Finder is committed to editorial independence. While we receive compensation when you click links to partners, they do not influence our content.
How much does a funeral cost in 2021?
Funerals come with a hefty price tag — but a life insurance policy can help to cover the costs.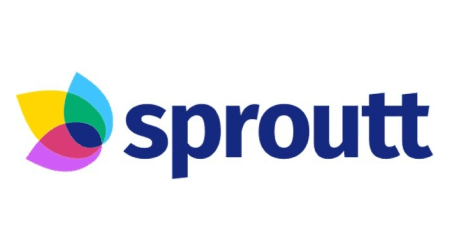 Quotes from 40+ top insurers
Up to $10 million in coverage
Skip the medical exam
Get quotes
In the US, funerals often cost thousands of dollars — and that doesn't include flowers, obituaries and other upgrades to celebrate your life. Your spouse, parents, children or siblings will need to cough up that money immediately after your death, which is where a life insurance policy can provide peace of mind.
What is the average cost of a funeral in the US?
It depends on whether you opt for a burial or cremation.
The average cost of a funeral and burial is $7,360, according to the latest data from the National Funeral Directors Association (NFDA). If you get a vault — required by many cemeteries — that number rises to $8,755.The average cost of a funeral and cremation is a little lower: $6,260.
What costs are involved with a funeral?
Depending on the type of funeral you choose, you may have to pay for a range of services and materials. The NFDA compiled the average price breakdown across the US, but you could pay more or less based on where you live.
| Item | Cost | Description |
| --- | --- | --- |
| Metal casket | $2,400 | The average casket made from metal, fiberboard, fiberglass or plastic casket costs $2,400. But some mahogany, bronze and copper caskets can set you back as much as $10,000, according to the Federal Trade Commission. |
| Funeral service fee | $2,100 | This fee covers the cost of the funeral home or cemetery's labor and equipment. |
| Vault | $1,395 | The price of the protective enclosure the coffin rests in. |
| Cremation casket | $1,000 | The cost of the combustible container required for the cremation process. |
| Embalming | $725 | The process of preserving a human body is often required for open-casket services, or if the remains are set to be transferred interstate. |
| Funeral home staff | $500 | An optional fee for enlisting the funeral home staff to assist with this service. |
| Facility usage | $425 | If you want to use the funeral home's chapel for the viewing, you'll pay this fee. |
| Cremation fee | $350 | The cost of cremating the body. Most funeral homes don't have crematoriums, so they need to outsource this to a third-party |
| Hearse | $325 | The charge for the vehicle used to transport the body from the funeral home to the cemetery. |
| Transportation | $325 | The price of transferring the body to the funeral home or morgue. |
| Urn | $275 | The price of the urn to hold the remains after they've been cremated. |
| Cosmetic preparations | $250 | Funeral homes charge a fee for any cosmetic preparation relating to makeup application, clothing and hairstyling. |
| Memorial service extras | $160 | The cost of printing pamphlets, prayer cards and other materials for the funeral. |
| Service vehicle | $150 | The fee for transporting family members to and from the funeral. |
Other funeral costs to consider
This breakdown doesn't factor in cemetery costs, or other items you may use to make the funeral memorable. These could drive up the price of a funeral significantly, and include:
Burial plots. A plot could cost between $1,000 and $4,000 depending on the city the cemetery is located in, and whether it's a public or private site.
Headstones and grave markers. These are made to order, and can cost anywhere from $199 for a simple headstone to $5,000 for an upright headstone and $10,000 or more for elaborate monuments and statues.
Flowers. The cost of adorning the casket or ceremony with funeral flowers comes down to the type of flowers you want.
Obituary. The price of publishing an obituary in a newspaper or on a website varies between publications.
The cost of cremation vs. burial
Cremation is typically less expensive than a traditional burial. The average cost across the US is $6,260, compared to $7,360 for a burial.To reduce the price, you can elect for a "direct cremation," which skips the funeral service beforehand. This is the most economic option, and the only material thing you'll need to pay for is an urn.
Average funeral costs by region
The cost of a funeral varies across the country. These are the average funeral costs by region, according to the NFDA's 2019 General Price List Survey.
| Region | States in region | Average cost of a funeral with burial | Average cost of a funeral with cremation |
| --- | --- | --- | --- |
| New England | CT, ME, MA, NH, RI, VT | $7,612 | $5,447 |
| Middle Atlantic | NJ, NY, PA | $7,849 | $5,364 |
| South Atlantic | DE, FL, GA, MD, NC, SC, WV, VA | $7,461 | $5,021 |
| East South Central | AL, KY, MS, TN | $7,353 | $4,298 |
| West South Central | AR, LA, OK, TX | $6,933 | $4,688 |
| East North Central | IL, IN, MI, OH, WI | $7,855 | $5,305 |
| West North Central | IA, MN, KS, MO, ND, SD, NE | $8,123 | $5,673 |
| Mountain | AZ, CO, ID, MT, NV, NM, UT, WY | $6,907 | $4,517 |
| Pacific | AK, CA, HI, OR, WA | $7,290 | $4,808 |
Can life insurance help pay for a funeral?
Yes. Your beneficiaries can use the payout from your policy to cover your funeral costs.
If you don't have coverage in place yet, look into final expense life insurance — a permanent policy that's specifically designed to pay for end-of-life costs, like a funeral, burial and unpaid medical bills.
Usually marketed to seniors over age 65, these policies are limited to smaller amounts that range from $5,000 to $25,000, and they don't require a medical exam.
Is prepaying for a funeral an option?
Yes. You can purchase preneed insurance through a funeral home. With this policy, you can arrange as much or as little as your funeral as you like — some people simply choose their plot, while others plan the entire ceremony and burial.
Depending on the funeral home, you can either pay for the policy in one lump sum or request a 3-, 5- or 10-year payment plan. The costs vary, but this coverage is capped at $25,000.
Get burial insurance to pay for a funeral
Bottom line
Between the ceremony and burial or cremation costs, funerals can be expensive. But having a life insurance policy in place can spare your family from scrambling for the money needed to lay you to rest.
To ease that financial burden on your family, compare life insurance policies.
More guides on Finder