Wingocard review
This free prepaid debit card encourages your teen to develop better earning, spending and saving habits.
Wingocard is a new debit card and mobile app designed to put you in control while your teen learns to become financially literate. Unlike some other teen-focused cards, Wingocard has no monthly fees and your teen can use it to withdraw cash at ATMs or make purchases anywhere Visa is accepted.
From $0
Monthly maintenance fee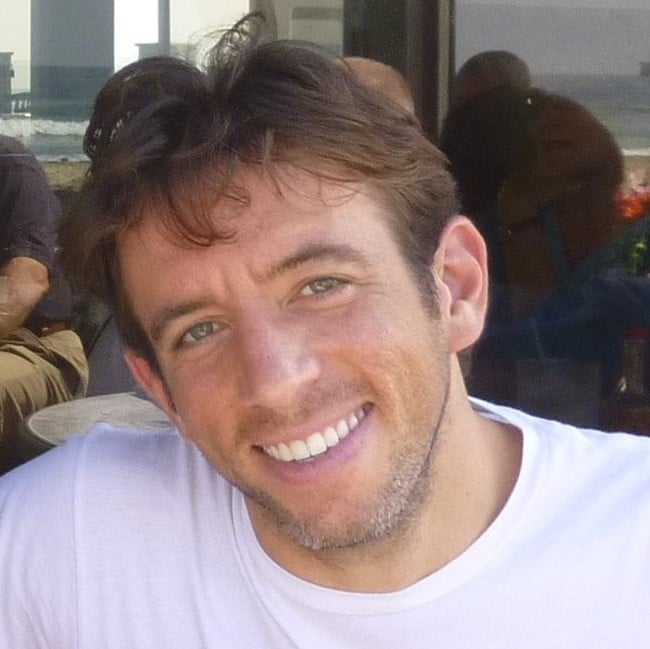 Review by
michael.benninger@finder.com
---
Michael Benninger is a staff banking writer at Finder. He is a former credit analyst and longtime freelancer whose articles have been published by Intuit, Business Insider and the Los Angeles Times. Michael is passionate about all facets of personal finance and has written hundreds of articles about money management during the past decade.
Expert review
Wingocard has the potential to revolutionize your financial relationship with your teen while also teaching your kid the key principles of effective money management. Unlike some other debit cards for kids, including Greenlight and GoHenry, this one doesn't have a monthly fee.

You also won't need to worry about any fees unless you travel overseas or use an out-of-network ATM. And considering that Wingocard has one of the largest ATM networks among all debit cards for kids, this shouldn't be an issue.

But the card is new and there aren't currently many customer reviews. It's also only available for Apple devices at this time. Sign up for an account now, or explore other popular prepaid cards for teens.
How do I get the Wingocard?
Parents and kids as young as 13 can apply for a Wingocard on the company's website.
Go to the provider's site and follow the steps to apply.
Go to wingocard.com and select Get started.
Enter your mobile phone number and submit it.
Enter the verification code sent via text message to your mobile phone and select Validate.
Select whether you're a teen or a parent.
Read and accept the cardholder agreement and terms & conditions.
Add your first and last name, date of birth, address and Social Security number.
Eligibility
You need to be at least 18 years of age to sign up for a Wingocard account, but your child only needs to be 13 to use the card and participate in Wingocard's referral program.
Required information
When signing up for a Wingocard account, be prepared to provide the following information.
Legal name
Date of birth
Phone number
Email address
Physical address
Social Security number
What you'll like about Wingocard
Like most debit cards for kids, Wingocard gives you the option to assign chores and pay your teen for completing them. Plus, it lets you automatically deposit allowance into your kid's account or send one-time transfers when your child requests additional funds. Wingocard also offers these benefits:
Fewer fees. There's no monthly, card-purchase or per-transaction fees with Wingocard, but the company may charge a subscription fee for new features added in the future.
Financial literacy. Your teen can complete financial quizzes to earn rewards set by you. Wingocard also plans to add in-app challenges and streak rewards to encourage your child to further their financial literacy and achieve their goals.
Goal setting. Create savings goals in the app or reward your child for completing chores.
Instant transfers. Instead of handing over cash or your credit card, you can instantly send funds to your kid's account.
Access to ATMs. Wingocard has a network of 87,000 ATMs, making it easy for your teen to access cash when they need it.
No overdraft fees. Wingocard doesn't charge any overdraft fees.
Track and control spending. The Wingocard app lets you track where and when your kid spends money. Parents can also limit how much money their child has access to.
Upcoming features. Wingocard plans to add quizzes, rewards and goals to improve your kid's financial literacy.
What to watch out for
Wingocard also has a few drawbacks to keep in mind:
New product. Wingocard launched in May 2021, so there aren't many customer reviews online yet. However, more than 75,000 teens signed up for the waitlist and are now receiving their cards, according to Sebastien Brault, the company's co-founder and CEO.
No Android app. At the time of this review, Wingocard is only available on iOS, but an Android app is in development.
Daily funding limit. The maximum amount of money you can add to your kid's card in a single day is $250, which could be an issue for some parents.
Spending only. Unlike some other prepaid kids' debit cards, such as Greenlight and Busykid, this account doesn't let your child separate their money into different categories or buckets for saving, giving and investing. Wingocard is strictly a spend account.
Return policy. Wingocard has a return policy that prevents you from transferring out any money you load onto your account.
Is Wingocard safe?
Yes. Wingocard accounts are FDIC insured for up to $250,000. Additionally, parents can block their teen's card when needed, and deactivate or reactivate it when they believe it is best to do so.
Compare with other debit cards
Compare popular debit cards for kids based on their fees and features.
How do Wingocard's fees compare to the competition?
Compared to other debit cards for kids, Wingocard has some of the lowest fees we've seen. There's no monthly fee for this card, and you'll only pay $1.50 for using an out-of-network ATM. If you use the card outside of the US, you'll pay 3% for international transactions and ATM withdrawals, but these fees are relatively standard and most Wingocard users are unlikely to encounter them.
The company may start to charge a modest monthly fee in the future for new features added to the account, according to Wingocard's CEO. A few other debit cards for kids, including BusyKid and Greenlight, employ a similar "freemium" model.
How long will it take to get my card?
After signing up for a Wingocard account, it will take seven to 10 business days for your kid's prepaid debit card to arrive.
I got my Wingocard. Now what?
Once you receive and activate your Wingocard, you can do the following:
Use the app to send money to your teen's card.
Create savings goals your teen can work toward.
Block the card when needed.
Activate or deactivate ATM withdrawals.
Set rewards for completing chores.
Create rewards for completing financial quizzes in the app.
Make purchases anywhere Visa is accepted, including online.
Funding options
Wingocard lets parents instantly load money onto their kid's card with a debit card or credit card. Teens cannot set up direct deposits at this time, but this feature will be available in the future. There's also a referral program that allows your child to earn $2 for every successful referral they make.
How can I contact Wingocard?
You can reach Wingocard in the following ways:
Call 833-699-4646
Email support@wingocard.com
Chat with a representative via the app
Fill out the contact form on the company's website
Twitter: @wingocard
Instagram: @wingocard
Via the Apple App Store
Frequently asked questions