Wombat review
Taking its name from the Australian marsupial, Wombat is an app that lets you invest based on your lifestyle and interests.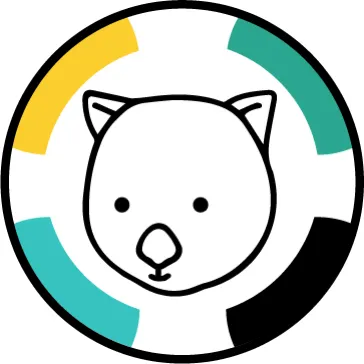 What is Wombat?
Wombat aims to give everyone the opportunity to become an investor with its simple and intuitive platform.
Founded in 2017, Wombat is a digital investment app that lets you invest as little as £10 in a range of portfolio "themes" based on your beliefs and interests, as well as fractional shares. You'll also pay no account or trading fees on accounts up to £1,000, and can choose from a range of deposit and investing options.
How does Wombat work?
You can download the Wombat app for Android and iOS via Google Play and the App Store. Once you've downloaded the app, you'll need to register an account by providing your bank details, ID and national insurance number.
You can invest as little as £10, and will not pay any subscription or trading fees on accounts up to £1,000. For accounts over £1,000, you'll be charged a small monthly fee and platform fee. You can choose to add money to your account at any time, or set up an auto invest function to automatically add money to your account each month.
You have the option of a stocks and shares ISA, as well as a general investment account. Once you've set up your account, you'll be asked to choose at least one portfolio "theme", each of which represents a bundle of different stocks and bonds in the form of exchange-traded funds (ETFs). For example, the "Fly the flag" theme is comprised of local British companies, while "Pure Gold" lets you invest in a gold-bullion fund. Alternatively, you can choose to invest in a household brand, such as Apple, Ocado or Netflix. With this themed approach to investing, users are able to match their investments with their beliefs and interests.
Wombat also offers a Round Up function, which lets you automatically round up your everyday purchases to the nearest pound. Your rounded-up change is then added to your account twice each month.
While Wombat does not offer direct financial advice, it does provide a learning hub that offers general investment guides and information.
Wombat themes
Like other robo-advisors, Wombat offers a number of investment portfolio "themes" that are designed to cater to your lifestyle, values and interests. There are currently over 20 themes, each containing a number of ETFs. You can choose to invest in one or more of the following themes:
Fly the flag
Pure Gold
The Adventurer
The Money-Maker
The Lifestyler
All American
The AI
The Techie
The Foodie
The World's Greatest
The Innovator
The Snack Attack
The Healthcare Innovators
Women in Power
The Goodies
The Balanced
The British Bulldog
Social Media Guru
The Robo
Medical Cannabis
The Green Machine
Wombat fractional shares
You can also now invest in fractional shares with Wombat. Fractional shares are small parts of shares, which are particularly good for where shares are more expensive than the average investor can afford.
Wombat eligibility
You'll need to meet the following criteria to open a Wombat account:
Be at least 18 years old
Be a UK resident
Have a national insurance number
What products does Wombat offer?
Stocks and shares individual savings account (ISA). An ISA lets you invest up to £20,000 per year in a stocks and shares investment account, with any profits exempt from capital gains or income tax.
General investment account. This is a regular investment account with no upper investing limit, but unlike with an ISA, your gains will likely be subject to capital gains or income tax.
Pros and cons of Wombat
Pros
No trading or account fees below £1,000
Invest from as little as £10
Stocks and shares ISA available
Large range of portfolio themes
Round up option
Fractional shares
Cons
Limited type of investments
Small fees on accounts over £1,000
How much does Wombat cost?
Depending on the size of your account, there are a number of fees you will be charged when investing using Wombat.
Accounts up to £1,000
No subscription fee
No trading or transaction fees
Fund provider fee (there's a facts sheet within the app with more detail)
Accounts above £1,000
£1 monthly subscription fee
0.45% platform fee
Fund provider fee
Is Wombat safe?
Wombat is authorised by the Financial Conduct Authority and covered by the Financial Services Compensation Scheme, so your money may be protected up to £85,000 in the event that Wombat goes into default. Wombat also uses 256-bit TLS encryption to protect your personal data.
Like any other type of investment, your capital is at risk when you invest using Wombat and you may end up with less than what you originally invested. The performance of Wombat investment themes will vary, and there is no guarantee of return.
Compare share-dealing platforms
Table: sorted by promoted deals first
All investing should be regarded as longer term. The value of your investments can go up and down, and you may get back less than you invest. Capital is at risk.
Frequently asked questions
All investing should be regarded as longer term. The value of your investments can go up and down, and you may get back less than you invest. Capital is at risk.
Related Posts