Are stocks and shares ISAs worth the risk?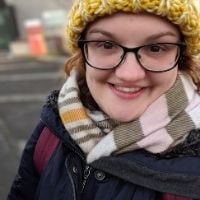 The answer to that depends on your personal circumstances and your reasons for investing.
We're assuming in the first place that you don't have a lot of expensive debt. If you do, your first priority should usually be to pay this back before thinking about investing.
If, on the other hand, you have a decent chunk of money that you want to put away for the future, it's worth considering the best home for it. Cash savings are usually regarded as "safer" (though they're not entirely risk-free). And it's always a good idea to keep a few months worth of essential expenses in cash savings, in case you need them for an emergency, or become temporarily unable to earn for some reason.
But if you're looking to save some money for longer-term goals, and are (reasonably) confident you won't need it for a few years, then it could be worth opening a stocks and shares ISA. Sure, investments are inherently riskier than cash savings. But they also offer the potential to make your money work harder, so could mean you end up with a bigger pot when you eventually withdraw it. And don't forget that any returns are tax-free, making a stocks and shares ISA one of the best ways to invest.