Ulster Bank loan calculator and 2021 review
Existing customers can apply to borrow up to £35,000 with an Ulster Bank personal loan.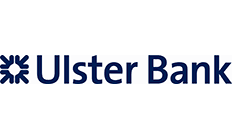 Ulster Bank loan calculator
Will you be approved?
Check your personalised rates and likelihood of acceptance.
Please note: You should always refer to your loan agreement for exact repayment amounts as they may vary from our results.
Late repayments can cause you serious money problems. See our debt help guides.
How do Ulster Bank loans compare?
Table: sorted by representative APR, promoted deals first
Please note: You should always refer to your loan agreement for exact repayment amounts as they may vary from our results.
Ulster Bank loan rates at a glance
The Ulster Bank Existing Customer Personal Loan charges 3.9% APR representative on loans between £7,500 and £19,950. Ulster Bank offers the loan with repayment terms between 2 and 8 years and applicants can apply to borrow from £1,000 to £35,000.
Overview of features
| | |
| --- | --- |
| Loan type | Unsecured Personal Loan |
| Loan amounts | £1,000.00 to £35,000.00 |
| Loan terms | 2 Years to 8 Years |
| Loan rate type | Fixed |
| Product fee | 0% |
| Same day funding available | |
| Instant decisions in most cases | |
| Soft-search facility available | |
| Joint applications | |
| Overpay without penalty | |
| Concurrent loans allowed | |
| Topping-up pays off existing loan and initiates a new loan | |
| Repayment methods | Direct Debit |
Ulster Bank additionally considers 10-year loan terms for home improvement loans.
With pre-filled answers for their online banking customers and instant decisions, you could apply in minutes. Ulster guarantees next day funds if you get an unconditional loan offer before 5:55pm.
Payments are taken directly from your Ulster account. You'll know in advance exactly how much the loan will cost you each month and overall.
There is no penalty for making overpayments or you can request a settlement figure and clear your loan ahead of time. However, sums paid early may be subject to up to 58 days' interest beyond the date of payment.
The interest rate you're offered will depend on factors like the amount you apply for, the term of the loan, your credit rating and your income. It may differ from the advertised "Representative APR".
What is APR?
If you're comparing any credit-based products, it won't be long before you'll come across the Annual Percentage Rate (APR). This figure is designed to provide an annual summary of the cost of a loan. It takes into account both interest and any mandatory charges to be paid (for example an arrangement fee) over the duration of a loan.
All lenders must calculate the APR of their products in the same way, and must tell you the APR before you sign an agreement, so for consumers it can be a handy tool for comparison.
Lenders are only obliged to award their advertised APR to 51% of people who take out the loan – the other 49% could pay more. That's why it's often referred to as the representative APR.
Am I eligible for an Ulster Bank personal loan?
You should only apply for an Ulster Bank personal loan if you're certain you can meet the repayment terms, and you meet the following criteria:
You are an existing Ulster Bank customer, having held an account for at least three months.
You are a UK resident.
You are over 18 years old.
You are not approaching retirement (if you want to apply online) – older borrowers will must apply in store.
You haven't been declared bankrupt in the last 6 years.
You haven't applied for a loan with Ulster Bank in the last 28 days.
Ulster Bank also states that their personal loans should never be used for:
Property purchase
Deposit for property purchase
Purchase of land
Any business purpose
Any payment in arrears
Any tax avoidance arrangements
Court or solicitors fees
Gambling
Household bills, rent or a mortgage payment
Purchase of shares or other investment funds
Car tax.
How can I apply?
Being only for existing customers, Ulster Bank personal loans are very simple to apply for.
Go to the Ulster Bank site.
We recommend getting a personalised quick quote, which will show you what your loan offer will be and whether you are likely, highly likely or unlikely to be approved with no impact on your credit rating.
If you're happy with the quote, you can then apply online (you can also apply in your local branch if you live in Ireland).
Get a quick decision access to your funds within days.
What credit score do I need to get a Ulster Bank loan?
Ulster Bank typically offers loans to applicants with high credit scores. It's important to note that your credit record is just one factor that Ulster Bank will consider, however if you don't have a high credit score, you're very unlikely to get approved for a Ulster Bank loan.
A "Good" or "Excellent" credit rating would require a score of 881 or higher, if you're referring to Experian's scale, 420 or higher if you're referring to Equifax's scale and 604 or higher if you're referring to TransUnion's scale.
Do Ulster Bank loans give an instant decision?
Yes, Ulster Bank offers instant decisions online in most cases (occasionally more info may be required). First, you can use the soft search eligibility checker to find out your chances of getting approved (this won't affect your credit score). Then, if you opt to go ahead and apply, you'll get an instant answer. Ulster Bank can also offer same-day funding of your loan.
Can I get a second Ulster Bank loan?
Yes, Ulster Bank allows you to have more than one loan running at the same time. Each application for credit will be considered on its own merit. Alternatively, Ulster Bank also allows you to effectively "top up" your loan, by closing your current loan and starting a new, larger loan.
What is Ulster Bank?
One of Ireland's "Big Four" banks, Ulster Bank traces its roots back over 150 years. It became part of the RBS group in 2000. Ulster Banks refers to itself as a bank with Ireland at its heart. As well as printing Northern Irish sterling bank notes, it has sponsored a festival in Belfast, an agricultural show in Lisburn and even an all-Irish senior football league.
Frequently asked questions
We show offers we can track - that's not every product on the market...yet. Unless we've said otherwise, products are in no particular order. The terms "best", "top", "cheap" (and variations of these) aren't ratings, though we always explain what's great about a product when we highlight it. This is subject to our terms of use. When you make major financial decisions, consider getting independent financial advice. Always consider your own circumstances when you compare products so you get what's right for you.
More guides on Finder