Finder is committed to editorial independence. While we receive compensation when you click links to partners, they do not influence our opinions or reviews. Learn how we make money.
Compare business travel insurance
Treat employees to first-class travel coverage — from business equipment to personal luggage.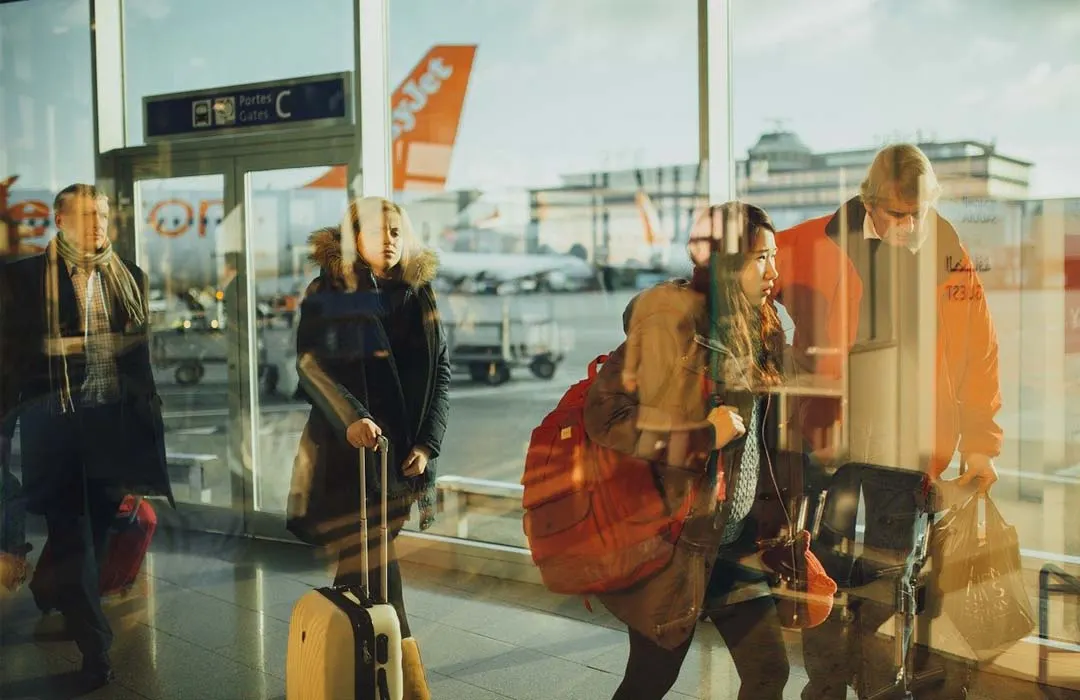 You can protect your traveling employees for all business trips they take each year — either on an individual, single-trip basis or with an annual group plan. For group policies, the maximum limit for most types of coverage applies to each person and each trip. But trip interruptions and cancellations may offer one limit for all trips, rather than coverage limits per trip. So consider high limits when buying that coverage.
What does business travel insurance cover?
Corporate policies provide some of the same features as standard policies with higher limits and few extras. Typical policies cover:
Trip cancellation. Business trip cancellations are protected for unforeseen events, including personal or family illness, traffic accidents or extreme weather conditions.
Trip interruption. Covers unused trip costs and certain extra travel expenses if their trip plans get cut short for a specific reason named in the insurance policy. Reasons tend to stay similar to trip cancellation coverage.
Business equipment. You can get protection for company-owned items during business travel, including laptops, cameras or other gear. Most policies have benefit limits for coverage that may not cover the full replacement cost of expensive items. You might check your business insurance policy or buy additional coverage in this case.
Emergency medical care and evacuation. Overseas medical expenses can cause significant business losses if a worker is hospitalized overseas or needs to return home.
Foreign workers' compensation helps employers cover liability if an accident or illness happens while employees work overseas. You may need to buy this coverage separately from a business travel policy since not all travel insurers cover this.
Travel or baggage delay. Travel delay will reimburse the costs of additional accommodation, food or transportation if the workers' travel carrier postpones for an extended time. Baggage delay can cover buying toiletries and emergency clothing until the baggage arrives.
Lost or stolen personal items. You can insure your employees' luggage and travel documents for damage or replacement if they get lost, stolen or broken.
What's not covered?
Your business travel policy probably won't cover:
Claims arising from pre-existing medical conditions, unless you buy extra coverage
Civil unrest, unless a terrorist attack that happens within a short time before the trip
Limits on dental coverage
Expenses after a doctor or government agency recommends the worker not travel
Suicide or mental illness
Participating in a high-risk sport as part of your work
Epidemic or pandemic
Criminal actions
How can travel accident insurance help businesses?
Many policies offer a travel accident benefit with a moderate or high limit like $50,000. The benefit helps workers or their families after the worker experiences a serious accident. Benefits included:
The accidental death benefit provides a payment to the beneficiary named on the policy if the worker dies from an injury while traveling.
Losing a limb or sight. This coverage pays an amount to cover newfound disabilities for injuries that happen during business travel.
Compare business travel insurance policies
How do business travel policies work?
On most policies, the trip cancellation and interruption benefits are capped with one yearly limit for all travelers. All other benefits have maximum payouts that apply to each insured traveler for each trip. Aside from how the payout works, you also face several choices to customize coverage for your needs:
Annual business travel insurance
Annual policies save you from taking out a new travel insurance policy for every trip. It covers your workers continuously for multiple trips throughout the year, and you can add multiple workers to get insured under the policy.
However, the annual policy may limit the length of each trip to 30 or 45 days. It may not fit businesses that take one or two short trips each year.
Group policies
Most business travel policies allow multiple people to get covered under a single policy. This feature can help your business stay flexible for multiple trips or trips requiring more than one person. You might also add multiple travelers to a single-trip policy if that suits your needs better. Some companies limit the number of workers covered, requiring you to buy multiple policies in some cases.
Domestic or international
Most insurers give the option to cover all trips while others may insure only domestic or international trips. It's important to review the terms and conditions of different policies as some insurers have different requirements and exclusions. Companies may apply some exclusions to countries with an increased threat due to political or environmental factors.
How much do business travel policies cost?
You might expect the cost of a single-trip policy to total 5% to 10% of the trip's value. However, an annual policy with unlimited trips may charge a flat rate of several hundred dollars instead. The exact cost of corporate travel insurance gets determined by a number of factors:
Duration. The duration of the travel may affect whether you choose an annual or single-trip policy.
Destination. Risky destinations the workers are traveling to could increase the likelihood of a claim. Insurers may calculate this by referring to past claims data.
Activities. Activities that present an increased level of risk may incur a higher premium.
Trip value. The amount the trip costs raises the level of coverage your business needs and the overall insurance cost for single-trip policies.
Age of travelers. In the event the company is looking to cover older workers, your business may see a higher premium for these travelers or requests for health certificates.
The policy chosen. The actual policy you choose will impact the final cost, based on whether it includes comprehensive or basic coverage.
How is business travel insurance different from standard travel insurance?
Business travel policies tend to combine individual coverage with a few extras for business purposes. A standard policy for business or personal may look like:
| Features | Business travel insurance | Standard travel insurance |
| --- | --- | --- |
| Cancellations and interruptions | | |
| Loss or damage to personal items | | |
| Emergency medical assistance and evacuation | | |
| Travel or baggage delay | | |
| Rental car damage | | |
| Business equipment | | |
| Business rental equipment | | |
| Foreign workers' compensation | | |
Tips to compare business travel policies
Choosing a business travel policy suitable for your needs comes down to how much your business travels, who travels and your coverage requirements.
Reasons for cancellation. With so many factors at play when traveling for business, you could experience last-minute changes to your travel plans. This can result in the organization suffering financial losses for prepaid expenses, unless you consider buying a Cancellation for Any Reason policy. Such expenses reimbursed may include airfares, accommodation or tours up to a maximum limit like 75% of the trip's cost.
Maximum number of workers. You might see a limit on the number of workers you can cover under a single policy. This may lead you to multiple policies or a search for a larger group travel policy.
Pre-existing medical conditions. You should notify the company of any workers suffering from pre-existing conditions. In most cases, these workers can fill out a medical questionnaire for an endorsement, or you can take out a separate policy.
Personal and business belongings coverage. Business travelers may need to travel with expensive personal or business equipment such as smartphones, tablets and laptop computers. Different insurance companies post a maximum level of coverage for personal or business items. You may want to check your business commercial property policy for extra coverage for expensive items.
Exclusions. Each policy has its own set of exclusions for when it will pay out a benefit. Individual business travelers and their companies should review these exclusions to avoid any surprises.
Medical emergency support. Make sure you have a clear understanding of what support the company offers if workers become hospitalized overseas or require emergency evacuation.
Bottom line
Business travel insurance comes with straightforward standard and business-specific protection, including trip cancellations, business equipment or rental car coverage. Find the best travel policy that fits your company's travels to a T.
Frequently asked questions about business travel coverage
Read more on this topic