Finder is committed to editorial independence. While we receive compensation when you click links to partners, they do not influence our opinions or reviews. Learn how we make money.
Travel insurance for the UK
Protect yourself on your journey to the British Isles.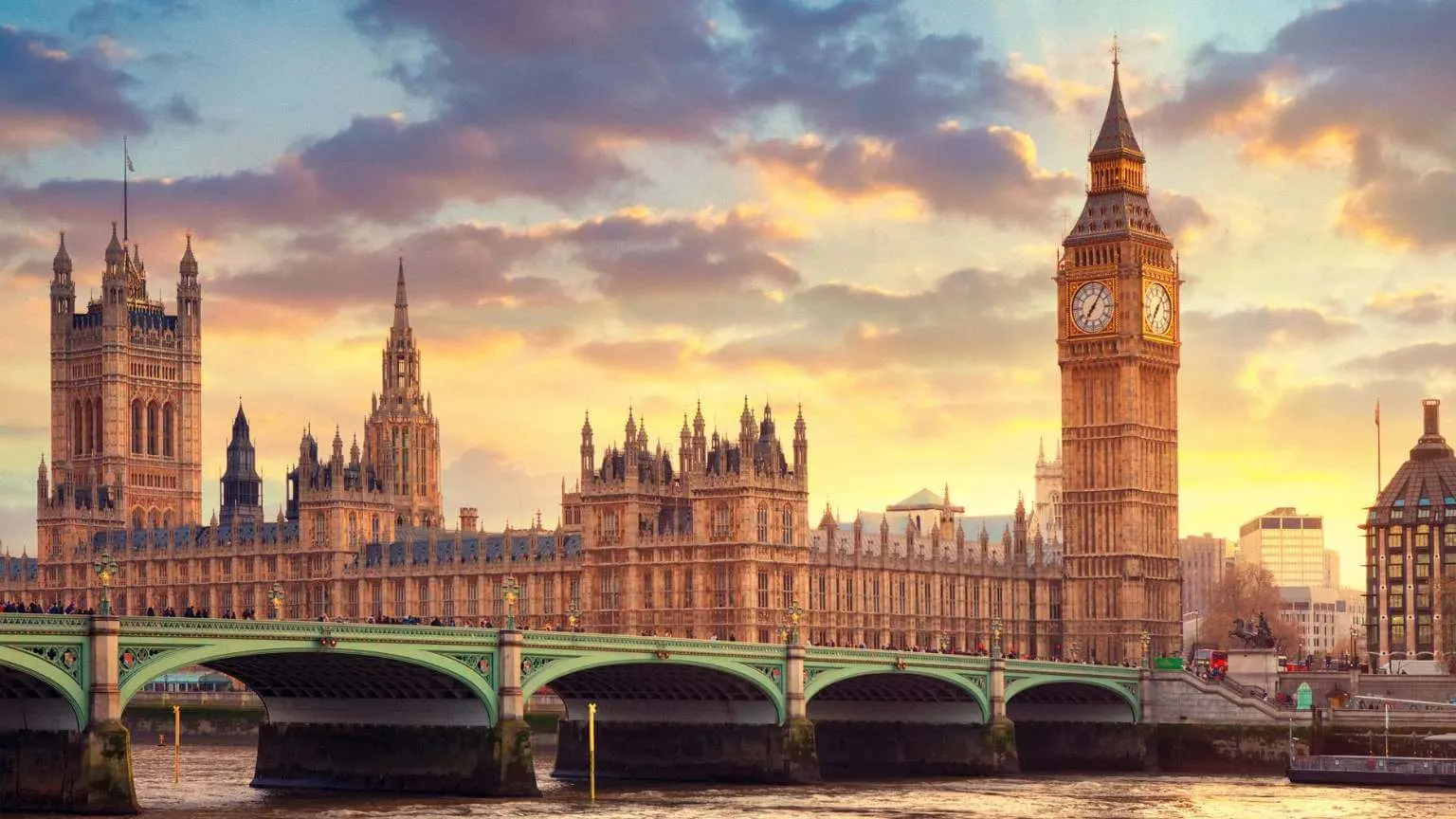 From the electric buzz of downtown London to the unsettling beauty of Loch Ness, the United Kingdom offers something for everyone. Whether you're looking to photograph a monster or just Big Ben at sunset, keep yourself safe on your adventure with a comprehensive insurance policy.
Compare travel insurance plans
What does travel insurance cover?
Each policy will be unique, but common things to get covered for include:
Overseas medical expenses. This includes emergency ambulance, medical, hospital and dental expenses you incur while overseas. This is arguably the most important area of coverage, so read the fine print and make sure your policy doesn't come with deductibles or copays you can't afford.
Lost or stolen belongings. If your luggage or personal effects are lost, stolen or damaged during your trip, your insurer can reimburse you for the cost of their repair or replacement. A comprehensive policy will often also include coverage for theft of cash if your wallet or purse is stolen.
Luggage delays. If an airline loses or misplaces your luggage for more than a minimum period of time, you'll receive an allowance to purchase emergency clothing and toiletries.
Trip delays. If your flight is delayed, canceled or rescheduled, you'll receive reimbursement for additional meals and accommodation expenses.
Trip cancellation. If unforeseen circumstances (such as an illness) force you to cancel your trip, you'll be reimbursed for any cancellation fees and lost deposits.
Personal liability. This covers you when you are legally liable for injuring a third party or damaging their property.
Rental car damage. If your rental car is crashed, stolen or damaged, your policy will cover the cost of the rental company's insurance deductible.
What doesn't travel insurance cover?
Your claim will typically not be paid if:
You act irresponsibly. This can range from leaving your luggage unattended in a public place to hurting yourself while driving recklessly or breaking the law. If you don't take sensible precautions to protect yourself and your belongings, your insurance won't pay any resulting claims.
You have a pre-existing medical condition. Disclose any pre-existing conditions to your insurer before purchasing a policy and find out if you need to pay for additional coverage.
You're inebriated. If you hurt yourself or someone else while drunk or on drugs not prescribed by a doctor, your insurer won't foot the bill.
You travel to an unsafe area. If you get sick or injured while traveling to an area that the US Department of State has issued an advisory against, your claim can be denied.
You travel in the last trimester of your pregnancy. Most insurers won't pay to treat complications in the last trimester of policy. Each insurer handles pregnancy-related claims a little differently, so it's a good idea to find out how your potential insurer handles them before purchasing a policy.
Back to top
Travel concerns for the UK
Although the UK can be considered a safer travel destination than many other places around the world, there are still some potential risks you should consider before traveling. Travel insurance can help protect you from any financial ramifications, but caution is always your best first line of defense. Concerns for travelers in the UK include:
Terrorism. The UK is currently experiencing an increased threat of terrorism. Check the news reports before you leave the US, cancel your trip if there's an imminent threat and stay alert while traveling.
Flight delays. Because of increased precautions, it can take a while to get through security at airports in the United Kingdom. Get to the airport at least a couple of hours before your flight so that you aren't still in the security line when your plane leaves the ground.
Petty crime. Pickpocketing and bag snatching are prevalent, especially in cities or touristy areas. Use a bag with zipper when traveling, don't keep your wallet in your back pocket, keep at least one credit card or stash of emergency cash separate from your wallet and stay alert and aware of your surroundings. In the unlikely event that you're robbed, give up any requested belongings willingly

—

it's better to file a claim for your wallet than for your medical bills.
How do I find the right policy?
Ask yourself: are you looking for no-frills medical coverage or a comprehensive policy? Do you need coverage for one trip or do you travel often enough that you'd save money with an annual policy? What activities do you plan on participating in during your trip to the UK? Finding answers to these questions may help you when it comes to sorting through the travel insurance policies out there. It's also a good idea to choose an insurer who offers a 24/7 helpline so you have someone to call if you run into any unexpected circumstances.
Back to top
Who do I contact in an emergency?
In the event of an emergency, contact:
Your insurer. Their 24/7 helpline should be clearly printed on your policy.
Emergency services. Dial 999 to reach police, fire and ambulance dispatch.
US embassy or consulate. If you lose your passport, get into legal trouble or if there's a countrywide emergency, contact the nearest US embassy or consulate.
Back to top
Travel tips for the UK
As a fellow English-speaking Western country, most of the UK will feel pretty familiar, but it's always the little differences that catch you off guard. While traveling in the UK:
Watch where you're driving. If you rent a car, you'll need to drive on the left side of the road, and you may need to use a turn lane in order to turn right.
Keep copies of any paperwork. This includes receipts, police reports, medical invoices and other documents to back up any insurance claims.
Take pictures of your luggage. Before you leave, photograph everything you're bringing with you. This will help you in the event that something is lost, stolen or damaged and you need to file a claim.
Use the London Underground. If you're in London, the Tube is the most convenient way to get around.
Take the ferry. If you need to get to mainland Europe, the ferry system is the quickest way.
Bottom line
The UK is one of the most popular vacation locations for Americans, and it's easy to see why. The lack of a language barrier makes traveling here feel familiar, but the ancient architecture, bustling cities and rolling countrysides make it feel like an adventure. Before you pack your bags and head off to our ex-motherland, don't forget to pack the most important thing — a travel insurance policy to keep you safe on the journey.
Frequently asked questions
Back to top