Finder is committed to editorial independence. While we receive compensation when you click links to partners, they do not influence our opinions or reviews. Learn how we make money.
Travel insurance for South Africa
Get coverage for your adventure across the Rainbow Nation.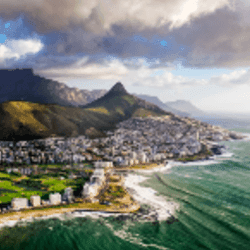 Whether you're off to explore Cape Town, drive down the Garden Route or head for Kruger National Park, you'll want to plan for one key part of your plans: travel insurance. A comprehensive policy keep your trip of a lifetime from becoming memorable for all the wrong reasons.
Compare travel insurance plans
What does travel insurance cover?
While the specifics of your policy will vary by insurer, so common features include:
Overseas medical and dental expenses. If you're sick or are injured in South Africa, your travel insurance cover your medical and dental expenses — including evacuations to a high-quality hospital if you're injured in a rural area.
Delays and cancellations. Travel insurance reimburses you for canceled flights, rescheduled travel arrangements or last-minute accommodation in South Africa.
Luggage, personal belongings and travel documents. Your insurer covers the costs of replacing lost and stolen items to the limit of your policy.
Worldwide 24/7 emergency assistance. Choose a provider that offers emergency assistance at any time of the day or night.
What doesn't travel insurance cover?
General exclusions for South Africa travel insurance could include:
Select medical conditions. Existing medical conditions may not be covered unless you specifically disclose them to your insurer.
Reckless behavior. You may be on your own if you're injured under the influence of drugs or alcohol, leave your luggage unattended in a busy public area or knowingly break the law.
High-risk sports and activities.

Adventurous activities aren't often covered by your standard policy. Look for add-ons that can help you let out your inner daredevil in South Africa.

Traveling against government advice. You may not be covered for travel to countries under US Department of State travel advisories.
Travel risks for South Africa
South Africa offers thrilling adventures, spectacular scenery and amazing wildlife with plenty of opportunity for mountain climbing, shark cage diving, wildlife safaris and whitewater rafting.
Stay protected in South Africa by heeding a handful of health and safety risks:
Theft and armed robbery. Theft is a common issue for travelers visiting South Africa, especially in the inner suburbs of Johannesburg, the beachfronts of Durban after dark and the Johannesburg and Cape Town airports.
Fake police scams. If you're asked to provide proof of ID by a "police officer," take caution. Tourists report scams that involve fake searches of luggage, while these uniformed scammers help themselves to expensive belongings.
Regional unrest. Attacks against immigrants have led to violence in some parts of South Africa.
Cholera and malaria. You'll find occurrences of cholera in some parts of South Africa, some serious outbreaks. Malaria is also prevalent in remote areas, including Kruger National Park.
HIV/AIDS. The rate of infection is high in South Africa.
Dangerous wildlife. Don't get too close to the beautiful animals you're likely to encounter.
Extreme adventure. South Africa is home to a famous 708-foot bungee jump, plus plenty of other activities to get your blood pumping.
South African adventures that require extra coverage
Most travel insurance policies cover the basics, like a sudden illness or canceled flight. If you're planning risky activities, ask your insurer about add-ons to your policy.
Safaris
A safari is a key experiences of any South African getaway, but wild animals are unpredictable. While most insurers cover injury and illness while you're out on a safari, carefully follow the advice of your tour guide or park ranger to avoid voiding your policy.
Hiking and trekking
South Africa is home to stunning hikes, but hiking injuries are often excluded on basic insurance policies. If you plan to go exploring, check with your insurer.
Shark diving
An iconic feature of any South African holiday is diving among great white sharks. Ask your diving businesses about the liability insurance it carries to cover unexpected incidents. And look into your own coverage, just in case.
Bungee jumping
You may be tempted to jump from such sites as the Orlando Towers at Soweto. Call your travel insurer to find out if it's included in your policy or available as an add-on. Also, ask the bungee jumping provider about the insurance it carries.
Case study: Craig bungees in Soweto
Craig's looked forward to bungee jumping in South Africa for weeks. But due to an unfortunate mishap, he ended up dislocating his kneecap after taking the leap of faith. The resulting surgery and hospital stay required to repair his knee leads to an $8,000 medical bill.
Luckily, Craig planned ahead by adding adventure activities to his travel insurance policy. After he returns home, he files a claim that reimburses all medical costs.
Travel Accident Coverage : up to $50,000
Pre-Existing Medical Condition : Available
Concierge : Included
Customizable coverage that can give you peace of mind when traveling to popular or remote destinations.
Can I visit neighboring countries?
Some insurers explicitly exclude specific countries due to their volatility and instability. Often among those countries are Chad, the Democratic Republic of Congo, Liberia, Somalia, Sudan, Uganda and Zimbabwe.
Read the fine print of your policy for full details of excluded countries, making sure to buy coverage for every country you intend to visit.
Dangers on the road that insurance may not cover
If you're taking to the road in South Africa, you'll want to keep your eye out. South Africa is home to some of the most dangerous roads in the world, with 33.2 road fatalities for every 100,000 people.
Common risk factors on South African roads
Poorly lit, poorly marked and improperly maintained roads.
Drivers changing lanes without warning and with little concern for others on the road.
Old, underpowered cars sharing the road with newer high-speed models.
Drink driving and drunk pedestrians.
An apathetic approach to seat belts.
Back to top
Getting medical treatment in South Africa
The standard of health care in South Africa is often excellent, especially in major cities, while care in remote cities may be limited. To ensure that you receive prompt medical attention whenever you need it, put travel insurance in place that covers your overseas medical costs.
Due to long waiting times and staffing issues in the public system, it's ideal to receive treatment at a private facility. At most hospitals and clinics, upfront payments, a guarantee of payment or confirmation of your medical coverage is typically before you can receive any treatment.
Who do I contact in an emergency?
Your travel insurance provider should offer a 24/7 helpline you can call for assistance, but you have numerous options for emergencies:
Call police nationwide at 10111.
Call an ambulance nationwide at 10177.
Be routed to the nearest emergency response center by calling 112 from your mobile phone.
Contact the US embassy or consulate if you lose your passport or in a major country-wide emergency.
Travel tips for South Africa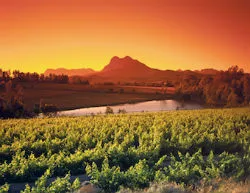 Be well on your way to easy exploring throughout South Africa with an eye on:
Safety. Leave your flashy jewelry or gadgets at home to avoid becoming a target of crime. Be alert to avoid common scams.
Baz Bus. This convenient hop-on, hop-off bus is a flexible, safe and affordable way to explore South Africa's towns and landscapes with pick up at your accommodations.
Tipping. It's customary to tip 10% to 15% at restaurants and bars, but many restaurants automatically add a 10% service charge for groups of six or more. At hotels, leaving 50 rands per person per day for housekeeping.
Smoking. It's illegal to smoke in public spaces, including airports and railway stations. Look for designated smoking and nonsmoking areas at restaurants and pubs.
Local advice. Be open to suggestions and tips from locals for a memorable cultural experience.
6 steps to comparing travel insurance for South Africa
When narrowing down the level of travel insurance you need, ask yourself:
Where in South Africa am I going? Some parts of the country are more dangerous and require extra coverage for stolen items.
How many times will I visit South Africa this year? Decide on single trip or annual multitrip coverage.
What activities will I take part in? If you plan on surfing in Cape Town, make sure your insurance policy covers it.
What valuable items will I take? Consider extra coverage for expensive cameras and electronics.
Do I have a medical condition? Declare existing medical conditions, and confirm your policy has enough medical coverage.
Do I want to pay more up front or with a claim? Look at the price of the policy and deductibles or copays required for claims.
Bottom line
Whether a leisurely week of lounging on Cape Town beaches or a month packing in every heart-pounding thrill you can handle, South Africa is one of the world's ultimate vacation destinations. Before you pack your bags, pick up a travel insurance policy to make sure you come home with a lifetime of memories — and not a lifetime of debt.
Frequently asked questions
Back to top
More guides on Finder