Finder is committed to editorial independence. While we receive compensation when you click links to partners, they do not influence our opinions or reviews. Learn how we make money.
Travel insurance for the Netherlands
Planning an adventure to the Netherlands? Don't forget to pack your travel insurance.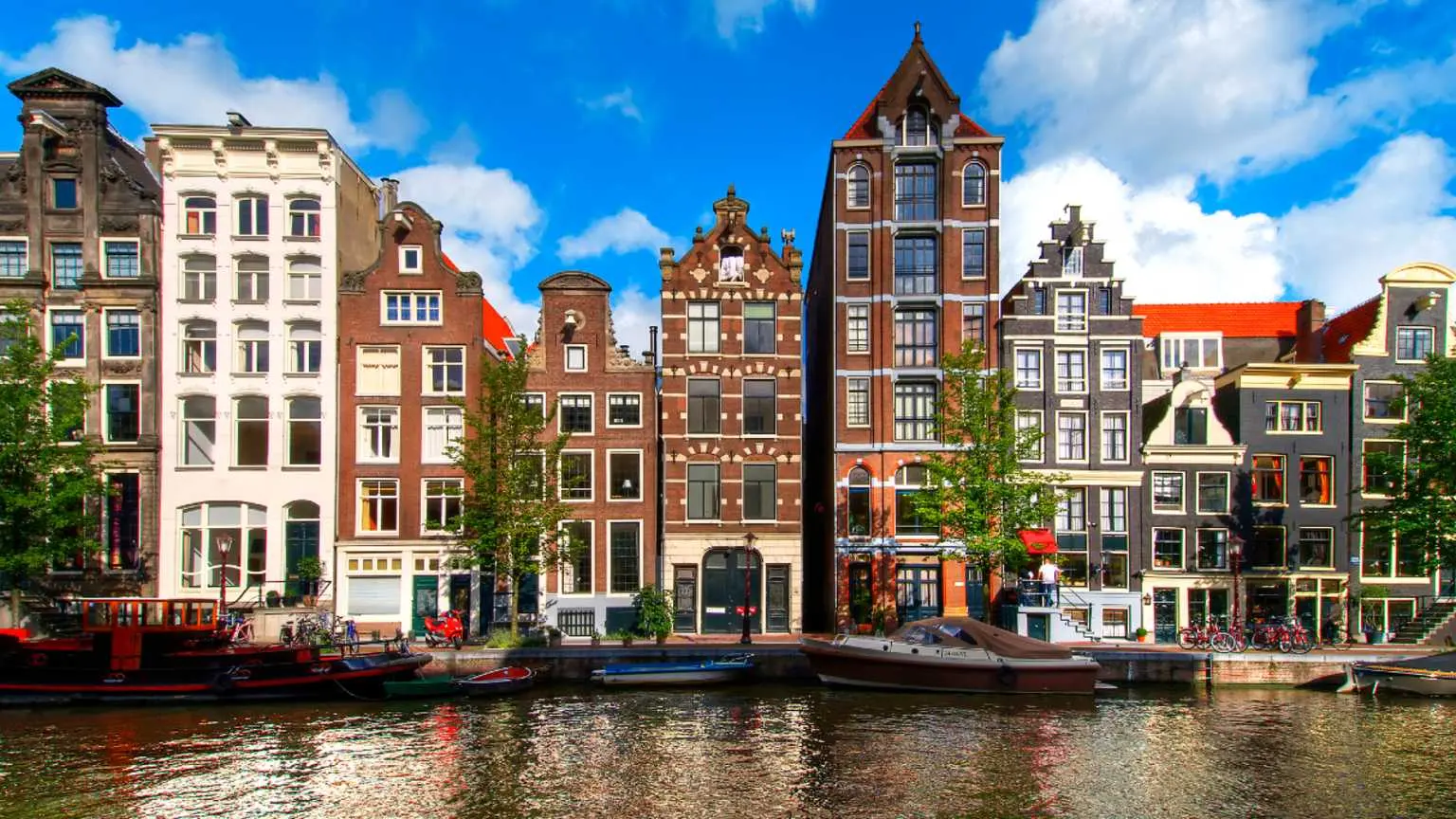 From the thrilling cosmopolitan that is Amsterdam to the rural charm of the far north, the Netherlands is a beautiful country with much to offer. This extremely dense and urbanized nation is one of the most developed in the world and its distinct progressive identity, combined with the fact that most people speak English, makes it an extremely attractive place for many American travelers. Before you leave, pick up a comprehensive travel insurance policy so that you can relax and enjoy your vacation carefree.
Compare travel insurance plans
What does travel insurance cover?
Areas of coverage vary from policy to policy, but basic things to look for include:
Emergency medical assistance. Even the most bare-bones policy needs to include coverage for any injuries or illnesses that occur while you're overseas, including ambulance fees, hospital expenses and medications. Comprehensive policies will include coverage for medical evacuation and repatriation, which means your insurer will pay to fly you to a major hospital if needed or even back to the US.
Travel delays. If you get stuck in the Netherlands longer than expected due to bad weather, an illness or injury or a canceled flight, your insurer can cover any costs.
Lost or stolen belongings. If your luggage never makes it to the carousel at baggage claim or your wallet is snatched on the way to the hotel, your insurer can reimburse you. Comprehensive policies will also include coverage for delayed baggage so that you can pick up emergency toiletries and clothes to hold you over until your suitcase arrives.
Cancellations. If your trip is canceled for reasons outside of your control, your insurer can reimburse you for nonrefundable costs.
Personal liability. If you hurt someone or accidentally damage property while abroad, personal liability insurance can help cover any legal costs.
Rental car deductibles. Some comprehensive plans will help cover the cost of the deductible if you damage a rental car. Keep in mind that this does not replace car insurance that you would get through the rental company.
What doesn't travel insurance cover?
Exclusions can also vary from policy to policy, but certain things will almost always lead to a denied claim:
Pre-existing medical conditions. If you get sick due to a pre-existing condition not included on your policy, your claim can be denied. Make sure to tell your insurer about any medical conditions before purchasing a policy and find out if you can get coverage.
Traveling to an unsafe area. If you get sick or injured while in an area that the US Department of State has issued an advisory against, your insurer can deny your claim.
Irresponsible behavior. This can range from leaving your luggage unattended in a public place to an injury you sustained in a bar fight. If an insurer can argue that you didn't take sensible precautions to keep yourself and your belongings safe, they can refuse to pay out.
STDs. Related to the above point, most insurers won't pay to treat a sexually transmitted disease.
Inebriation. If you hurt yourself or someone else while drunk or on drugs not prescribed by your doctor, your insurer won't foot the bill.
Travel risks in the Netherlands
While the Netherlands is generally pretty safe, no destination is without risks. Caution is always your best defense, but a good travel insurance policy can have your back when that's not enough. Key concerns while you're in the Netherlands include:
Theft and pickpocketing. Bag snatching and pickpocketing have been reported as a common occurrence, particularly in Amsterdam, so always keep passports and valuables on your person rather than in a bag.
Airport delays. Schipol Airport has been reported to have long delays due to their security process and layout. This could potentially cause missed connections, so make sure you get to the airport early.
Drugs and spiking. There have been reports of tourists having their drinks spiked in bars. Always keep your drink in your line of sight, and get a new one if you lose track of yours even for a moment.
Scams. Unfortunately, tourists are a target for scams in almost every country, and the Netherlands is no exception. Be aware of your surroundings and be suspicious of anyone who approaches you and asks for money.
Case Study: Tony and Anne's stolen wallets
Tony and Anne were on vacation in Amsterdam when they were approached by two men who claimed to be undercover police. The men demanded to inspect their currency for counterfeit bills, but when they handed over their wallets the two men fled, leaving Tony and Anne without any money or ID. Fortunately, they called their insurer's 24/7 helpline and were able to get their passports replaced and their money reimbursed.
If something goes wrong, how do I file a claim?
If something goes wrong in the Netherlands and you have to claim on your travel insurance, your first step should always be to contact your insurer's helpline. After that:
If it's a criminal matter. You will need to obtain a report from local police within 24 hours of the crime and contact your insurer as soon as possible. It's a good idea to take pictures of what you're bringing before you leave so that you have evidence if something is stolen.
If it is a minor medical claim. You may have to pay for treatment up front and claim the cost back later. Save any receipts or medical documents.
If you're hospitalized. Contact your insurer immediately to guarantee payment to the hospital, otherwise you may not be admitted.
In all cases. You will need to fill out a claim form and send it to your insurer along with all requested documentation.
Back to top
Who do I contact in an emergency?
In the event of an emergency, contact:
Your insurer. Their 24/7 helpline can help you find a doctor, figure out what to do about a missed flight or file a claim.
National emergency number. Dial 112 to reach police, fire or ambulance.
US embassy or consulate. If you lose your passport, get into legal trouble or if there's a countrywide emergency, contact the nearest US embassy or consulate.
5 steps to choosing an insurance policy
When picking a policy, ask yourself these questions:
Where am I going? If you'll be in a remote area, it's a good idea to get coverage for medical evacuation in case you need to be flown to a hospital.
How often do I travel? If you travel often, consider getting an annual multi-trip policy.
What will I be doing? Make sure you'll be covered for any activities you want to do — some riskier activities, like horseback riding or mountain climbing, might not be covered on all policies.
What am I taking? Is the limit on the policy you're looking at high enough to replace any expensive equipment you bring?
What health concerns do I have? If you have a pre-existing medical condition, find out if you can get covered for emergencies before purchasing a policy.
Bottom line
The Netherlands is a country full of beauty and excitement. With coverage for medical emergencies, lost belongings and trip cancellations and delays, you can rest easy and enjoy all this beautiful country has to offer.
Frequently asked questions
Back to top