Finder is committed to editorial independence. While we receive compensation when you click links to partners, they do not influence our opinions or reviews. Learn how we make money.
Travel insurance for Nepal
Heading to the Himalayas? Find the right coverage for Nepal, including treks to Everest Base Camp.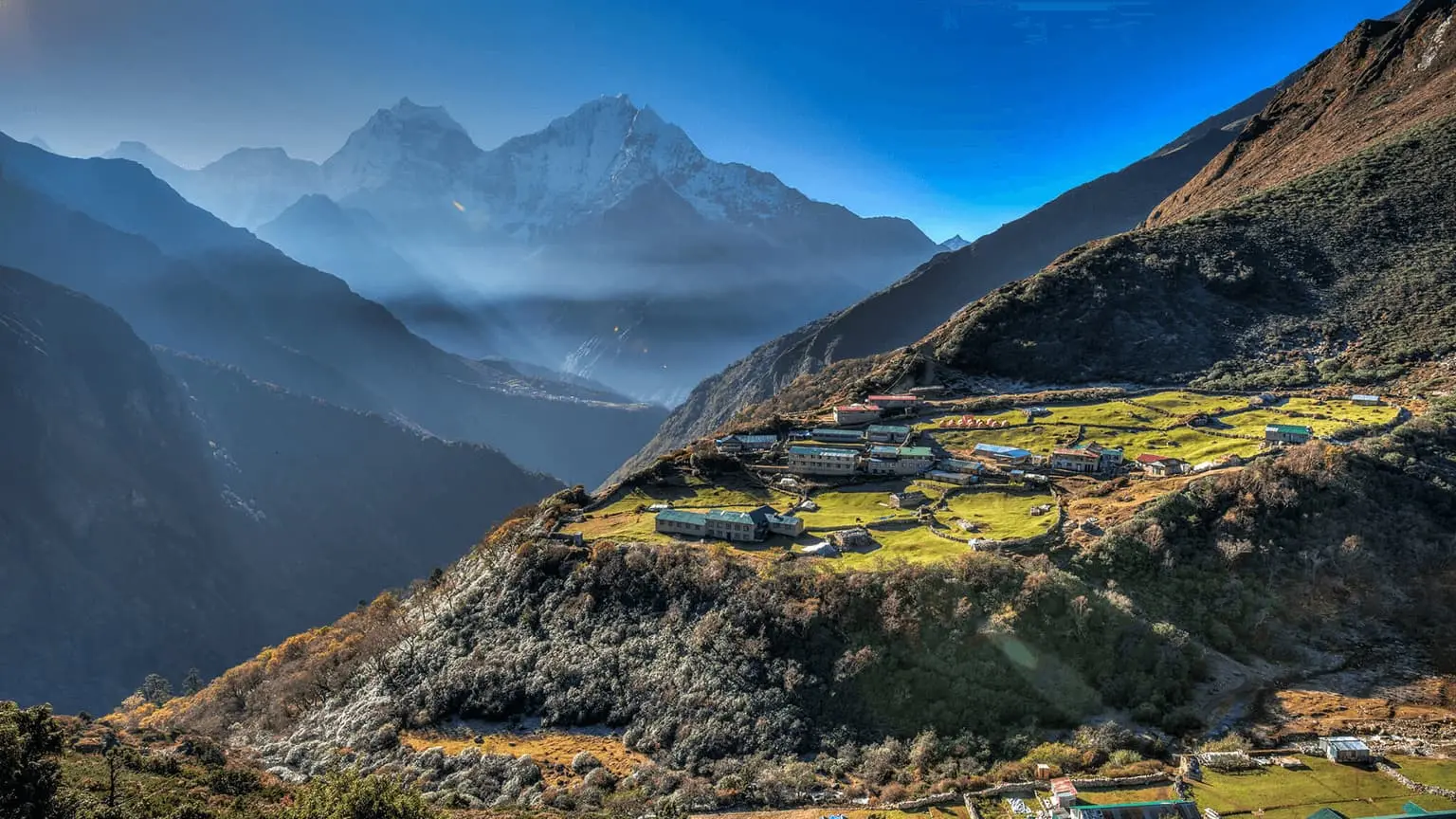 Nepal is a country that every curious traveler should experience, from the iconic trekking adventure that is Everest to the thrilling jungles of the Indian plains. However, as you plan your travel activities, you will discover some concerns.
Do I need travel insurance?
The right travel insurance will protect you from the unique risks associated with traveling to Nepal and climbing to Everest base camp as well as typical losses such as:
Emergency medical expenses and repatriation
Cancellations and lost deposits
Luggage delays and stolen items
So how do you choose the right coverage for Nepal? The best way to start is by understanding your travel needs, what you plan to do in Nepal and then comparing policies online.
Compare travel insurance plans
Top safety concerns in Nepal
Earthquakes and aftershocks. The mountainous regions along Nepal's northern border were heavily affected by an earthquake in early 2015. Nepal is in a highly active earthquake region, which can lead to loss of life, extensive damage and major disruptions to essential services.
High-altitude terrain and trekking activities. Trekking through Nepal comes with the threat of injury and possible death. travelers should make sure they are fit to undertake any trekking and only use a reputable trekking company with professional guides.
Monsoon periods. The monsoon period runs from June to August and results in an increased risk of landslides on major roads and trekking routes.
Protests and strikes. Political protests turned violent in August 2015 in Nepal's far west, mid-west and eastern regions. In September 2015, violent protests continued in Terai and Dhanusa districts. Travelers were advised to follow instructions from local authorities and their tour companies.
Petty theft. According to a US Department of State travel advisory, pickpocketing and bag snatching are common occurrences at tourist sites, airports, on public transport and in hotel rooms.
Travel insurance can provide financial protection and assistance if your trip to Nepal is disrupted by these risks, but it's important that you understand how insurers interpret coverage if something goes wrong.
Back to top

What am I covered for with travel insurance?
Medical expenses. Most travel insurers will cover you for the medical expenses you could incur if something goes wrong when trekking.
Helicopter evacuation is covered if something goes wrong. You're a long way from the hospital if you become ill or you're injured while trekking to Everest base camp or on other guided treks in Nepal. In these situations, the only course of action to get you the medical assistance you need is evacuation via helicopter, which can be provided by your insurers medical assistance team.
Cancellations. If you have to cancel a paid trek for reasons outside of your control e.g. weather conditions, travel insurance can cover you for this expense.
Five other Nepalese activities you should consider getting as extras
Nepal's beautiful, mountainous terrain attracts trekkers from all over the globe, but there are plenty of other great adventure activities on offer that travelers may wish to participate in.
Bungee jumping. You can discover spectacular bungee-jumping adventures just three hours from Kathmandu, by the Tibetan border.
Canyoning. Taking a rafting trip down Kali Gandaki river is a highlight for many travelers to Nepal.
Jungle safari. Nepal's variety of animals and birds can be encountered by taking a jungle safari in Terai.
Fishing. The streams of Nepal feature more than 185 unique species of exotic fish.
Rock climbing. The Himalayas offer a unique and challenging climbing experience.
Check with your provider for additional coverage
Some of the more extreme activities such as rock climbing will require you to add a special 'sports pack' to your policy, so check with your insurer to find out how you can get the protection you need.
If I have a medical emergency, am I covered in Nepal?
Travel insurance procedures
If you experience a medical emergency in Nepal, you can contact your insurer's emergency assistance line for information on what to do and where you can go for help. Your insurer's emergency assistance team will also be able to confirm whether you are covered for your treatment costs upfront.
If it's not an emergency and your treatment costs are unlikely to be excessive, it may be up to you to pay the bill and then claim for reimbursement later, depending on the insurer.
Common illnesses in Nepal
In addition to altitude sickness and injuries sustained while trekking, visitors to Nepal are at risk of malaria, degue fever, Japanese encephalitis, typhoid, cholera and hepatitis.
Nepal's healthcare system
Medical facilities in Nepal are limited, especially outside of Kathmandu in rural areas where there is a lack of trained staff. High medical costs under Nepal's private healthcare system makes travel insurance a necessity.
Who do I contact in an emergency?
The best point of contact in Nepal depends on the nature of your emergency.
Your travel insurance provider. If you need financial assistance, you may be able to contact family and friends; Your travel insurance provider can help for situations such as lost baggage and travel delays.
The tourist police. If you're a victim of theft or crime, you can contact the Tourist Police in Kathmandu on 977-1-424-7041. Make sure to obtain a written copy of any police report.
American Embassy. Consular assistance is available from the American Embassy in Kathmandu. Call

977-1-423-4000

.
Nepal Ambulance Service. If you need an ambulance or emergency medical transportation, call 102.
What are some tips for traveling in Nepal?
Don't go trekking alone. Trekking in Nepal is dangerous, so book with a reputable tour company with professional guides.
Watch what you eat. Avoid pre-cut fruit, and boil your water or buy it bottled.
Don't give money to beggars. Support a reputable charity instead.
Take a torch. It will come in handy when you need to deal with daily power outages.
Be aware of Bandhs. These transportation strikes could disrupt your travel plans.
Bottom line
Traveling to Nepal can be an enthralling adventure filled with beautiful destinations for sightseeing and exploring. But as to be expected when traveling to any foreign country, there are certain risks involved.
Travel insurance is a good way to protect yourself from any unexpected setbacks you may encounter while in Nepal such as pickpockets or medical emergencies. The right insurance will give you the peace of mind you desire while you are being overwhelmed by the breathtaking scenery that few other travel experiences can match.
Frequently asked questions
Back to top