Finder is committed to editorial independence. While we receive compensation when you click links to partners, they do not influence our opinions or reviews. Learn how we make money.
Travel insurance for Mexico
From Mayan ruins to margaritas in Cancun, get the right policy for your Mexican getaway.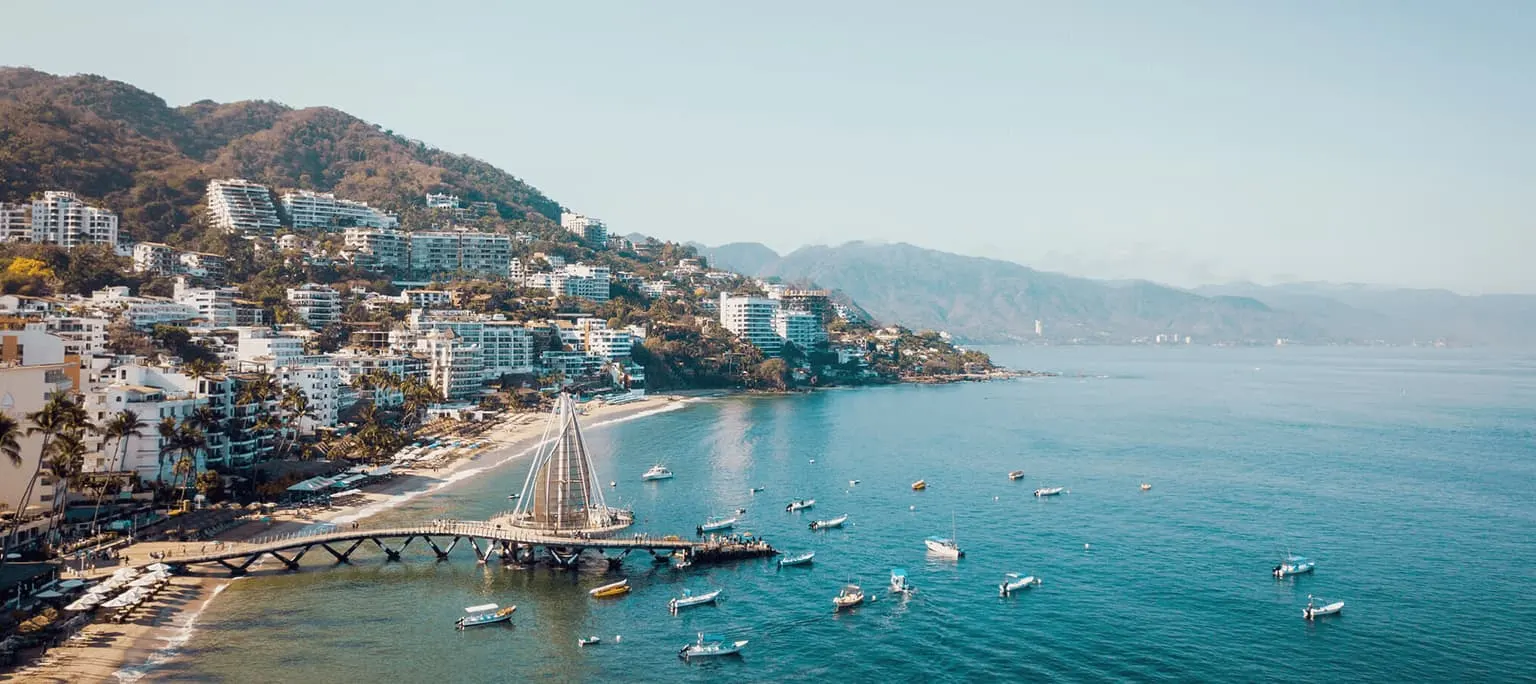 Mexico is one of the most popular tourist destinations in the world, with travelers drawn to its Mesoamerican ruins, colonial history, festivals and cultural activities, beach resorts and nature reserves.
The lively European and Mesoamerican cultural fusion that you can find all around Mexico, combined with welcoming weather, makes it an attractive option for a lot of visitors. The right travel insurance can protect even your wildest adventures.
Compare travel insurance plans
Top 5 travel concerns for Mexico
Overall, travelers to Mexico are advised to exercise caution and remain alert while looking out for:
Theft. Petty theft is relatively prevalent in tourist areas, bus stations, airports, hotels and public transportation.
Violence. Assault, armed robbery, kidnapping and murder can occur in tourist spots, with risk greatly increasing after dark. Allegations of police involvement in kidnapping and extortion schemes are prevalent, and individuals posing as police are known to commit crimes.
Disease. Malaria, Zika and other mosquito-borne illnesses are an issue throughout the year, particularly in isolated areas. Wear long sleeves, use insect repellent and don't sleep outside without a net.
Weather. Mexico's hurricane season is from June to November. Landslides, mudslides, flooding and service disruptions are likely, and travel can become particularly difficult in isolated areas. Familiarize yourself with evacuation procedures when traveling in hurricane season.
Civil unrest. Protests, demonstrations and strikes are common in Mexico. These protests have resulted in death and can block roads or entry to government buildings. Don't get involved in protests or demonstrations.
The US Department of State advises against traveling to areas that include Michoacán, Colima, Guerrero, Tamaulipas and Sinaloa.
We recommend reading updated travel advisories for Mexico ahead of your trip.
Activities that may require additional coverage in Mexico
Visiting Mayan ruins. Mexico hosts archaeologically and architecturally significant sites, including famous monuments like the towering pyramid of Chichen Itza. Bear in mind that pyramids are steep, and tourists are known to themselves in falls. With many sites in isolated locations, travel insurance that covers medical evacuation and repatriation is helpful.
Water sports. Scuba diving and snorkeling is big in Mexico, and the length of the nation's coastline means you can experience a diverse range of undersea flora and fauna in beautiful warm waters. Check with your insurance provider to make sure scuba diving is covered before renting any equipment.
Adventure activities. Zip-lining, skydiving, bungee jumping and other adrenaline-fueled thrills can be found all around Mexico. But operator precautions, equipment and safety standards may not be what you're used to. Adventure activities are not always covered by default travel insurance policies, so make sure your policy includes it.
Nightlife. Mexico City boasts a thriving entertainment scene with enough variety to satisfy nearly anyone. Remember to keep a close eye on valuables, including your passport, ID and other travel documents. For peace of mind, consider credit card fraud protection and travel insurance to cover your vital documents.
Travel Accident Coverage : up to $50,000
Pre-Existing Medical Condition : Available
Concierge : Included
Customizable coverage that can give you peace of mind when traveling to popular or remote destinations.
Back to top
What happens if I have a medical emergency in Mexico?
Mexico offers a varied healthcare system with many quality hospitals, doctors and specialists. The most advanced facilities can be found in Mexico City, Guadalajara and Monterrey, and you might have to travel or be evacuated to one of these cities for a serious injury or illness.
In an emergency, plan to access a dependable and high-quality private hospitals or clinics, rather than the public system.
You can be turned away from a private hospital if you don't have proof of medical insurance. Find a travel insurance policy that pays up front if you can't cover the cost of potential treatments.
Who do I contact in an emergency?
In an emergency, your ideal point of contact may be your tour operator, hotel or relevant service provider. Depending on the severity of your emergency, you might also want to contact:
The US embassy. If you have passport or documentation issues, legal trouble or need help but don't know who else to call, the embassy can point you in the right direction — although the actual assistance they provide may be limited.
Your insurer. Yours should provide a 24/7 claims helpline that's clearly accessible on your documents or its website. For any claim, call as soon as you can.
Travel insurance exclusions to watch out for in Mexico
Situations in which your insurer may not accept a claim include:
Reckless behavior or under the influence. Insurers reserve the right refuse paying for losses incurred while influence of alcohol or any other substances. Expect insurers to impose a blanket exclusion for unreasonably dangerous or reckless behavior, regardless of sobriety.
Pre-existing medical conditions. Medical coverage for pre-existing health conditions is typically excluded by default. If you do have a pre-existing condition, let your insurer know about it.
Failure to take precautions. If you fail to obey warning signs, your insurer may not pay for resulting injuries. For instance, if you get sick because you didn't get recommended vaccines, your insurer could refuse to pay for treatment. Finally, if you leave your belongings unattended and they're stolen, you're probably on your own.
Bottom line
Stunning beaches, adventurous activities and a favorable exchange rate make Mexico a popular tourist destinations. A travel insurance policy can keep your Mexican dream vacation from leaving you thousands in debt — even if you accidentally drink the tap water.
Frequently asked questions
Back to top
More guides on Finder