Finder is committed to editorial independence. While we receive compensation when you click links to partners, they do not influence our opinions or reviews. Learn how we make money.
Travel insurance for Laos
Stay safe on your journey to the Land of a Million Elephants.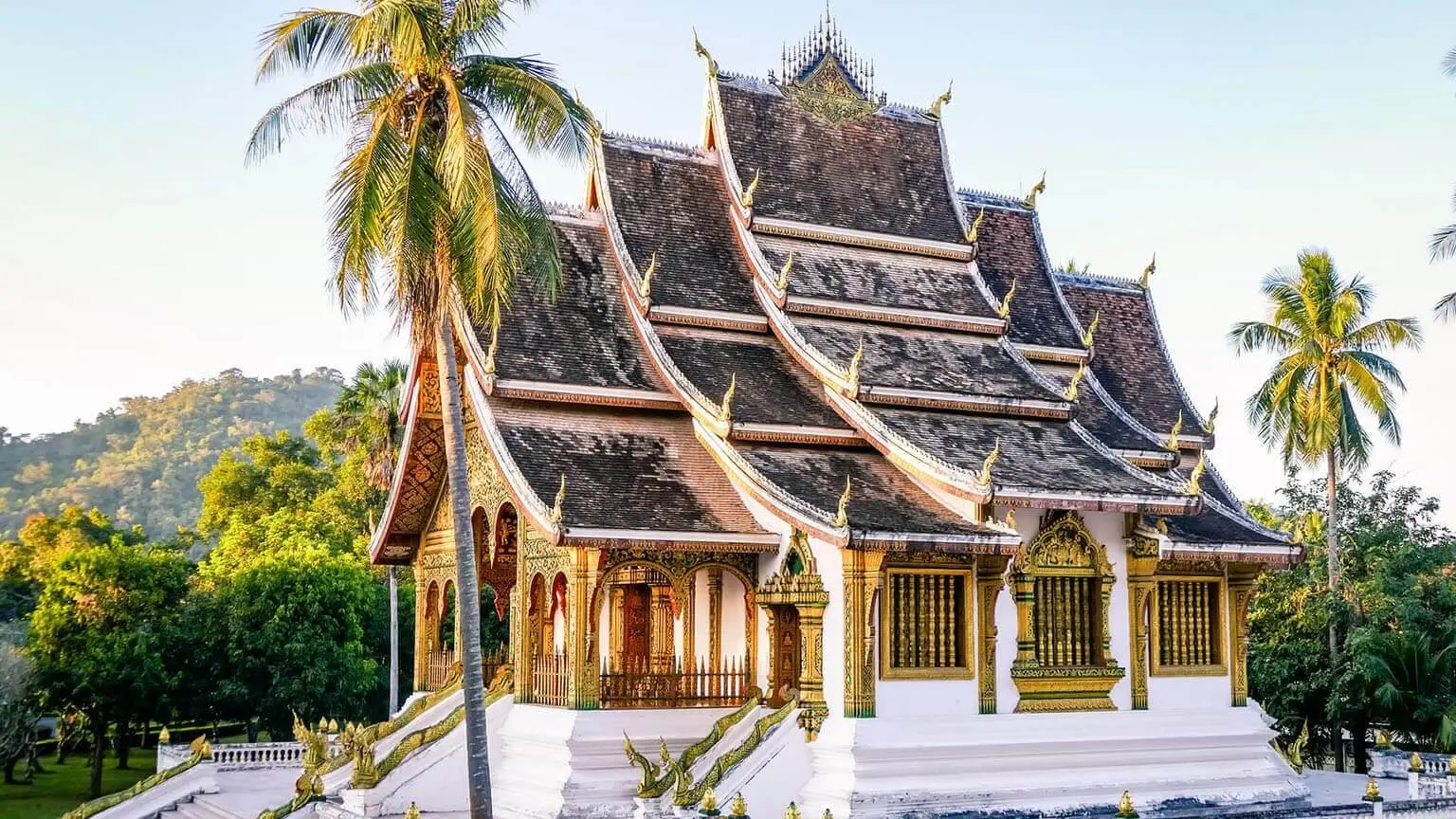 Laos is one of Asia's tourism hubs, attracting visitors from all over the world with its rich culture, scenic waterways that serve as arteries through the country and unique historical and archaeological sites. Before you hop on a plane, pick up travel insurance for Laos to keep you — and your bank account — safe on your trip.
Compare travel insurance plans
What does travel insurance cover?
Travel insurance can cover you for a wide range of mishaps on your adventure:
Medical care. Without travel insurance, an overseas emergency can be extremely expensive. This is particularly true in Laos, as you'll generally need to be medically evacuated to Bangkok or Thailand, which can cost tens of thousands. Also, many doctors and hospitals in Laos will require cash before offering treatment, even in matters of life and death. If you don't have enough in your bank account to cover any potential emergency, make sure you get a plan that offers upfront payment.
Lost luggage. If your luggage is lost at the airport, travel insurance can reimburse you. Some insurers will also reimburse you for emergency expenses, such as toiletries and clothes, if your luggage is delayed by more than a few hours.
Stolen belongings. If your wallet is snatched while you're downtown or your camera is stolen from your bag, your insurer can reimburse you.
Flight delays or cancellations. If your flight is canceled or delayed, your insurer can get you on a new flight and reimburse you for extra accommodations and lost deposits.
What doesn't travel insurance cover?
Some exclusions to look for in your policy include:
Irresponsible behavior. A general exclusion found in many policies, insurers reserve the right to not pay claims resulting from irresponsible behavior. This can range from leaving your luggage unattended in a public place to diving off an obviously dangerous cliff.
Inebriation. Insurers may not pay out for losses or damage suffered while under the influence of drugs or alcohol. Bear this in mind when enjoying the nightlife, and cut yourself off before it's too late.
Traveling to an unsafe area. If you get hurt while visiting an area that the US Department of State has issued an advisory against, your insurer can refuse to pay out.
Top travel concerns in Laos
Laos is a pretty safe place to visit, but there isn't anywhere in the world that's completely risk-free. Caution should always be your first line of defense, but when that doesn't work, travel insurance can help. Things to watch out for in Laos include:
Active mines. Active mines and other ordnance can be found in many parts of Laos, particularly in Xiangkhouang Province and around the border of Vietnam, near the Ho Chi Minh trail. Obey all posted signs and stay on trails when hiking.
Crime. There have been reports of armed bandits and drug traffickers near the Burmese border. Avoid traveling alone when possible, particularly at night. If you're attacked, give up any possessions willingly

— it's better to file a claim with your insurer for a stolen wallet than for medical bills after picking a fight with bandits.

Scams. Motorcycles are one of the main ways of getting around in Laos, but some travelers have reported scams in which they're forced to pay excessive amounts for existing damage to rental motorcycles. If you rent a motorcycle or car, take pictures before driving away from the rental facility, and note any existing damage on your rental agreement.
Illness. Mosquito-borne diseases, including Zika, malaria and dengue fever, are prevalent in Laos during the rainy season. Use bug repellent and consider taking malaria medication. To avoid food- and water-borne diseases, drink bottled or boiled water and avoid ice cubes and raw or undercooked foods. To minimize exposure to parasites, avoid swimming in fresh water.
Activities to get covered for in Laos
Laos has a seemingly infinite number of things to see and do. A few of our favorites are a little risky, but worth the risk if you have a good travel insurance policy to keep you safe:
Visiting the Plain of Jars. This archaeological site is like nothing else in the world. Thousands of stone jars are scattered around the Xiangkhoang Plateau. Unfortunately, Laos was heavily bombed in the 60s and 70s, including over the Plain of Jars. Clearing of ordnance has continued, but unexploded munitions are still a danger. Don't stray from the path and remember that your insurance generally won't cover you if you have disobeyed signs or warnings.
Elephant Village. The Elephant Village is dedicated to rehabilitating and caring for elephants and is known as one of relatively few cruelty-free elephant ride and sanctuary sites in Asia. It's still not without its risks

—

elephants can be unpredictable, and there's the chance of falls or other accidents if you go for a ride.
Xieng Khuang Buddha Park. One of the most consistently recommended must-sees of Laos, the Xieng Khuang Buddha Park is an eye-widening location inhabited by a blend of Hindu and Buddhist statuary, most of which are unlike anything you'll find anywhere else. It's just southeast of Vientiane, so access via bus or tuk tuk is recommended.
Pak Ou Caves tour. One of the more memorable destinations you may encounter on your trip, the Pak Ou Caves, accessible mostly by boat, are occupied by countless visually striking buddha statues. There's a risk of slips and falls, as well as general boat-ride hazards. Check with your insurer to find out if you need to purchase extra boating coverage.
Lao New Year. Lao New Year takes place in April. Be aware that theft and violent crime significantly increases in the lead-up to local festivals. Note also that you cannot necessarily depend on police if something goes wrong, especially around these festival times: there are reports of tourists attempting to report a crime only to find police stations closed or else unwilling to help and emergency numbers unanswered.
Back to top
Who do I contact in an emergency?
In the event of an emergency in Laos, you have several points of contact:
Police. Dial 1191 for police or 1192 for tourist police.
Ambulance. Dial 1195 for ambulance dispatch.
Your insurer. Your insurer should have a 24/7 helpline available. The number will be clearly printed on your policy.
US embassy. If you lose your passport, get into legal trouble or if there's a countrywide emergency, contact the nearest US embassy.
Tips for traveling in Laos
When traveling in Laos:
Leave valuables at home. Don't bring expensive jewelry or watches, pricey bags or flashy designer goods.
Take unexploded ordnance seriously. Don't assume that it's "probably safe" because it probably isn't. Hundreds of people are injured and killed by unexploded ordnance in Laos each year.
Sexual relations or cohabitation between Lao citizens and foreigners is illegal under local law, and permission for engagement or marriage must be granted by the local authorities before it becomes legal.
Expect travel delays, particularly if traveling in the wet season.
Don't commit to motorcycling around Laos unless you're an experienced rider. The roads are poorly maintained, can be almost pitch black at night and are often filled with livestock and local traffic. It's neither the time nor place to learn how to ride.
Tuk tuk drivers are usually familiar with tourist spots and are often a great value and a memorable experience.
5 steps to selecting a travel insurance policy for Laos
Plan your trip. You should know which countries you'll be visiting and for how long. Make a list of all the specific activities you'll be doing, such as elephant riding or mountain biking. These parameters let you work out what kind of travel insurance policy you need.
Choose your level of coverage. Comprehensive travel insurance delivers more protection at a higher price, while basic travel insurance offers more rudimentary coverage but is cheaper.
Figure out how often you travel. If you travel to Laos several times a year, consider an annual multi-trip policy.
Get quotes online. Getting quotes online from several insurers will give you the policy you want at the lowest price.
Check the reviews. Travel insurance reviews can be a great source for choosing a reliable insurer. Look for an insurer who is easy to contact, preferably with a 24/7 helpline.
Bottom line
From lush forests full of wildlife to the stunning architecture of downtown Vientiane, Laos is one of the world's most underrated locales. When you pack your bags for your Lao getaway, don't forget to pack the most important thing — a travel insurance policy to keep you safe on your trip.
Frequently asked questions
Back to top
Related Posts