Finder is committed to editorial independence. While we receive compensation when you click links to partners, they do not influence our opinions or reviews. Learn how we make money.
Travel insurance for Italy
From sipping espresso in Rome to climbing in the Dolomites, get covered for your Italian adventure.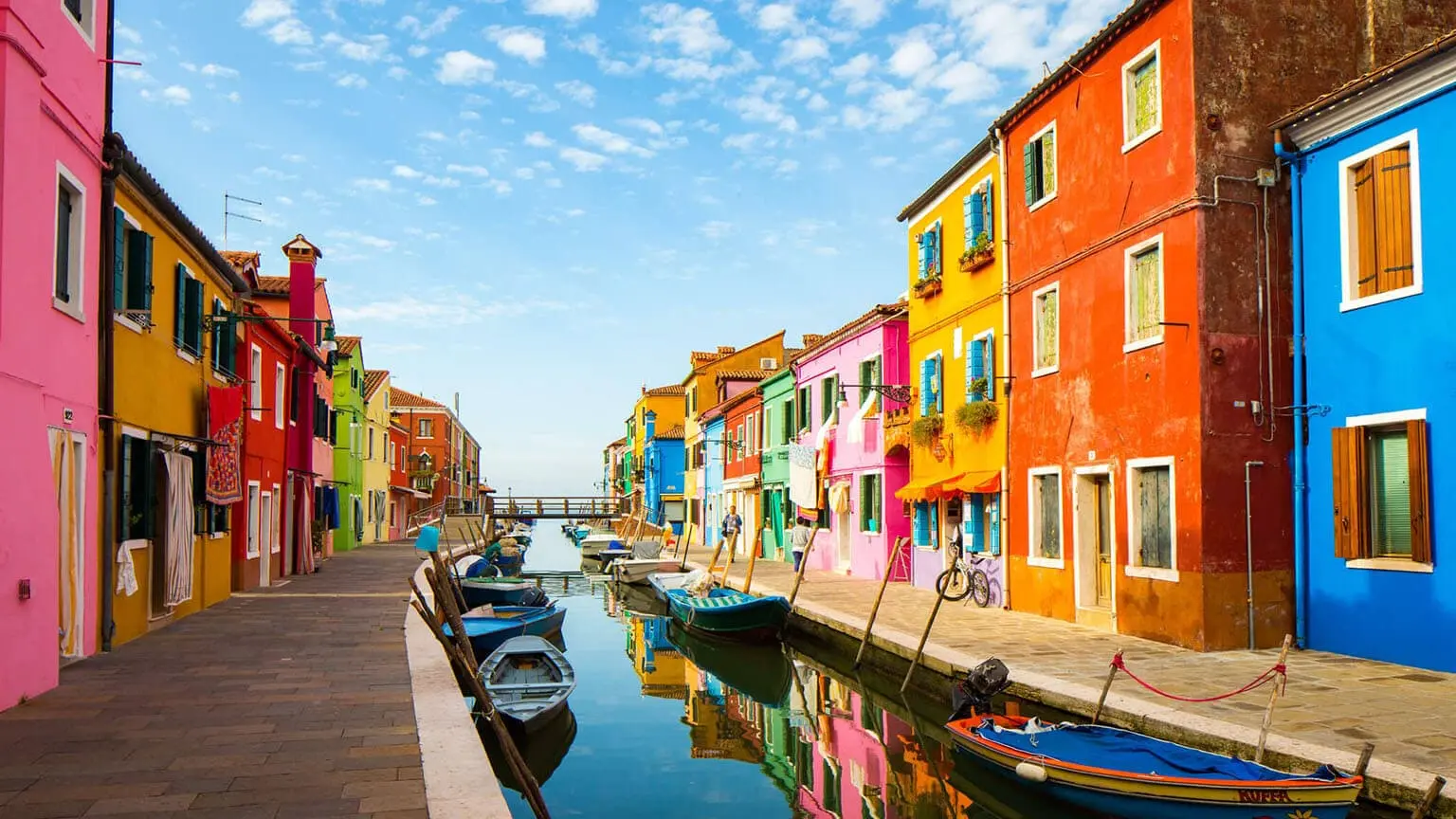 From the hills of Tuscany to the historic sites of Rome, the cosmopolitan fashion of Milan and the unrivaled beauty of the Amalfi Coast, every region of this fascinating country is packed with uniquely memorable experiences. Unfortunately, accidents can happen anywhere, so before you hop on a plane, pick up a comprehensive travel insurance policy to keep you safe from any unexpected incidents on your Italian getaway.
Compare travel insurance plans
What does travel insurance cover?
Although coverage varies depending on the insurer and the policy, comprehensive travel insurance typically covers:
Overseas emergency medical and hospital expenses.
Cancellation fees and lost deposits when unforeseen circumstances force you to cancel your trip.
Lost or stolen luggage or travel documents.
Delayed flights or luggage.
Personal liability expenses when you cause injure someone or damage property.
Theft of cash.
The rental vehicle insurance deductible when your rental car is stolen or damaged.
What doesn't travel insurance cover?
Exclusions vary from policy to policy, but common reasons a claim can be denied include:
If you leave your luggage unattended in a public place.
If you ignore a travel advisory from the US Department of State advising you not to travel to a certain area.
If it arises from a pre-existing medical condition you didn't get coverage for.
If an accident or theft occurs when you're drunk or on drugs not prescribed by a doctor.
Italian travel risks you should know about
While Italy is a generally safe country, there are certain travel risks you should be aware of. If you run into any of these issues, call your insurer's 24/7 helpline to get advice on next steps and help filing a claim.
Petty crime. Pickpocketing, bag snatching, theft from cars and theft of passports are all common risks in some of Italy's heavily populated cities, including Rome and Naples. Be wary of your personal space and of where your valuables are at all times. Theft on trains is especially common in Rome.
Credit card skimming. Only use ATMs in secure locations and keep an eye out for any devices that may be used to steal your credit card data. It's also a good idea to monitor your account for any suspicious transactions.
Counterfeit currency. Carefully examine any cash you receive to make sure you have not been given counterfeit euros. There have been reports of counterfeit money in circulation near Naples.
Spiked drinks. A large number of tourists have reported having their food or drinks spiked and then being robbed, particularly around train stations and popular tourist areas of Rome, Florence and Naples. Keep your food and drinks in your line of sight.
Robberies. Cars stopped at traffic lights, stop signs and gas stations are common targets for thieves in Italy. Keep the doors locked at all times and never leave valuables unattended in your vehicle.
Industrial action. Strikes and public demonstrations occur quite commonly in Italy and can disrupt public transportation, close buildings and roads and shut down tourist sites.
Diane's Italian nightmare
Diane had just landed in Rome. After a quick meal at a bar within walking distance of the Colosseum, she headed out onto the street with all her luggage in tow for the short walk to her hotel. After getting lost on her way to the hotel, she ended up in a poorly lit area where she was robbed — her luggage and purse were stolen and her arm was broken in the fight.
While Diane's vacation took a particularly nasty turn, the good news is that she had a comprehensive travel insurance policy that covered all the costs for the treatment of her broken arm, plus it also payed to replace her luggage, clothing, credit cards, passport and travel documents.
Activities to add as extras for Italy
For many travelers, the best way to explore all of Italy's unique and beautiful experiences is to embrace your inner adventurous spirit. It always pays to check the fine print on your travel insurance policy before participating in any of these activities, as some will require you to add them on to your policy for an extra fee. Popular extreme activities in Italy include:
Hiking or mountain biking. Italy's Cinque Terre park is famous for high-altitude activities.
Parasailing or water skiing. Parasailing and water skiing are exhilarating, but dangerous, activities you can find on the Amalfi Coast.
Rock climbing. The Dolomites of the Italian/Austrian border offer some of the most challenging rock climbing in the world.
Horseback riding. Riding a horse through the spectacular Italian countryside is considered by many an essential experience, but one that might not be covered by a standard insurance policy.
Motorcycle riding. For some, the only way to get around the country is to use the quintessential Italian method of transport

—

the motorcycle.

If you want to ride a motorcycle or moped, make sure you satisfy any policy conditions that enable you to qualify for cover. These usually include wearing a helmet and making sure you hold a valid license to ride a

motorcycle in Italy and/or back home in America.
If something goes wrong, how I do I file a claim?
If an accident occurs that may lead to a claim, it's important that you notify your insurer about what has happened as soon as possible. You will then usually need to fill out a claim form to provide full details of the event that led to your claim, and in most cases this will need to be completed no later than 30 days after your return home.
Keep all documentation
When you submit your claim form you'll need to attach supporting documentation, which may include:
Police reports. If you're the victim of theft, report it to the local police immediately and obtain a written copy of the report.
Medical reports. You may need to provide evidence to support your claim for the cost of outpatient treatment.
Receipts. You'll need to provide evidence of the additional meals, accommodation and travel expenses you have incurred in certain circumstances, such as a delayed flight home.
Proof of ownership. Your insurer may request evidence to prove your ownership of items you claim have been stolen. It's a good idea to photograph what you're bringing as you pack for your trip.
The Italian hospital system
If you're hospitalized in Italy, you'll be happy to hear that the standard of health care is high. While private doctors and specialists require upfront payment for treatment, private hospitals will usually require a substantial deposit (or evidence that you have sufficient medical coverage in place thanks to your travel insurance policy) before offering treatment. Always contact your insurer as their medical team can often deal with the hospital in emergency cases to help you get care.
Back to top
What are some key travel tips for Italy?
Learn the language. Just like the French, Italians love it when you make an effort to learn their local language. A little bit of effort can go a long way to winning you new friends and improving your vacation experience.
Siesta. Some shops and restaurants in Italy will shut down for a siesta from 2

–

4 p.m.
Dress appropriately when you visit a church. Make sure to cover up and don't bare too much flesh when visiting any place of worship.
Scams. Common scams used to swindle travelers in Italy include the fake car crash, overcharging for entry to attractions, dodgy taxi drivers and fake fashion salespeople. Always be aware of your surroundings and suspicious of anyone who asks for money.
Who do I contact in an emergency?
If you run into an emergency, contact:
Italian police, ambulance, or fire department. The national emergency number in Italy is 113.
Your insurer. Call their 24/7 helpline for

advice on finding a medical practitioner, replacing stolen credit cards and much more.

A US embassy or consulate. If you lose your passport, get into legal trouble or if there's a countrywide emergency, contact the nearest US embassy or consulate.
5 steps to selecting travel insurance for Italy
When choosing an insurance policy for Italy, there are five questions to ask yourself:
Where are you going? Consider which part of Italy you're visiting and factor in any issues like increased crime rate in the cities or unpredictable weather in the mountains that could delay your trip.
How long are you going for? Decide on a single trip or annual multi-trip policy.
What will you do there? Get extra coverage if you will be undertaking risky activities such as rock climbing.
Are you taking valuable items? Make sure the limit for replacing stolen items on your policy is enough to cover anything you bring with you.
Do you have any medical conditions? Make you declare any pre-existing medical conditions and find out if you can get coverage for them.
Bottom line
From bustling cities with world-class food and galleries to small towns in the mountains with access to breathtaking hiking and climbing adventures, Italy is a diverse country with so much to explore. A travel insurance policy can help keep you safe so that you can see it all.
Frequently asked questions
Back to top