Finder is committed to editorial independence. While we receive compensation when you click links to partners, they do not influence our opinions or reviews. Learn how we make money.
Travel insurance for India
From the streets of Delhi to the mountains of Manali, protect yourself on your Indian adventure.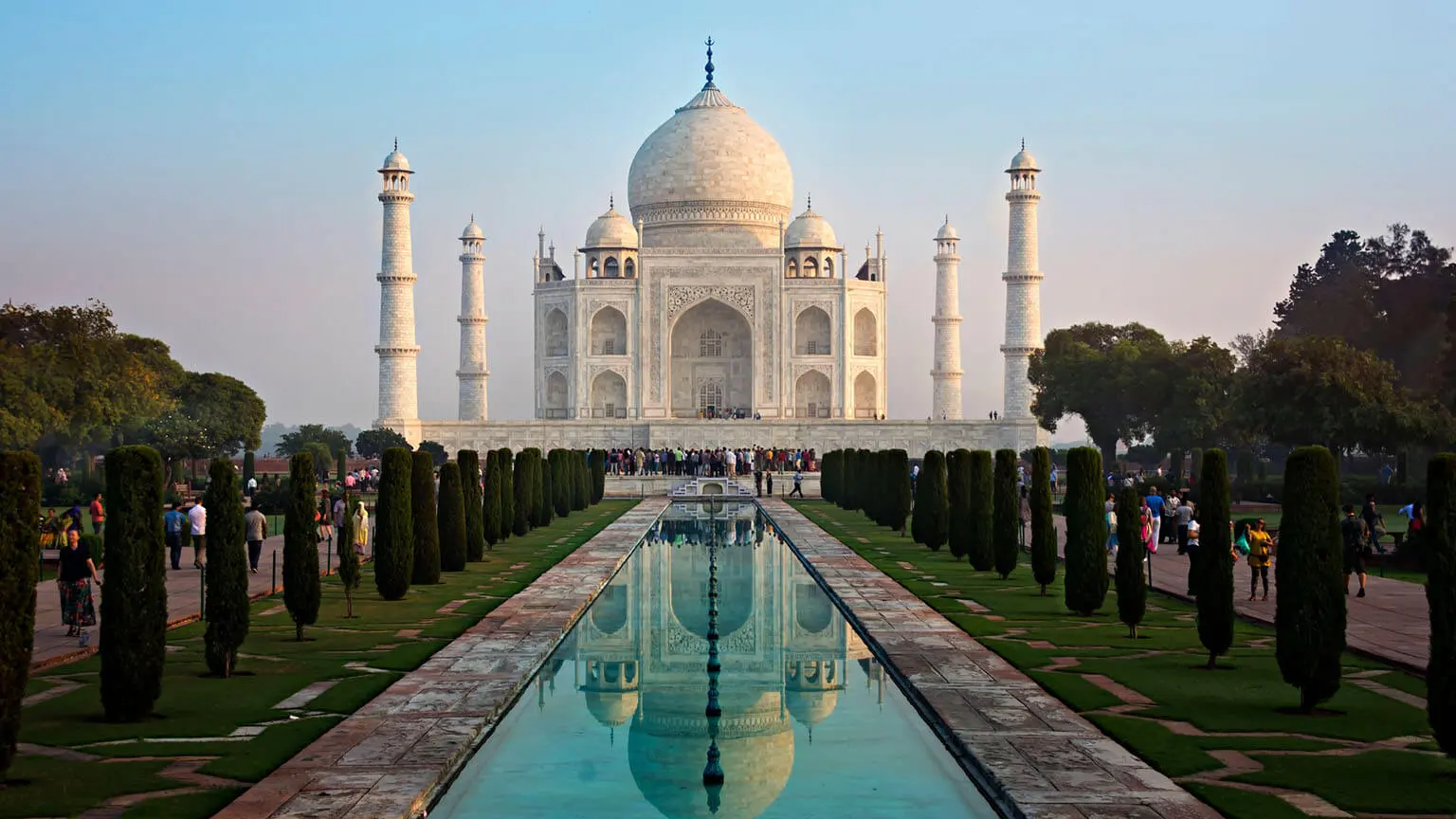 Watching the sun rise over the Taj Mahal, hearing the roar of a fanatical cricket crowd, tasting the heat of an authentic thali — there's so much to experience in India that whether you're visiting for a weekend or a season, there will always be more to see. Before you pack your bags, don't forget to pack the most important thing — comprehensive travel insurance for India to make sure that memories and souvenirs are the only things you bring home.
Compare travel insurance plans
What does travel insurance cover?
Coverage varies from policy to policy, but basic things to look for in a policy include:
Medical care. This is the most important area of coverage on your policy. Look for an insurance plan that will cover you if you get sick or injured overseas and has a deductible that you can afford. It's also a good idea to look for a plan will pay up front, especially if you don't have enough money in your account to cover any potential medical bills before your insurer can reimburse you.
Trip cancellations and delays. If your trip is canceled or delayed for reasons outside your control, your insurer can reimburse you for the cost of your flight, plus any lost deposits or cancellation fees.
Lost or stolen belongings. If your luggage is lost at the airport or stolen while you're on vacation, your insurer can reimburse you. Most policies will have a limit on reimbursement amounts, so make sure you get a policy with a limit that's high enough to cover anything you bring with you

—

especially if you're taking expensive camera equipment or a laptop.
24/7 assistance. Look for a policy that has a 24/7 helpline available. They can help you file a claim, locate the nearest embassy and even find a doctor while you're overseas.
What doesn't travel insurance cover?
Your insurance claim will typically not be paid if:
You travel to an unsafe area. Your claim can be denied if you travel to an area that the US Department of State has issued an advisory against.
You act irresponsibly. This includes leaving your belongings unattended in a public place or participating in dangerous activities.
You have a pre-existing condition. Make sure you declare any pre-existing conditions before purchasing a policy.
You act illegally or unlawfully. Any claim that results from you acting unlawfully can be denied.
You're intoxicated. If you injure yourself or someone else while drunk or on drugs not prescribed by a doctor, your claim can be denied.
Travel concerns in India
Although the majority of travelers visit India without incident, there are some health and safety concerns you should be aware of before visiting this region:
"Delhi Belly." Eating contaminated foods and drinking unsafe water can lead to diarrhea, vomiting and all sorts of nasty stomach problems. Of course, the best way to avoid this is to drink bottled water and avoid street vendors, particularly those who don't cook the food fresh after you order it.
Illness. Malaria and dengue fever can result in severe flu-like symptoms and extreme fever. These conditions are spread by mosquitoes, so a strong repellent is always recommended. Typhoid and tetanus can also cause problems, so make sure you've had all the necessary vaccinations and shots before you travel to India.
Crime. Sexual harassment and assault in India have sparked widespread outrage around the world, as well as concern amongst female travelers considering visiting the region. While these shocking incidents are by no means commonplace in India, it still pays to exercise caution and avoid traveling alone whenever possible. While stun guns are illegal for civilians in the country, pepper spray is allowed and many airlines will let you pack it in your checked bag.
Terrorism. Certain areas of the country, such as the disputed Kashmir region near the Pakistani border, are notoriously unstable and should be avoided. Check travel advisories from the US Department of State before you visit India.
Back to top
Who do I contact in an emergency?
If you find yourself in an emergency in India, some of helpful contacts include:
Your travel insurer. Your insurance provider will have an 24/7 helpline for claims and medical emergencies.
Police. You can reach police by dialing 100.
US embassies and consulates. If you lose your passport, get into legal trouble or if there's a countrywide emergency, contact the nearest US embassy or consulate.
Things to see and do in India
India is a diverse country with so many things to see and do. Popular favorites include:
The Taj Mahal. Probably India's most famous structure, this World Heritage site is an iconic image of India. Described by Rudyard Kipling as "the embodiment of all things pure," the Taj Mahal is an architectural wonder, one of the seven wonders of the world and a tourist mecca.
Goa. India offers travelers access to majestic beaches of Goa, an idyllic coastal setting that is well worth exploring.
Sample the local cuisine. Be amazed at the exotic differences in Indian cuisine as you travel from one region to the next. There's much more to Indian food than just butter chicken, and your taste buds will love the journey as you encounter different flavors and spices.
Bollywood. Bollywood is a national passion in India, so immerse yourself in the glamorous and extravagant culture of films and art.
Cricket. Cricket is the national pastime of India. It's an obsession for most, and few things compare to the roar of a frenzied Indian crowd cheering on their national team.
Delhi. India is also known for its massive cities, and losing yourself in the manic crush of Delhi is an experience you'll remember forever.
The Himalayas. Everest might be outside India's borders, but there's still some stunningly high peaks to explore within the country.
Yes, many companies will allow you to do this.
Travel tips for India
A little bit of preparation and knowledge can help your trip run smoothly.
Bring your paperwork. Keep copies of your travel insurance paperwork with you at all times. This will be very handy in the event that you have to make a claim.
Get checked out. Meet with your doctor to ensure that you have had all the necessary vaccinations before you travel. If you have a pre-existing condition, get refills on any medications you might need while you're away.
Be prepared for crowds. More than one billion people live in India, so you'll need to be ready to say goodbye to your personal space when you're in the big cities.
Dress conservatively. Indian culture tends to be more conservative than American culture, and observing local customs will go a long way to helping you fit in with the locals.
Be safe with your cash. Don't carry large quantities of cash, and write down your credit card numbers before you leave in case your wallet is stolen and you need to let your credit card companies know.
5 steps to selecting the right travel insurance for India
When choosing a policy, there are five questions to ask yourself:
Where in India are you going? If you're going to a rural area, it's a good idea to have coverage for medical evacuation in case you need to be flown to a major hospital.
How many times will you go to India this year? Decide on a single trip or annual multi-trip policy.
What activities in India will you take part in? Make sure you're covered for any risky activities.
Are you taking valuable items? If you're bringing expensive items, you may need to purchase extra coverage if the limit on your policy isn't high enough to replace them.
Do you have any medical conditions? Make you declare any pre-existing medical conditions and pay for any extra coverage necessary.
Bottom line
Full of rich culture and exciting history, India is one of the world's most alluring travel destinations. Whether you're going for a thrilling week of exploring the cities or a month to hike across the Himalayas and visit ancient temples, India offers a little of everything. Before you head off on your adventure, get a travel insurance policy so that a bad chaat or a hiking injury doesn't leave you in debt you can't get out of.
Frequently asked questions
Back to top
Related Posts