Finder is committed to editorial independence. While we receive compensation when you click links to partners, they do not influence our opinions or reviews. Learn how we make money.
Travel insurance for Indonesia
From the beaches of Bali to the streets of Jakarta, get covered for your Indonesian getaway.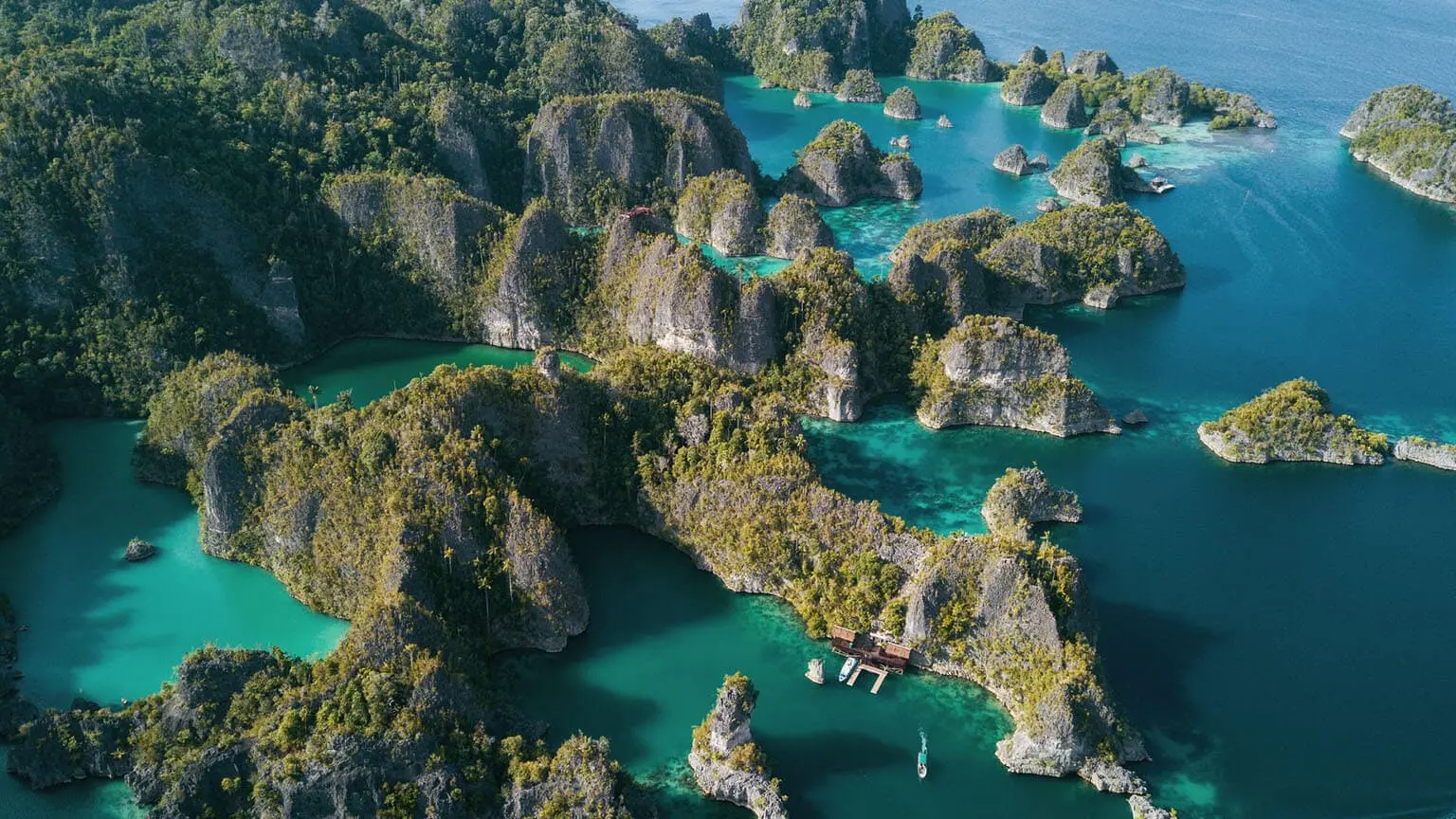 Indonesia as a whole is becoming an increasingly popular tourist destination, while Bali has long been a favored getaway spot. However, despite its magnificent natural beauty and fascinating culture, Indonesia presents a range of risks that could make your vacation memorable for all the wrong reasons. Before you leave, pick up a comprehensive travel insurance policy to keep you — and your wallet — safe from any mishaps.
Compare travel insurance plans
What does travel insurance cover?
Coverage varies from insurer to insurer, but basic things to look for in a policy include:
Cancellation of flights/accommodation. Flights can often be canceled due to circumstances outside of your control or a whole trip may need to be cut short due to an unfortunate incident back home. Travel insurance can help cover the cost.
Overseas medical expenses. If you get sick or injured while overseas, your insurer can pay your medical bills.
Evacuation and repatriation. If you need to be flown to a better hospital or even back to the US, it can cost thousands, or even tens of thousands, without insurance.
Loss of luggage and personal belongings. If the airport loses your luggage, your insurer will reimburse you.
Cost of delays. If you have to stay an extra night in a hotel waiting for a flight, your insurer will reimburse you.
Rental vehicle damages. If you get in an accident with a rental, your insurer can reimburse you for the deductible.
Theft. A common occurrence in Indonesia, it is vital that you cover yourself for this.
Terrorism and civil unrest. While some insurers will have clauses that nullify claims due to these circumstances, some providers will provide trip cancellation protection if a sudden instability in Indonesia causes plans to be halted. It's a good idea to look for this in a policy.
Case study: Carly's cancellation
Carly had planned a two-week getaway to Indonesia in early 2015. But after months of anticipation, Carly was dismayed when political problems in Indonesia led to a climate of civil unrest and violent protests. With the government recommending against travel to Indonesia, Carly knew she had little choice but to cancel her trip.
Luckily, her travel insurance policy for Indonesia had cancellation protection and provided full reimbursement for the cost of cancellation fees and lost deposits — around $3,000 in total.
Am I covered for riding a moped or motorcycle?
Motorcycle and moped travel are both very popular ways to get around in Indonesia, so check your insurance policy to see whether you're covered. As a general rule, you'll have to satisfy the following requirements in order to be covered:
You must be wearing a helmet.
You must hold a valid Indonesian license.
If riding a motorcycle rated 125cc or higher, you must hold a current and valid license to ride an equivalent-powered bike in America.
What happens if I have a medical emergency?
Emergency medical treatment can be astronomically expensive without travel insurance. In most cases, you'll need to either pay medical bills up front or provide confirmation that you have travel insurance in place that will pay the hospital directly — even when you need to access emergency care. If you don't have enough money in your account to cover any medical emergency, make sure you get an insurance policy that will pay up front.
It's also worth keeping in mind that medical evacuation to Singapore is quite common practice for travelers who get sick or injured in Indonesia, and in some situations this can cost tens of thousands.
Case study: Paul and Jenny
Paul was involved in a tuk-tuk (small taxi) accident in Indonesia and suffered a broken arm, two fractured ribs and a punctured lung. He was taken to a local hospital to receive treatment, but before admission he was required to provide proof of travel insurance for medical costs. His policy provided upfront coverage for all his medical costs, meaning Paul could rest easy and receive the treatment he needed.
Compare that with Jenny, who was traveling in the other tuk-tuk involved in the accident. She suffered the exact same injuries as Paul, but her insurer required her to pay for her own medical costs up front, which amounted to several thousand dollars and were simply too much for Jenny to afford. Only after receiving an urgent loan from her parents back in America could Jenny afford to pay for the treatment she so desperately required.
Tips for traveling to Indonesia
When traveling in Indonesia:
Exercise a high degree of caution due to the ongoing threat of terrorist attacks.
Be aware of the harsh penalties imposed on certain crimes such as illegal possession of narcotics.
Stay on top of your personal security and keep an eye on your personal belongings at all times.
Avoid all protests, demonstrations and rallies.
Be wary of drink spiking in tourist areas

—

keep your drink in your line of sight at all times.
Watch out for scams and credit card fraud

— check your credit card balance regularly and call your company if there's any suspicious activity on your account.
Back to top
How to choose a policy
When you're comparing travel insurance for Indonesia as part of your search for best policy, keep these handy tips in mind:
Get multiple quotes. Get quotes from at least two or three insurers before choosing a policy to get the best deal.
Consider your options. Make sure your policy covers all of the activities you'll be doing.
Don't buy from a travel agent. Policies from travel agents can cost a whole lot more because of the potential commission your agent adds on top of the price of coverage. You can save money and still get the same level of coverage if you buy your policy online.
Don't forget the exclusions. Thoroughly read any exclusions in your policy, as the last thing you want is an unpleasant surprise when you file a claim and it's rejected. Common exclusions include drinking, ignoring travel advisories issued by the US Department of State and leaving baggage unattended in public.
Check the deductibles. Travel insurance is useless if you can't afford to pay the deductible when you file a claim.
How do I make a claim?
Many insurers provide online claims services to make the process as quick and easy as possible, while others will require you to fill out a claim form and submit it along with any supporting documentation. Although the exact claiming procedure may differ between insurers, there are certain steps you will generally need to follow if something goes awry:
File a report. If you're the victim of theft, report the matter to the local Indonesian police immediately and obtain a written copy of the report.
Get it in writing. If the airline loses your baggage, get confirmation from them in writing and contact your insurer as soon as possible.
Get receipts for any relevant items. For example, you may need receipts when you incur additional accommodation and meal expenses due to a travel delay, or you may need to purchase emergency toiletries and clothing when an airline misplaces your luggage.
Bring proof of ownership. Take pictures of any high-value items like laptops and cameras before you go. This will be a big help come claims time.
Who do I contact in an emergency?
If you find yourself in an emergency in Indonesia, some helpful contacts include:
Your travel insurer. Your insurance provider will have an 24/7 helpline for claims and medical emergencies.
National emergency hotline. You can reach this service by dialing 118.
US Embassy or consulate. If you lose your passport, get into legal trouble or if there's a countrywide emergency, contact the nearest US embassy or consulate.
Bottom line
From its beautiful beaches and soaring mountains to its ancient temples and friendly locals, Indonesia offers an enchanting experience you'll never forget. Pick up a travel insurance policy before you leave so your trip doesn't become unforgettable for all the wrong reasons.
Frequently asked questions
Back to top