Finder is committed to editorial independence. While we receive compensation when you click links to partners, they do not influence our opinions or reviews. Learn how we make money.
Travel insurance for Australia
Make sure you've got the right policy to protect yourself on your adventure down under.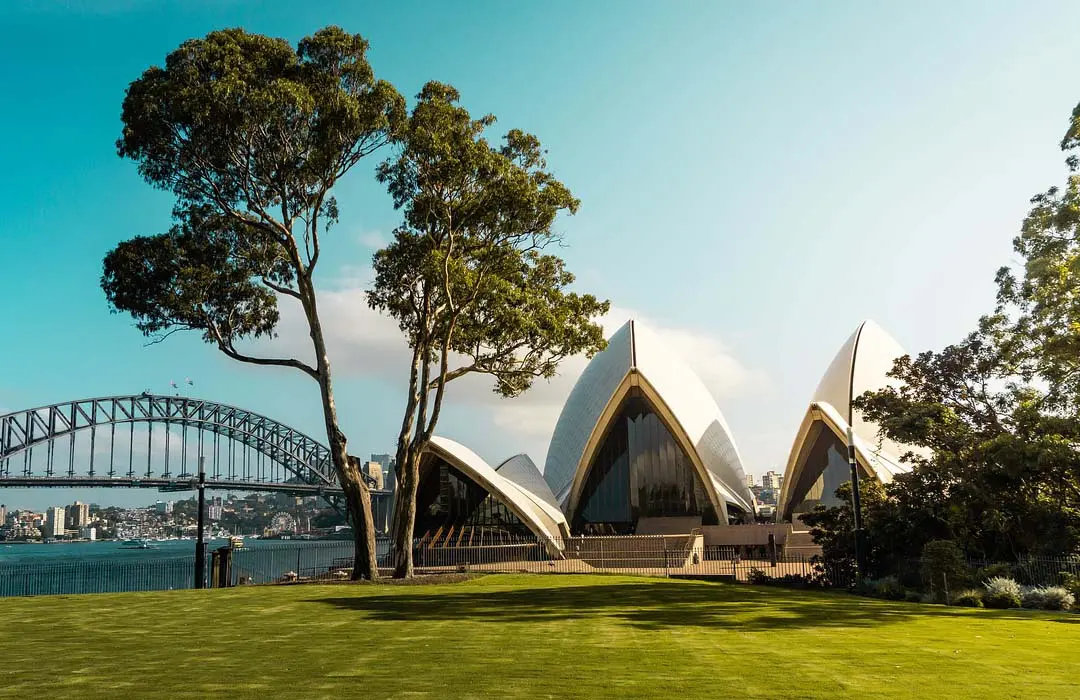 Australia is home to the Great Barrier Reef, the famous Aussie Outback and more natural wonders than you can shake a stick at. If you're taking the plunge and heading down under, you'd be hopping mad not to get some koala-ty travel insurance.
What does travel insurance for Australia cover?
Travel insurance offers financial protection against the specific risks of Australia, as well as common travel mishaps including:
Medical emergencies. Insurance can pay for hospital stays, medication and ambulance costs while you're abroad. Comprehensive plans will also include coverage for medical evacuation in case you get severely sick or injured and need to be helicoptered to a top-notch hospital.
Lost and stolen items. If your luggage gets lost by the airline or your wallet is snatched on the way to the hotel, your insurer can reimburse you.
Flight delays and cancellations. If your flight is canceled or delayed, your insurer can pay for a new flight, as well as any last-minute changes to accommodations or lost deposits.
Compare policies from top providers
What doesn't travel insurance cover?
Travel insurance is there to help you if something goes wrong, but you're expected to have common sense and try to keep yourself safe. Exclusions vary from policy to policy, but here are some common ones:
Leaving your luggage unattended. If you leave your luggage unattended in a public place and it gets stolen, your insurance won't reimburse you.
Getting drunk. If you injure yourself or someone else while you're drunk or on drugs not prescribed by a doctor, you're on your own.
Acting recklessly. If you hurt yourself while acting recklessly, your insurer won't cover you.
Ignoring warnings. If you travel to an area that the US Department of State has issued an advisory against, you won't be covered.
Changing your mind. While your insurer will reimburse you for a canceled trip due to unforeseen circumstances, they won't reimburse you if you just decide not to go.
Travel concerns for Australia
Australia is a fairly safe country, but it still has its quirks. Travel insurance can help protect you from financial consequences, buy caution is always your best defense. Concerns to be aware of include:
Creepy crawlies. Australia is famous for its deadly animals. With tarantulas, box jellyfish and boxing kangaroos, you should be pretty careful if you're thinking of heading to the outback. Always swim between the flags, keep the emergency services number on hand and take note of where the nearest hospitals are.
The sun. The sun is also a killer down under, so pack sunscreen, especially up in the north. Remember to reapply it often

— Australia's proximity to the equator means the sun is much stronger there.

Dangerous waters.

The waters off Australia are inviting, but also dangerous for those unfamiliar with local conditions. Strong undertows may be present and you can't assume there will be any lifeguards around if you get into trouble, so check conditions with your hotel or other authorities before going in the water.
What activities should I consider getting extra coverage for?
Australia is one of the top destinations for adrenaline junkies, and if you're going to go diving, bungee jumping, surfing or white water rafting you should consider extra coverage for yourself and any equipment you bring. Keep in mind that not all basic policies will cover you if you get hurt while participating in a risky activity, so even if you aren't concerned about the cost of your equipment, check with your insurer to find out how you're covered.
Backpacking or going for a long stay? There's tailored insurance for that too, and it can offer extra medical coverage and make sure your gadgets are safely insured.
How do I make an insurance claim?
You can typically file a claim by phone or online. Here are some steps to make before take-off to ensure a smooth claim filing process if need be:
Double-check your coverage. Confirm the dates, coverage amounts, exclusions and countries that are covered in your policy. You'll also want to make sure you list any pre-existing medical conditions to have confirmation you'll be covered for them.
Document everything. Get and keep proof for any incident, accident, flight delay or medical emergency. Ask for written documentation from police, medical staff or airline staff — this kind of proof can smooth out the process of submitting a claim.
Take photos. Snap a pic of your luggage before take-off to keep a record of the items you are taking with you. If they're lost or damaged along the way, you can use the photos as proof.
Who do I contact in an emergency?
In the event of an emergency, contact:
Your insurer. Their 24/7 helpline should be clearly printed on your policy.
000. Dial 000 for police, fire and ambulance dispatch.
US embassy or consulate. If you lose your passport, get into legal trouble or if there's a countrywide emergency, contact the closest US embassy or consulate.
Bottom line
Whether you're heading down under for a heart-pounding adventure through the Australian Outback or just a week of sunbathing on the beach and decoding Aussie slang in Sydney, it's easy to see why Australia is one of the world's favorite vacation spots. Don't let the familiarity fool you into thinking it's a risk-free vacation, though — pick up a travel insurance policy to keep yourself, and your bank account, safe on the journey.
FAQs