Finder is committed to editorial independence. While we receive compensation when you click links to partners, they do not influence our opinions or reviews. Learn how we make money.
Travel insurance and epidemics
You may be reimbursed if your travel insurance company doesn't list epidemics under its exclusions.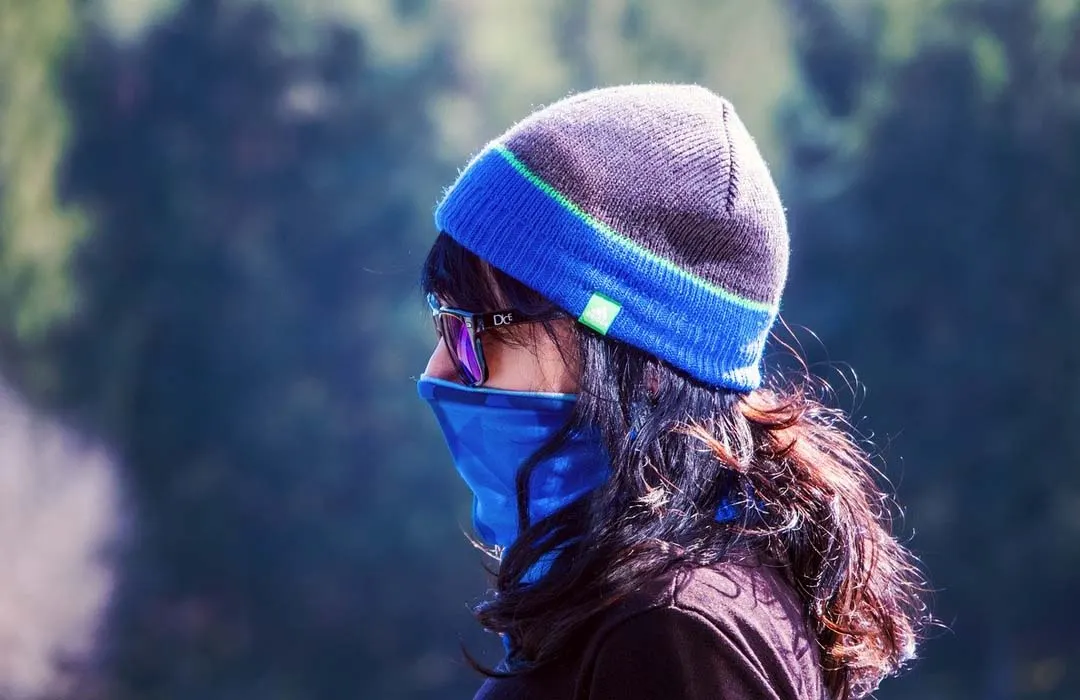 This page was last updated on April 7, 2020. We'll update this page with resources and information as new details emerge in the world's response to COVID-19.
The coronavirus has raised a lot of questions for travelers, including whether travel insurance policies cover epidemics and pandemics. It comes down to the insurer you're with, and when you purchased your policy — but be prepared to comb through your policy documents to understand your coverage.
Do travel insurance policies cover epidemics?
Epidemics are typically excluded under a policy's "named perils" — which means cancellations and evacuations aren't covered by your insurer.
Here's where it gets tricky. If your insurer doesn't list epidemics as an exclusion, that doesn't automatically mean you're covered if you travel during a global health crisis.
When unexpected emergencies or disasters — like epidemics — occur, insurers can categorize them as "known events" or "foreseen events." So, if you purchase a policy after your insurer declared a known event, you may not be protected.
But if you bought your policy before the event was predicted, your insurer might cover any medical expenses incurred on the trip.
Why you need to read the fine print of your travel insurance policy
When did the coronavirus become a "known event?"
Most insurance companies declared COVID-19 a known event between January 22 and January 24, 2o20.
What's the difference between an epidemic and pandemic?
An epidemic is the rapid spread of an infectious disease within a region or contained population, while a pandemic is the worldwide spread of a new disease, according to the World Health Organization (WHO).
While they have different scales, epidemics and pandemics are usually treated the same way by travel insurers. If your policy documents only refer to one term, you can assume the same guidelines apply to the other.
Which travel insurance companies don't exclude epidemics?
To find out how travel insurance companies handle claims arising from epidemics, we analyzed policies from 15 major insurers across the US.
We discovered most insurers don't list epidemics under their policy's exclusions — though some do exclude losses resulting from "government prohibitions." In terms of epidemics, this means that if you travel to a country against your government's advice or warnings, you may not be able to recoup any money.
For the most accurate information, read the fine print of your travel insurance policy.
Which travel insurance companies exclude epidemics?
These insurers list epidemics under their general exclusions — so you won't be covered if you travel during a global health emergency like the coronavirus.
Travel insurance company
What the policy says
COVID-19 coverage alert
Allianz
"An exclusion is something that is not covered by this insurance policy, and therefore no reimbursement would be available.

This policy does not provide coverage for any loss that results directly or indirectly from any of the following general exclusions of they affect you, a traveling companion or a family member:

5. An epidemic."

March 16
Generali Global Assistance
"We will not pay for any loss under this Policy, caused by, or resulting from:

(l) Pandemic and/or epidemic."

March 27
IMG Global
"[The] Company shall provide no benefits or reimbursements and shall have no liability or obligation for any coverage…:

(48) Any illness or injury incurred in the Destination Country as a result of epidemics, pandemics, public health emergencies, natural disasters, or other disease outbreak conditions that may affect a person's health when, prior to the Insured Person's entry into the Destination Country, any of the following were issued:

The World Health Organization had issued an Emergency Travel Advisory
The United States Centers for Disease Control & Prevention had issued a Level 3 Warning
A similar governmental agency of the Insured Person's Country of Residence had published, communicated or issued a Travel Warning, Emergency Travel Advisory or official declaration informing the public about such health issues before the Insured Person traveled to the Destination Country."

April 6
TripAssure (a TripMate partner)
"We will not pay for any loss under this Policy, caused by, or resulting from:

(k) Pandemic and/or epidemic."

February 25
Unsure what's covered? It's worth filing a claim
It doesn't cost anything to submit a claim to your insurance company. If you don't know whether your policy covers epidemics, there's no harm in making a claim.
Are there any exceptions?
Yes. If you have Cancel for Any Reason (CFAR) coverage, you might be reimbursed for your trip if you don't travel — or don't want to travel — due to an epidemic.
There are a few caveats to this coverage:
You need to opt into CFAR rider within 10 to 21 days of your initial trip deposit. It can't be added to your policy at a later stage.
It can hike up the price of your policy by up to 50%.
CFAR coverage typically reimburses travelers for 50% to 75% of their prepaid trip costs — and it's usually a mix of cash and travel credits.
It's not available to residents of New York.
Does travel insurance cover the coronavirus?
What if I'm already traveling?
Review your policy to see if it offers medical evacuation coverage. If it does, your insurer may pay for your medical care as well as safe transport out of the area affected by the epidemic.
What types of cancellations are typically covered?
The details can vary between insurers and states, but most standard travel insurance policies offer predeparture cancellation and trip interruption coverage for these reasons:
Job loss
Illness that prevents you from traveling or forces you to return home early
A death in the family
A missed flight connection
These events will be specified as covered in your policy documents.
Bottom line
Each insurer has its own guidelines around epidemics. Many travel insurance companies list epidemics under their named perils, so they won't reimburse you for canceling or changing an upcoming trip due to a health crisis.
Compare travel insurance policies that offer CFAR coverage to protect your prepaid trip costs.
More guides on Finder