Finder is committed to editorial independence. While we receive compensation when you click links to partners, they do not influence our opinions or reviews. Learn how we make money.
Travel insurance for Brazil
From the streets of Rio to the trails of Tijuca, get covered for your Brazilian adventure.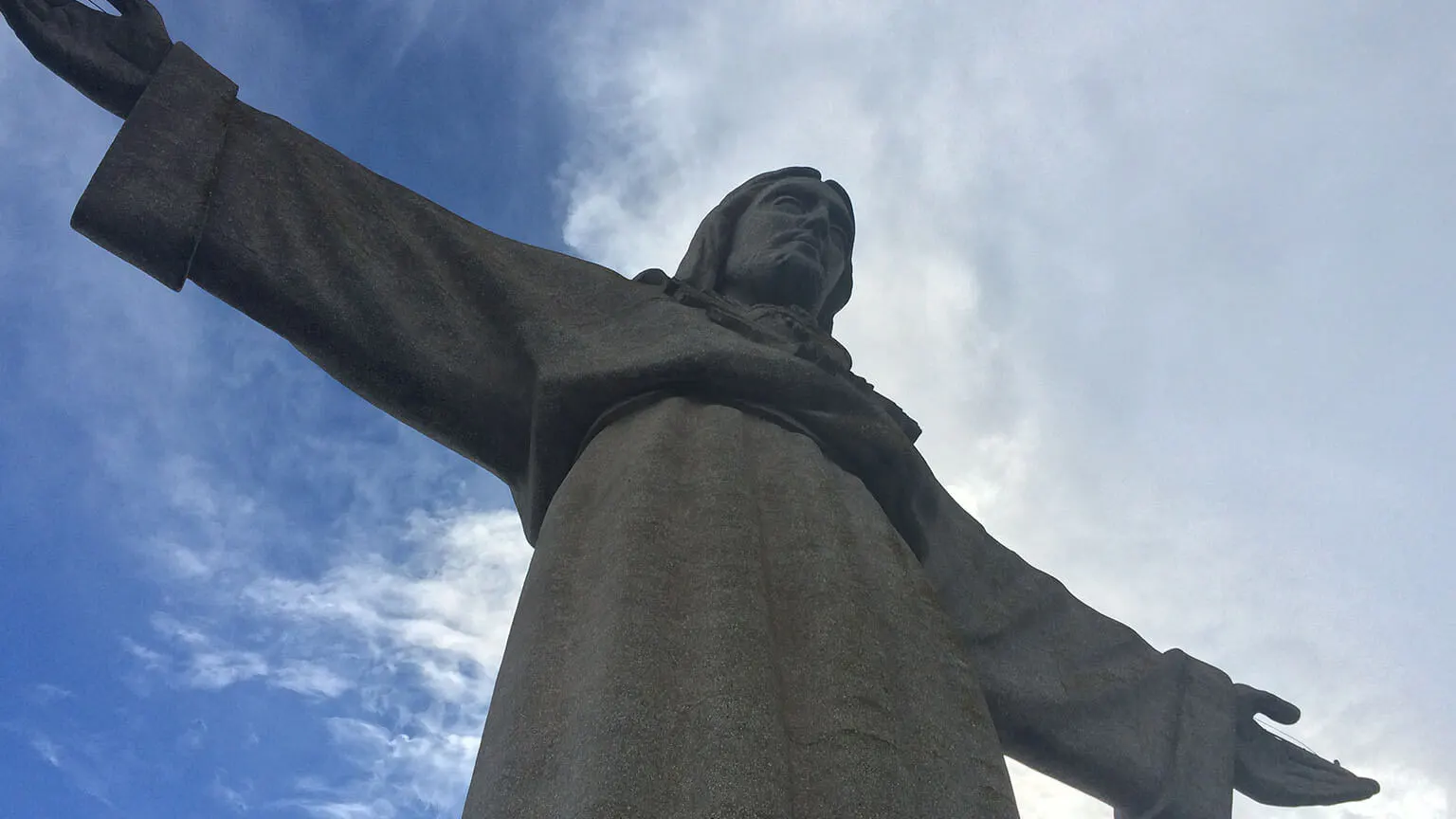 Brazil has long been a popular travel spot in South America, attracting thousands of visitors each year to take in its stunning beaches, national parks, bustling cities and vibrant culture. A comprehensive travel insurance policy will protect you — and your wallet — so you can enjoy your vacation carefree.
Compare travel insurance plans
What does travel insurance cover?
Coverage varies from policy to policy, but there are a few basic things that most policies will include:
Medical coverage. If you get sick or injured while traveling, bills can start to pile up quickly. A travel insurance policy can make sure you get the medical care you need.
Lost or stolen items. If your luggage is lost or you're the target of a pickpocket, your insurer can reimburse you.
Trip delays or cancellations. If your trip is canceled or delayed, your insurer can reimburse you for flight and accommodation changes as well as any lost deposits or cancellation fees.
What are some travel concerns I should look out for in Brazil?
Brazil is a beautiful country, but there are some specific risks you should be aware of. A comprehensive travel insurance policy can protect you from any financial ramifications, but caution is always your first line of defense:
Crime: Avoid the city slums, known as favelas, due to their risk of robbery or violent crime. Avoid wearing visibly expensive jewelry, watches or clothing where possible, and if you're attacked or robbed, do not resist. Prioritize your personal safety — possessions can be replaced.
Instability: In 2016, Brazil was rocked by political demonstrations, which can be expected to continue sporadically into the future. Demonstrations are often impromptu, and can quickly turn violent with little warning. Avoid getting involved and call your insurer if protests cause you to miss a flight or if you need to leave the country early.
Insect-borne illnesses: Brazil is a hotspot for malaria, yellow fever, the Zika virus and other mosquito-borne health issues. Travelers should take appropriate precautions against mosquitoes all year round, but particularly in the May-August and November-January wet seasons.
Infectious disease: Boil all drinking water or stick to bottled and avoid ice cubes or undercooked foods. Avoid swimming in fresh water to minimize your risk of diseases such as schistosomiasis and other parasites and seek medical attention if you have a fever or are suffering from diarrhea. Brazil has high rates of HIV, so if you have unprotected sex or are the victim of a sexual assault, seek immediate medical care.
Activities to add to your policy
Not all activities will be covered by a basic insurance policy:
Flying over Rio de Janeiro. Hang glide across the skyline, get a guided helicopter or small aircraft tour, or ride some of the many cable cars around the city. If you're planning any of these activities, check to see if you need to purchase extra coverage.
Hiking to Iguaçu Falls. One of the most consistently popular trails in Brazil is the Iguaçu Falls trek, which rewards you with a spectacular view. Check how your travel insurance policy covers hiking and be aware of any restrictions.
Boating down the Amazon. Taking a boat is one of the better ways to see the incredible Amazon jungle, but not all travel insurance policies will cover you there. Let your insurer know ahead of time if this is on your itinerary.
Touring. The diverse landscapes, tight streets and densely packed features of Brazil mean one of the best and most popular ways to see the sights is with a guided tour, whether by car, bus, boat, helicopter or on foot. If you're booking an expensive tour, make sure the limit on your cancellation coverage is enough to reimburse you for any up-front tour costs.
Wildlife adventures. Be aware of the risk of animal bites and resulting disease, and ensure you're up to date on your rabies vaccination before you travel. It's not unheard of for monkeys to steal from tourists. Make sure your policy doesn't exclude theft not committed by a human.
Back to top
What if I need medical help?
Brazil has both public and private hospitals, though the private hospitals usually offer better care and shorter wait times. Look for an insurance policy that offers upfront payment so you have access to the highest quality hospital in the area if you're injured. If you have the freedom to choose between multiple private hospitals, consider an international one for a better chance of being seen by English-speaking medical professionals.
If you're injured in a rural area or while hiking, you may need to be evacuated to a city in order to get medical attention. This can be extremely expensive, so check if it's covered on your policy if you plan to venture outside the city.
Who do I contact in an emergency?
There are three main points of contact for an overseas emergency:
The US embassy in Brazil. Embassy staff can help with missing passports, legal difficulties and other tricky issues.
Your insurer. If you have to make a claim, whether it's for medical expenses, stolen property or anything else, you should contact your insurer as soon as you are able. Most insurers have a 24/7 helpline available.
Friends and family at home. Share your travel plans with friends and family and make sure you stay in touch. If you go missing or fail to check in, they will be able to alert authorities quickly.
Common travel insurance exclusions to watch out for in Brazil
Exclusions vary slightly from policy to policy, but certain things will almost always void your coverage:
Drinking or behaving recklessly. If you act irresponsibly, are very drunk or are under the influence of drugs not prescribed by your doctor, your insurer may refuse to pay out. Be aware of this when partying in Brazil.
Improperly secured belongings. Your possessions are only covered if you've taken all appropriate steps to secure and protect them. If you leave your luggage unattended in a public place, your insurer won't pay for it.
Failing to follow advice. If you get sick or injured while traveling to an area that the US Department of State has issued an advisory against, your claim can be denied.
Additional tips for traveling to Brazil
The language spoken in Brazil is Portuguese, not Spanish.
The hand gesture of "OK" with your index finger and thumb forming a circle is very rude in Brazil.
Green and yellow are Brazilian national colors. Locals generally don't wear them together except on special occasions. If you do, it can make you stand out when you don't necessarily want to.
Bottom line
Beautiful beaches, stunning cities and world-class parties make Brazil one of the world's ultimate vacation spots. Before you pack your swimsuit and book your bungee jump, take out a travel insurance policy so you can spend your vacation knowing that you're covered.
Frequently asked questions
Back to top