Finder is committed to editorial independence. While we receive compensation when you click links to partners, they do not influence our opinions or reviews. Learn how we make money.
Travel insurance for Bolivia
Amazonian beauty awaits in Bolivia — just make sure you pack the right insurance.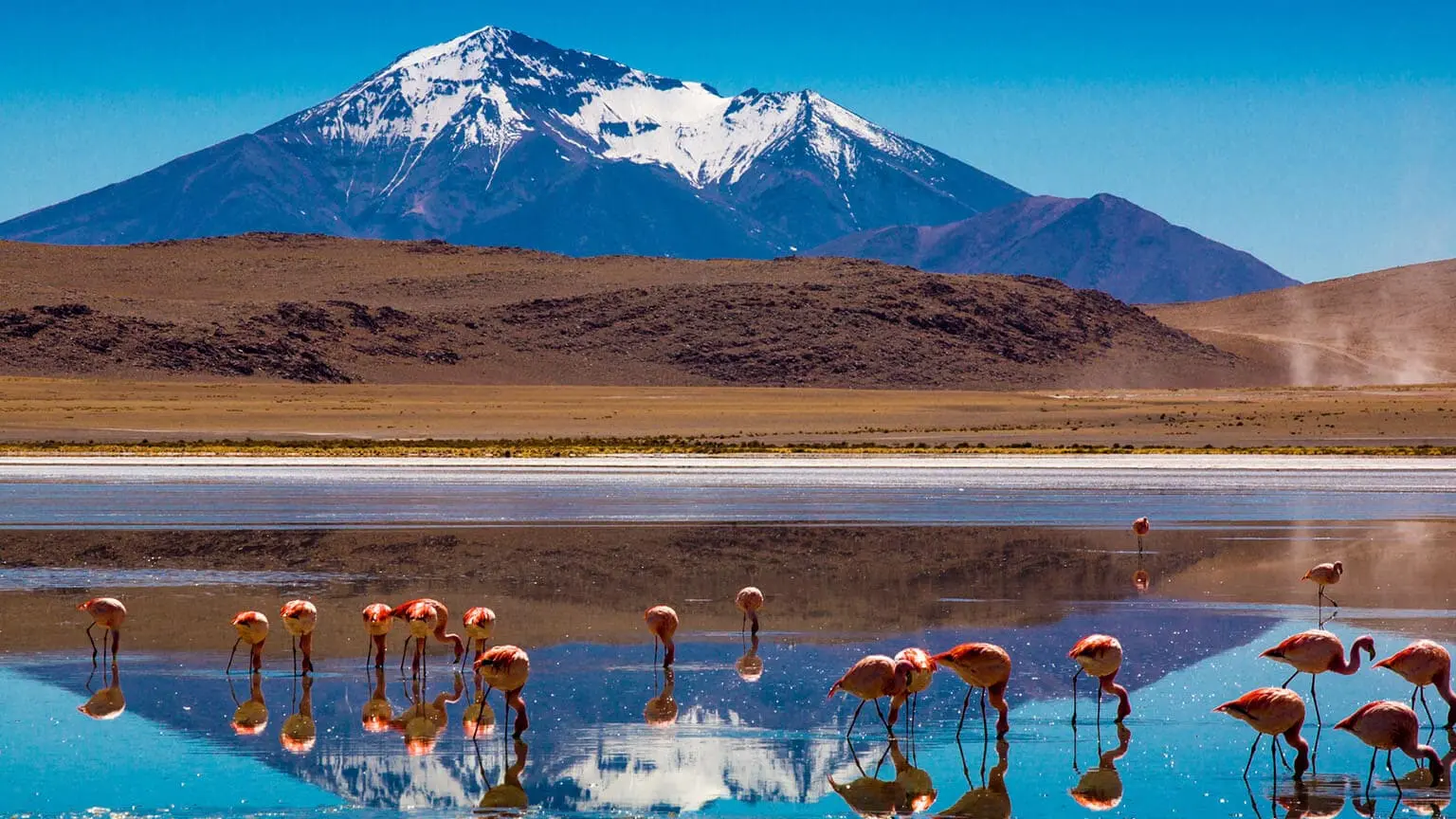 Bolivia hosts some of South America's most popular tourist attractions, including the world's largest salt lake, the oldest ruins in the Americas and diverse rain forests that dip into sections of the Amazon. Like many countries in Central and South America, there are certain risks to be aware of when traveling in Bolivia. But a comprehensive travel insurance policy can help make sure you come home safe — and that your wallet does, too.
Compare travel insurance plans
What does travel insurance cover?
While coverage varies from policy to policy, there are a few basic things that you should look for in a comprehensive travel insurance policy:
Medical coverage.

If you're injured in a foreign country, you can rack up major medical debts — or be denied care altogether if you aren't insured. A good travel insurance policy will take care of you if you get sick or injured.
Lost or stolen belongings. If your luggage is lost at the airport or your camera is stolen while you're exploring the ruins, travel insurance can reimburse you. Some policies will even pay you if your luggage is delayed.
Trip delays or cancellations. If your trip is canceled or delayed, your insurer can refund you for your flight or get you on a new one, plus cover any lost deposits or last-minute changes to your accommodations as a result of the delay.
What doesn't travel insurance cover?
Always check the fine print on your policy for any exclusions before you leave home. While exclusions vary, there are a few things that are rarely covered:
Reckless or irresponsible behavior. Claims for cliff diving off a 100-foot waterfall, leaving your luggage on the street while you shop inside or running across a busy road instead of walking to the crosswalk will likely be denied. You're expected to use common sense and behave responsibly.
Getting drunk. Claims for incidents that happened while you were drunk or on drugs not prescribed by a doctor will likely be denied.
Traveling to unsafe areas. If you travel to somewhere that the US Department of State has issued an advisory against, your claim can be denied.
What travel risks should I look out for in Bolivia?
Disease. Mosquito-borne diseases including Zika, malaria and dengue fever occur in Bolivia, as well as other food- and water-borne and infectious diseases. Stick to boiled or bottled water and see a doctor immediately if you start to feel ill.
Civil unrest. Protests and demonstrations may occur with little warning in Bolivia. While visitors are generally not the intended target of civil unrest, travelers are still advised to avoid trying to pass through protester roadblocks. Strikes can also cause severe delays, making travel potentially unpredictable.
Crime. Watch out for pickpockets and thieves in Bolivia, particularly on public transportation or at popular tourist destinations. Thieves have been known to work in teams and to utilize distractions, decoys and drugs, as well as pose as police officers. When determining whether or not an officer is legitimate, be aware that police in Bolivia require a written warrant to detain or search a suspect.
Travel hazards. Use only taxis from well-known companies, identified by the phone number prominently displayed on the vehicle's roof. If you're driving, be aware that roads and vehicles in rural areas are often poorly maintained and can lack adequate lighting and signage.
Weather events. The rainy season in Bolivia is from November to March. Flooding, landslides, road closures and essential service disruptions are more likely to occur at this time of year. Remain alert to local weather reporting and be aware that flights are frequently canceled or delayed.
Back to top
What are some riskier activities that I should get extra coverage for in Bolivia?

Mountain climbing. Bolivia has peaks that appeal to a wide variety of skill levels. If you plan to hike or climb, look for a policy with medical evacuation coverage in case you get injured while on a mountain.
Culture and nightlife. The pulsing nightlife of Bolivia's cities can bring some unique color to your trip, but it can also put your passport at risk — beware of scams where someone in a bar asks for your ID and then doesn't give it back. Consider purchasing vital document insurance if you plan to be bar hopping.
Adventure sports. If you plan to go bungee jumping, sky diving, or get your adrenaline pumping in any other way, check with your insurance company before you leave to see if you need to purchase additional coverage.
Ecotours. Some of the most diverse regions of the Amazon, including wild waterfalls and even ancient dinosaur trails, are in Bolivia. Checking them out might take you to some isolated areas, so make sure your policy covers you before you leave.

What happens if I have a medical emergency in Bolivia?
The standard of private hospitals and clinics in Bolivia's major cities is reasonable, but potentially expensive. Medical facilities in rural areas may be lacking. Hospitals and medical professionals may require payment in advance, even for emergencies. Having a travel insurance policy that pays up front is recommended if you don't have enough in your account to cover any medical costs.
Who do I contact in the event of an emergency?
Emergency services. These can vary from city to city, so get the local emergency numbers from your hotel when you check in.
Your insurer. Your insurer should have a 24/7 helpline you can call.
A US embassy. In the event of legal trouble, a lost passport, or a countrywide disaster, contact the nearest US embassy or consulate.
Bottom line
From vibrant nightlife to stunning natural wonders, a Bolivian vacation offers something for everyone. But before you pack your bags, pick up a travel insurance policy so you can relax knowing that your policy has your back for any misadventures on your Central American journey.
Frequently asked questions
Back to top