Finder is committed to editorial independence. While we receive compensation when you click links to partners, they do not influence our opinions or reviews. Learn how we make money.
Travel insurance for Belize
From diving coral reefs to climbing ancient ruins, get covered for your Belizean adventure.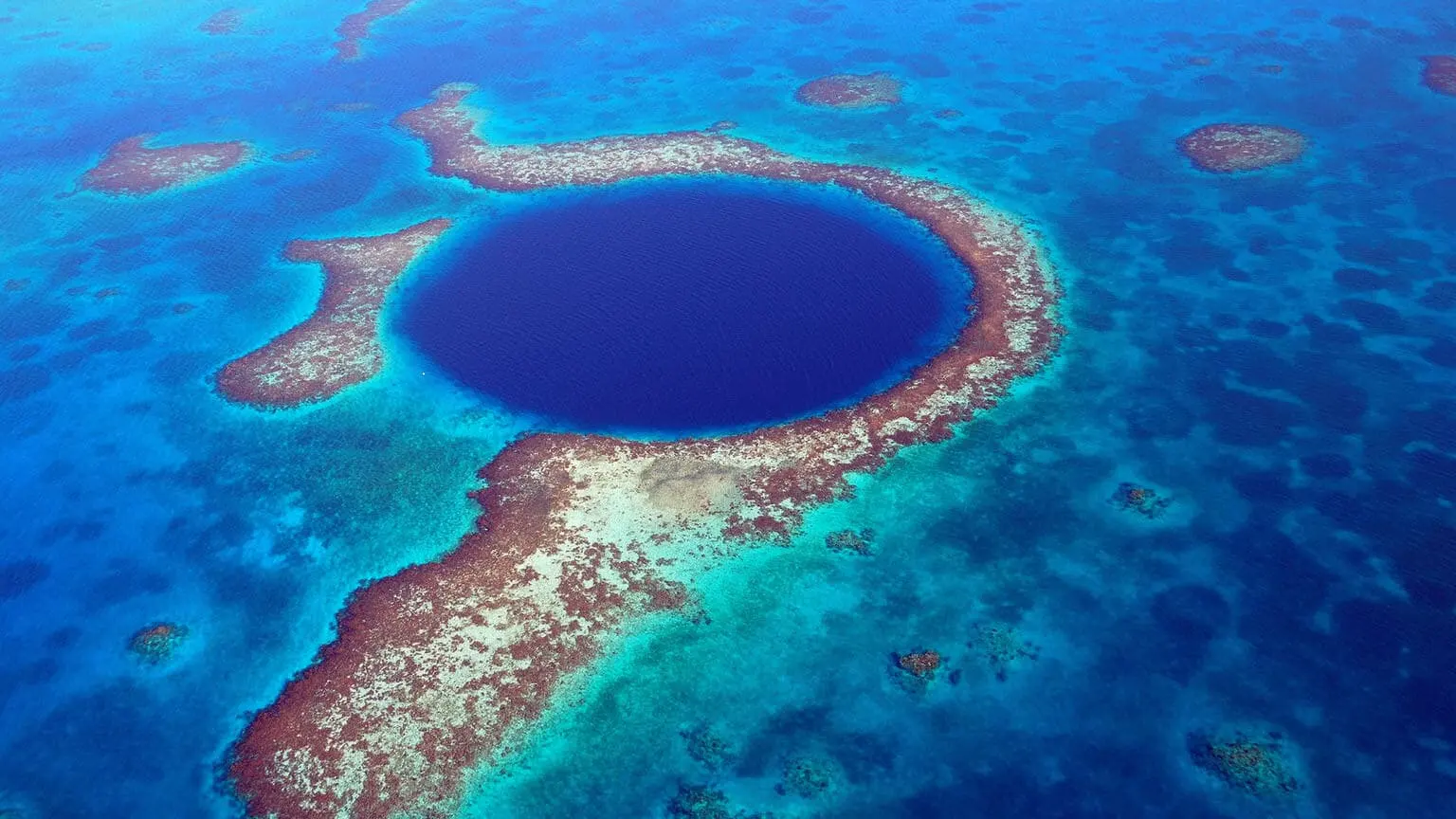 Whether you want to step outside of your comfort zone with a wild encounter or just lounge around on the beach, Belize has wide variety of stunning travel experiences. Before you pack your bags, pick up a comprehensive travel insurance policy to keep you — and your wallet — safe on your Central American adventure.
Compare travel insurance plans
What does travel insurance cover?
Travel insurance helps keep you and your wallet safe while you're traveling. While the amount of coverage you get varies from policy to policy, basic things to look for include:
Medical coverage. This is often viewed as a necessity when traveling abroad. If you get sick or in an accident while overseas, medical bills can pile up fast if you aren't insured.
Protection against canceled or delayed flights. If your trip gets canceled or your flight gets delayed, your insurer can help get you on a new flight, cover extra accommodations and reimburse you for lost deposits.
Reimbursement for lost or stolen items. If your luggage gets lost or a pickpocket manages to snatch your wallet, your insurer can reimburse you.
What doesn't travel insurance cover?
If you get too drunk and can't handle yourself, act recklessly or irresponsibly or intentionally break local laws, your insurance company could deny your claim. Other common exclusions include traveling to a country that the US Department of State has issued an advisory against or leaving your belongings unattended in a public place.
Back to top
Top travel concerns in Belize
While Belize is generally a safe country to visit, there are some things you need to watch out for. Your first line of defense is always caution, but sometimes you need a little more protection. Travel insurance can make sure a frustrating situation doesn't turn into a financially devastating one:
Crime. Both petty and violent crime are relatively common in Belize, and visitors are advised to avoid traveling alone. There's a higher risk of gang-related violence in the southern regions, while petty theft may occur around the tourist areas of San Pedro, Caye Caulker, Placencia and San Ignacio Corozal.
Weather events. Hurricane season in Belize is from June to November. This is when landslides, mudslides, flooding and essential service disruptions are more likely to occur.
Illness. While in Belize, you may be at risk of insect- and mosquito-borne diseases as well as food- and water-borne and other infectious illnesses including malaria, Zika and dengue fever.
Poor driving conditions. Poorly maintained roads and vehicles pose an ongoing hazard. Also, cyclists are common in Belize and they don't always obey traffic laws. Pay extra attention to them when driving.
Earthquakes and tsunamis. Belize experiences seismic activity and, as a coastal location, is at risk of tsunamis. Although unlikely to occur, they may happen at any time of year and with little warning.

What activities should I get extra coverage for in Belize?
Some of the most popular activities in Belize might not be covered by default travel insurance policies. If you plan to do some exploring, check with your travel insurance provider:
Adventure activities. Ziplining, abseiling, rock climbing, horseback riding and many other adventurous activities can be found in Belize. Check your policy for each one on a case-by-case basis.
Photographing the sights. If you have an expensive camera that you're bringing with you, make sure the limit on your policy is enough to replace it if it's lost, stolen or damaged.
Visiting Mayan ruins. Belize is home to some of the oldest and most archaeologically and historically significant Mayan ruins on the planet. The ruins at Caracol, Lamanai and many other places are well worth a visit, but may not be covered on your policy. Check with your insurer.
Diving and water sports. Belize's marine parks make for spectacular scuba diving spots, while snorkeling and other water sports are also popular. These aren't usually covered by basic insurance policies.
What happens if I have a medical emergency in Belize?
Belize has a handful of major hospitals and many smaller clinics around the country. Both cost and quality of treatment may vary widely by location. High-end facilities that cater to wealthy retirees and expats often have effective but costly treatments available. Smaller clinics may be short on supplies or may not have the equipment needed to deal with certain medical cases. There can be a drastic difference between public and private healthcare facilities in Belize.
To access private hospitals in Belize, you'll either need to pay the costs yourself and claim it back later, or find a travel insurance policy that pays medical costs up front.
Certain emergencies may require you to be airlifted or evacuated. The cost of this can easily run into the tens of thousands of dollars. Look for medical evacuation and repatriation on your travel insurance policy.
Who do I contact if something goes wrong?
If something does happen, there are two important points of contact to be aware of:
Your insurer. Your insurer should have a 24/7 helpline to call. If you have to make a claim, including for medical emergencies, call your insurer as soon as it is reasonable and safe to do so.
A US embassy or consulate. If you lose your passport, get into trouble or if there's a countrywide emergency, contact the nearest US embassy or consulate.
Bottom line
Explore some of the oldest and most significant ancient Mayan ruins ever discovered, take in natural scenery and visit unique animals in wildlife sanctuaries as you explore Belize. But before you hop on a plane to begin your adventure, pick up a travel insurance policy so you can relax and know that you're protected.
Frequently asked questions
Back to top