Finder is committed to editorial independence. While we receive compensation when you click links to partners, they do not influence our content.
When should you teach your children about credit reports?
Kids need to have a good understanding of their finances, including their credit score and report. But when's the right time to educate them?
Editor's choice: Experian Credit Report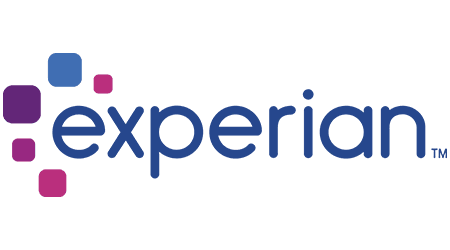 Free FICO Score
Credit alerts and monitoring
Report & score updated every 30 days
Go to Experian
There are many financial lessons you need to teach your children — the value of a dollar, the importance of saving — but one that's often left by the wayside is the existence of their credit reports.
A credit report is an important part of your financial footprint and it has a huge effect on your ability to access credit. This is especially true if you aren't a responsible borrower when you're young. But how young is too young to teach your kids about credit?
When should I start teaching my children about financial literacy?
As a parent, you want your children to avoid money mistakes and handle their finances responsibly. By teaching them about how important and delicate credit is, you're preparing them for adulthood — don't forget that they'll learn a whole lot by watching how you manage your money.
Young kids
Depending on how young your child is, it may be a little too early to bring out your credit report and explain how it works. However, it's never too early to explain the importance of properly managing money.
If they receive pocket cash, you can use this allowance to demonstrate how an income can be saved. If they ask to borrow money, you have the opportunity to explain how interest works. Teaching these money lessons early will pay off later.
Teenagers
You have several windows to show how important credit reports are during your kids' teenage years.
Cell phones. You can explain that this is a credit contract and if the bill is paid late it can affect your credit history.
Banking. Having a checking account linked to a debit card can teach teens the difference between debit and credit cards.
Credit cards. You can show them credit card bills to explain how minimum payments and credit card limits work. This will prepare them to properly manage their own credit, plus teach them how payments affect credit reports.
Did you know?
You can make your teen an authorized user on your account to let them get first hand experience using a credit card. When giving them access to a credit card as an authorized user, they have the same spending ability as the account holder. This will teach them how to manage a credit card, plus, the on time payments you make will be reflected on their credit history.
Keep in mind that you're responsible for any debt on your account even if it was your kid who did the spending.
Young adults
This is the age that your children will start applying for their own credit cards and personal loans. Once they're young adults, it's important they have an understanding of how different financial products work and what effect it'll have on their credit reports.
What you should know about credit reports
11 credit lessons your kids need to learn
No matter what age your kids are, they should have a good understanding of each of the following.
How to build up their credit history. Not everyone over the age of 18 automatically has a credit report. Some people remain "credit invisible" for some time in their adulthood. However, when it comes to buying a home or accessing any type of credit — car loans, personal loans or in-store finance — it's important to have a healthy credit history. This can be done by getting a low limit credit card and paying down the balance each month.
Establish credit early. The length of your credit history is one of the factors that goes into calculating your credit score, so the younger you start to build credit the better.
Keep a healthy payment history. Late or missed payments can linger on your credit report for up to two years, so it's important to pay bills on time and in full to avoid having black marks drag your credit score down.
Credit comes with interest and fees. It's not crazy to think that a kid wouldn't know this — how would they? Informing them about how interest and annual fees work will prevent them from being hit by extra costs by surprise — don't forget to tell them about 0% APR promotional cards.
It's not their money. The ease of swiping a credit card can get people into financial trouble. Your children need to know that every time they swipe, they're borrowing money from the creditor that has to be paid back — typically with interest.
A understanding of "good credit" and "bad credit". There's a difference between good credit and bad credit. Make sure they know that any credit contract they enter into comes with responsibility. Point out that late payments or debt defaults can affect their ability to get approved for credit for up to seven years. Good credit listings are created by making payments on time and will help them keep a clean credit report with a higher credit score.
How different credit products work. Having an understanding of the different credit products, such as personal loans, car loans, credit cards and store finance deals will help them make more responsible decisions that will positively impact their credit report.
Don't apply for too much credit at once. Credit inquiries land on your credit report and too many applications at once could lead to a drop in your credit score. It also may signal to lenders that you're desperate for credit.
How to request a credit report. Explain how they can order a free credit report once a year. Credit reports can also be ordered for free if they've been recently been rejected for credit. Otherwise, they can pay a fee to view their credit report.
Why they should monitor their credit report and score. Some people think that if they pay bills on time, they don't need to check their credit report — this is a mistake. By reviewing your kid's credit report from the major credit bureaus, they can scan the report for errors or any fraudulent activity — you can also freeze your kid's credit to ensure it isn't compromised.
Why credit scores matter. Credit scores range from 300-850 and good scores start at 680, while excellent scores begin at 720. Those three magical numbers directly impact credit approval chances, interest rates and much more.
What you should know about the three major credit reporting agencies
Why you need to teach the value of a credit report to children
Your credit report affects your ability to access finance. If you have any negative listings, such as defaults, late payments or multiple credit inquiries, you may not be approved for credit or you'll be approved for products with higher interest rates and fees.
This is why it's important to make your children aware of the importance of keeping a clean credit report. Here are some points to touch on when teaching your kids about credit reports:
How long information stays on your credit report. Explain how long negative listings remain on a credit report (up to 10 years for bankruptcies) to show how bad credit can affect their lives — seven years in the case of other listings. That's a long time to not be able to access to loans and credit cards.
Shopping around for credit. Every time you apply for credit, it will be listed on your credit report. It's important that your kids understand this. Shopping around for a deal is important, but applying with multiple lenders in a short period of time will damage your credit report.
Why the age of your credit report matters. The longer you've been a good borrower, the less of a risk you'll appear to be on your credit report. If your child is in their early twenties and doesn't have a credit report, this won't matter as much to lenders, but if they're reaching their mid- to late-twenties and are still "credit-invisible" it may be worth learning how to build credit. This will make it easier to apply for a home loan, personal loan or any other type of credit when they need to.
Bottom line
Teaching your children about credit will empower them to make smart decisions and use their credit wisely. By being in the know that mistakes can negatively impact their creditworthiness, they'll be less likely to rely on their credit card and spend frivolously.
Doling out these lessons about credit throughout childhood will give your kids the tools to build a healthy credit report with a strong credit score.
More guides on Finder