Finder is committed to editorial independence. While we receive compensation when you click links to partners, they do not influence our content.
8 sites like eBay
Compare online marketplaces that sell almost everything.
From the way sellers can list their items to the unique bidding system, eBay is a very different kind of online marketplace. If you're looking for another way to get the things you need online, try these other sites that sell almost everything.
Amazon
A wide selection like eBay, with competitive prices.
Amazon Marketplace offers merchandise from third-party sellers, which — much like eBay — includes price markdowns on popular brands. Also, explore Amazon Launchpad, featuring a selection of products from small businesses that includes electronics, beauty and health. Unlike eBay, prices are fixed and you can't haggle.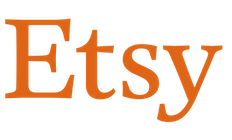 Etsy
Designed to be like your local neighborhood market, but online.
Like eBay, Etsy is a large seller-driven marketplace, but its focus is on unique handcrafted goods. You won't find big name brands here, but you'll definitely discover something one-of-a-kind. Plus, similar to eBay, you may hunt down rare vintage items you wouldn't find elsewhere.
Newegg
A marketplace for tech lovers.
Newegg is one of the biggest online technology marketplaces and has thousands of electronics items — perfect for when you can't find the right tech on eBay. Shop for refurbished phones, computers and more at a discounted price.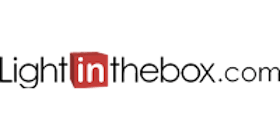 LightInTheBox
Check here for ultra-low discounted prices.
Much like eBay, LightInTheBox specializes in selling apparel, gadgets, accessories, home and garden. Unlike eBay, you won't find a ton of designer apparel at discounted prices. Also, everything ships from China, making returns difficult.
ASOS
Shopping for secondhand and vintage clothing made easy.
ASOS Marketplace is basically eBay for clothing, shoes and accessories. Similar to eBay's auction model, stores can opt to provide a "Make an offer" option — so if you think the price is a little too high, you can suggest a more affordable price to nab that find for less.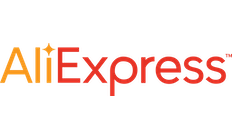 AliExpress
This Chinese-based business offers a wide range of products for low prices.
With thousands of brands from around the world, AliExpress has a selection that rivals eBay's, as well as rock-bottom prices. Price tags are fixed, though, so if you're looking for a site that allows you to bargain, you'll want to look elsewhere.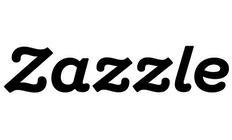 Zazzle
Designers set their own prices on this online marketplace.
This innovative company provides designers a marketplace to sell their products online. You know you're getting a one-of-a-kind item at Zazzle and — unlike eBay — you can shop by specific needs, like weddings, baby showers, COVID-19 products and more.
ThredUp
Find gently used clothing at a discount.
ThredUp is all about secondhand clothing. Shop coats, handbags, shoes and much more — all for discounted prices. Like eBay, you can score deals on designer brands that have been gently used, including Vince, Gucci and Burberry.
Which websites have auctions like eBay?
ASOS Marketplace offers auctions like eBay does. Find fashion from boutiques and independent labels that you can "make an offer" on to set your own price — or can purchase the item at the advertised price.
Which alternative websites like eBay offer free shipping?
While some items may come along with free shipping from eBay, this depends on the seller. If you want guaranteed free shipping, try these online marketplaces:
Alternative sites like eBay for business
If you're having trouble selling items on eBay, then Poshmark, Etsy and Newegg are all solid alternatives. Packed with helpful marketing tools — from virtual shopping parties to affiliate partnerships — you'll get plenty of help with offloading your goods.
Poshmark. Sell your used items with limited fuss. There are plenty of ways to market your products, from Posh Parties to free shipping promotions. Plus, Poshmark sends you a pre-paid shipping label to streamline the mailing process.
Etsy. Turn your hobby into a business. Etsy makes it straightforward to sell handmade items, like jewelry, clothing or blankets. It's free to set up a shop, and from there, you'll pay a $0.20 listing fee and a 5% transaction fee.
Newegg. If you're looking to make some cash on your used computer products or electronics, Newegg is the spot for you. Choose from three selling tiers — Free, Professional and Enterprise — and discover plenty of marketing tools, from Google shopping spotlight to promotional emails.
Additional Resources for Marketplace Selling
Lookingfor more tips on selling your used goods and making some extra cash? Check out our guides below.
---
Today's deals and coupons
It looks like we don't have any coupons at the moment.
More guides on Finder