Send money to India
Learn how to send money to India with an international money transfer service.
Finder Singapore helps you compare different providers, making money transfers to India simple and affordable. The table below lists some of the best services you can use to send money to India. Sort through different services using the table headings and click 'More' to read a review of the product, or 'Go to Site' when you're ready to transfer money.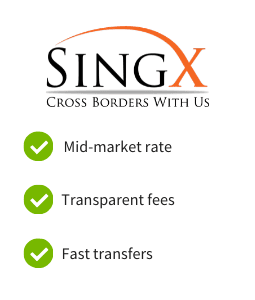 Send money to India with SingX
Pay no fees on your first two transfers, up to S$3000. SingX offers the real exchange rate every time you make a transfer and is based locally in Singapore.
Send money in 16+ currencies
Most transfers take 1 business day
Regulated by the Monetary Authority of Singapore (MAS)
Compare easy money transfer options to India below
Disclaimer: Exchange rates change often. Confirm the total cost with the provider before transferring money.
How to transfer money from Singapore to India with an international money transfer service
The steps required to transfer money online is typically similar regardless whether you're using the services of a bank or dedicated money transfer provider. Most providers will require you to first initiate a money transfer on their website and then fund the transfer via your Singapore bank account.
To make a transfer to India directly from your bank account, you'll need to:
Log on to the Internet banking platform of your bank

Ensure that you have your recipient's full name and residential address (unfortunately PO boxes are not accepted)

You will need your recipient's IBAN or bank account number. Or their SWIFT code or BIC Code, alternatively the full bank address

Log into your money transfer account and initiate a transfer

Select the country you're transferring to as "India"

Enter the details you've collected of the person you are sending money to

Select the transfer amount and set the currency as "INR"

Confirm your transfer
To make a transfer to a money transfer service provider, you'll need to:
Log on to the Internet banking platform of your bank
Select the option to transfer funds to another bank account via FAST Clearing.
Enter the provider's bank account details and amount to transfer
Confirm

your transfer
Click to take a closer look at the providers who support the INR
Remit2India
Remit
State Bank of India
Money2India
MoneyGram
DBS
OCBC
Banks vs money transfer companies
Aryan sends money to India
Aryan owns a small clothing store in Chennai, India. Over the last few years, he has seen a growing interest in Indian made clothes overseas, especially in Singapore. He is now considering expanding his small business to Singapore, and have his wife export the products to him.

While looking into the visa and business licensing requirements for this venture, he decides to also look at ways that he can send his profits back home to his wife. He first checks the difference between using a bank and using a money transfer service. Consider the example below:
| | Bank | Money transfer service |
| --- | --- | --- |
| Transfer amount | SGD$1,000 | SGD$1,000 |
| Exchange rate | 1 SGD = 49.7562 INR | 1 SGD = 50.13968 INR |
| Transfer fee | SGD$25 per transaction | SGD$5.47 per transaction |
| Amount received (in Indian Rupee) | 49,756.19 INR | 50,139.68 INR |
| Transfer time | 3-5 business days | 1-4 business days |
| Difference of | | +383.49 INR |
Rates correct as of 10 May 2018.

Conclusion: Aryan's wife would receive 383.49 more Rupees if Aryan uses the money transfer service instead of the bank. Aryan will also save SGD$19.53 in fees on his end this way.
How do I send money to India from Singapore?
With the large Indian population in Singapore and the amount of trade between the two countries, you will find a number of providers and methods available when you need to make a money transfer.
Banks
DBS Overseas Funds Transfer. One of Singapore's most prominent banks, you can send money via the digibank app, or iBanking, or at any DBS branches to India conveniently and at competitive rates. Currently, DBS Remit provides same-day transfers to India for no fees.
Non-banks
Money transfer services. You can send money to India using a range of dedicated money transfer services. Many of these services such as InstaReM and Boss Mobile Money offer competitive rates, quick transfer times and a range of extra services, such as limit orders and forward contracts. You can compare these services above.
PayPal. You could set up two valid PayPal accounts to transfer money back and forth. A credit is needed to add money to your account, which you can then transfer to the second one. There is a fee per transfer for this service, and there may be restrictions on the amount of money that can be sent.
Send a cheque in international currencies such as Euros or US dollars. When sending money to India from overseas countries you should ensure that the cheque is in recognised international currency, but this is one the slowest ways to send money. You should also provide solid proof to the bank you are sending from and the reason as to why you are sending the money to India such as a legal document demanding you to send the money to India. After providing the legal document, you need to provide the bank account details of the person you are sending the money to and the amount in your preferred international currency that you want to send.
How to compare your options when transferring money to India
When comparing services, look for the following features and rates to find the one that best meets your needs, and that offers the most value:
Competitive exchange rates. While official rates are set, financial institutions have the right to make adjustments in their FX spread to cover their costs. How much of an adjustment is made will make a difference in the amount received. While 383.49 Rupees may not seem like much, once you start multiplying that by the number of times a month Aryan (above) will be sending money home, it becomes a significant sum.
Little to no fees. The bank charges a standard fee on all transfers regardless of the amount. To compare money transfer options you will need to inquire about different cash amounts to see how much the fee is going to be.
A range of transfer methods. Depending on your circumstances, you may prefer a bank account to bank account transfer rather than a cash pickup.
Fast transfer times. There can be a considerable difference between the transfer times with banks and money transfer providers. For regularly scheduled payments the bank is an option, but when your recipient is facing an emergency, you will have to use a transfer service company.
Suitable transfer amounts. Some services will have a minimum and maximum dollar amount that can be sent with each transaction. Ensure that your transaction fits into the limits of any service you plan to use.
Reliable customer service. When transferring money frequently, you will want the peace of mind in knowing that there is an agent you can be connected with immediately if there is a problem with the pick-up.
Emergency cash transfers in India
A Singaporean travelling to India can also take advantage of money transfers services in the event of an emergency.
Transfer service company.
If you have money sent to you through a money transfer service you will first need to make sure that they offer a cash pick-up option, such as MoneyGram or Western Union. You will need to present your photo ID to pick-up the money.
Travel insurance.
It is advised that you purchase a travel insurance policy when leaving Singapore for a holiday or business. Some of these policies have procedures in place to get cash to you if your wallet is lost or stolen. Make sure that you do obtain a police report under those circumstances for use when filing your claim.
Credit card insurance.
Major credit card providers also offer travel insurance as part of their plan. If you contact your credit card company using their emergency phone line, they will make arrangements to have cash sent to you while waiting for a replacement card.
Cash pickup locations in India
Below you will find listed a number of cash pickup agents in India where you could go to receive your money sent from Singapore. These companies will ask for your photo ID as well as a reference number and the name of the sender.
Western Union
Chennai Bank of Baroda No 15 Swami Koil Street Mangadu

Mangadu Chennai, Tamil Nadu 602 101
+91-431-2618357
Open Monday through Saturday 9am to 7pm; Sunday closed.
Canara Bank Niot Campus Narayanapuram Pallikarani Kancheepuram

Chennai, Tamil Nadu 601301
+91-442-2462168

Open seven days a week from 9am to 7pm.
Delhi – Arora Business Centre 58 Shop in House No. 158G F Village Moti Bagh li

New Delhi, Delhi 110021
+91-11-24122772
Open seven days a week from 7am to 9pm.
MoneyGram
Chennai Indian Bank #52 Madras-Bombay Trunk Road

Burakayalakota, 517351
08582251235
Open Monday through Friday 10am to 3:30pm and Saturday 10am to 12:30pm; Sunday closed.
IDBI Bank #441-Atreyapuram A14-20 Sandeep Building

Atreyapuram, 533235

08855272181

Open seven days a week from 10am to 4pm.
Delhi State Bank of Hyderabad

Plot No. 74 Chachi Building Satnam Road New Delhi, 110051
23321699
Monday through Friday 10:30am to 4pm and Saturday 10:3 am to 1pm. Sunday closed.
PNB #184600 New Delhi Connaught Plot No. N#46 Connaught Place

New Delhi, 110001
01123356040
Open Monday through Friday 10am to 6pm and Saturday 10am to 1:45pm.
Tips for picking up cash in India
If you do have plans on visiting India, be advised that the Ministry of Foreign Affairs (MFA) recommends that Singaporeans take the necessary precautions and exercise personal responsibility at all times when travelling to India. If you need to go to an agent to pick up cash make sure that you don't travel alone and that you are riding with a reputable cab company. Return straight back to your hotel and secure the cash before heading back out for sightseeing.
How to pick up a money transfer in India
If you decide that the bank option is the best for your situation, you will need to set up a bank account in Singapore. If you like the money transfer option, you will need to keep the following in mind:
Identification. Cash transfer agents are careful when distributing money. The recipient will have to present photo ID, where the name is an exact match for the name on the transfer order.
Tracking code. A tracking code will be on the paperwork when placing the transfer order. The recipient will have to present that same number to the agent.
Amount sent. The agent will ask the recipient how much was sent. As the sender, you will need to contact the recipient after the money has been sent and let them know the tracking code and the amount sent.
Address. When placing the transfer order, you may be asked to provide the city where the money will be picked up.
Once the transaction has been completed, you should hold on to the paperwork at least until you have confirmed your recipient was able to pick up the cash. You will need this receipt as verification for your transaction if the money was not sent.
With the large amount of monetary transactions being conducted between Singapore and India daily, there will be a number of choices for transfer service companies and banks. Compare the options you find to make sure that your Singapore dollar is getting you the maximum amount of rupees possible.
A background: Singapore and India
This large population creates a need to have secure methods of sending money to India. Not only for personal reasons, but the amount of trade between the two nations necessitates this as well. The Ministry of Foreign Affairs (MFA) recognises that the growth of trade between Singapore and India has been remarkable over the last decade, accounting for 22.13% of our overall trade with ASEAN in 2014-15. According to the Federation of Indian Export Organizations (FIEO), Bilateral trade between India and Singapore can achieve the target of $25 billion by 2019-20.
You may be interested in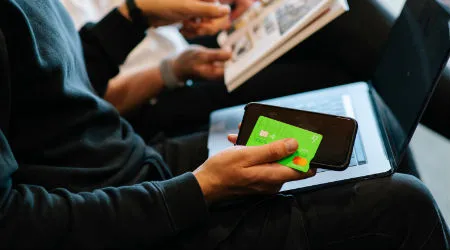 The Transferwise Borderless Account could suit Singaporean spenders who want to avoid exchange rate risk. Read more…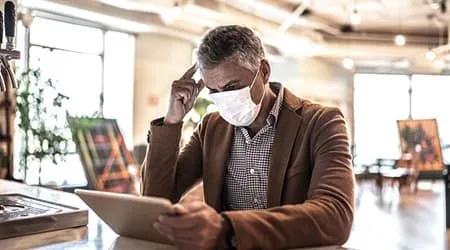 Learn about how COVID-19 may affect the ways you transfer cash around the world. Read more…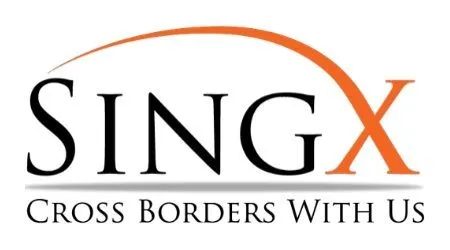 If you're looking to save some cash the next time you send money overseas, check out our up-to-date SingX promo codes. Read more…