Finder is committed to editorial independence. While we receive compensation when you click links to partners, they do not influence our opinions or reviews. Learn how we make money.
Medical Loan Finder
Tackle the bill from an emergency or an expensive treatment with funding from a lender.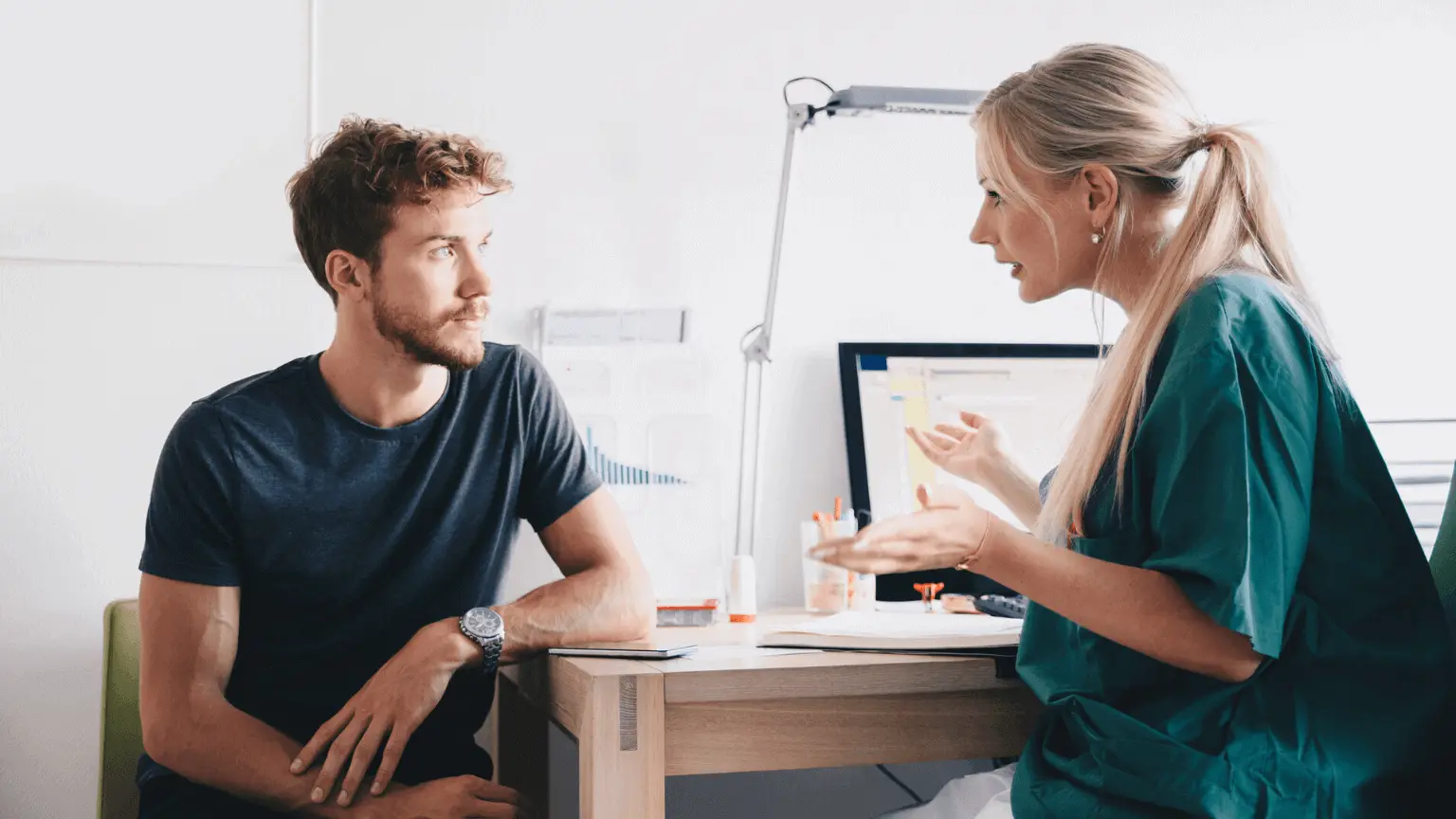 Medical expenses can put a significant strain on your finances. According to the Bureau of Labor Statistics, Americans spent over $100 billion in 2016 on medical expenses alone. And according to the Kaiser Foundation, almost 30% of people report that they have trouble paying medical bills. A medical loan can help you cover bills from doctors, hospitals, or anything medical-related.
4 best medical loan providers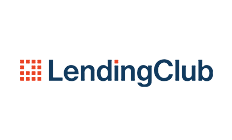 Finder Rating: 3.6 / 5
★★★★★
Check my rate
at LendingClub personal loans's secure site
Best for fair credit: LendingClub personal loans
LendingClub is a peer-to-peer lending platform that allows you to borrow up to $40,000 to cover a medical procedure. And you only need fair credit to qualify. It works directly with medical providers to give financing to patients, though you'll need to visit a provider that already works with LendingClub to take advantage of its program.
Less strict eligibility requirements
Quick turnaround time
Coapplicants welcome
High Trustpilot rating
High origination fee of 1% to 6%
High maximum APR of 35.89%
| | |
| --- | --- |
| Loan Amount | $1,000 – $40,000 |
| APR | 10.68% to 35.89% |
| Interest Rate Type | Fixed |
| Min. Credit Score | 640 |
| Min term | 36 months |
| Max term | 60 months |
| Turnaround Time | As little as 4 days |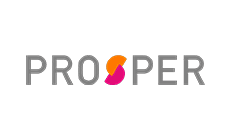 Finder Rating: 3.42 / 5
★★★★★
Check my rate
at Prosper personal loans's secure site
Best for high debt-to-income ratios: Prosper personal loans
Prosper offers up to $40,000 in personal loans that can be used to pay for common medical expenses. It also offers financing directly through healthcare providers, but these are limited to four categories: bariatric surgery, cosmetic surgery, dentistry and fertility treatments.
Accepts DTI rates of up to 50%
Fair credit OK
No hard credit check for preapproval
High maximum APR of 35.99%
Origination fee starts at 2.41% to 5%
Turnaround may be up to 5 business days
You must have at least three open credit accounts to qualify
| | |
| --- | --- |
| Loan Amount | $2,000 – $40,000 |
| APR | 7.95% to 35.99% |
| Interest Rate Type | Fixed |
| Min. Credit Score | 640 |
| Min term | 36 months |
| Max term | 60 months |
| Turnaround Time | Up to five business days |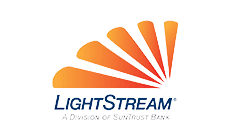 Finder Rating: 4.83 / 5
★★★★★
Check my rate
at LightStream personal loans's secure site
Best for competitive rates: LightStream personal loans
Lightstream is backed by SunTrust, now Truist, and offers some of the most competitive rates out there with specific loans designed to finance medical procedures. And even if you receive an offer with a lower APR, its Rate Beat Program will deduct 0.1% off your APR. Just be prepared for a hit to your credit when you apply — there's no preapproval process available.
Rate Beat Program
0.5% APR autopay discount
Large loans up to $100,000
No preapproval process
Good to excellent credit required
| | |
| --- | --- |
| Loan Amount | $5,000 – $100,000 |
| APR | Varies |
| Interest Rate Type | Fixed |
| Min. Credit Score | 670 |
| Min term | 24 months |
| Max term | 84 months |
| Turnaround Time | Varies |
Disclaimer
All loans are subject to credit approval by LightStream.

Truist Bank is an Equal Housing Lender. © 2020 Truist Financial Corporation. SunTrust, Truist, LightStream, the LightStream logo, and the SunTrust logo are service marks of Truist Financial Corporation. All other trademarks are the property of their respective owners. Lending services provided by Truist Bank.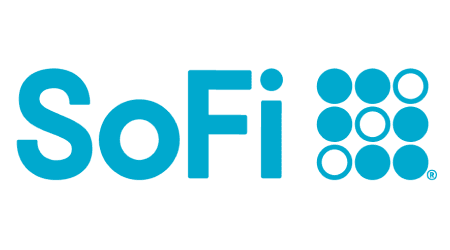 Finder Rating: 4.3 / 5
★★★★★
Check my rate
at SoFi personal loans's secure site
Best for expensive medical procedures: SoFi personal loans
SoFi is more than a lender: It offers networking events, career training and more perks to borrowers. Combined with low maximum rates, it can be a good choice if you're looking to pay for an expensive medical procedure or consolidate medical debt. But you'll need a credit score of at least 680 to qualify.
Competitive APRs from 5.99% to 18.82%
Loans up to $100,000
No fees — not even late fees
Career training and networking events available
Optional banking system
Loans start at $5,000
Good to excellent credit required
| | |
| --- | --- |
| Loan Amount | $5,000 – $100,000 |
| APR | 5.99% to 18.28% |
| Interest Rate Type | Fixed |
| Min. Credit Score | 680 |
| Min term | 24 months |
| Max term | 84 months |
| Turnaround Time | Up to 30 days |
Disclaimer
Fixed rates from 5.99% APR to 18.28% APR (with AutoPay). SoFi rate ranges are current as of October 5, 2020 and are subject to change without notice. Not all rates and amounts available in all states. See Personal Loan eligibility details. Not all applicants qualify for the lowest rate. If approved for a loan, to qualify for the lowest rate, you must have a responsible financial history and meet other conditions. Your actual rate will be within the range of rates listed above and will depend on a variety of factors, including evaluation of your credit worthiness, income, and other factors. See APR examples and terms. The SoFi 0.25% AutoPay interest rate reduction requires you to agree to make monthly principal and interest payments by an automatic monthly deduction from a savings or checking account. The benefit will discontinue and be lost for periods in which you do not pay by automatic deduction from a savings or checking account.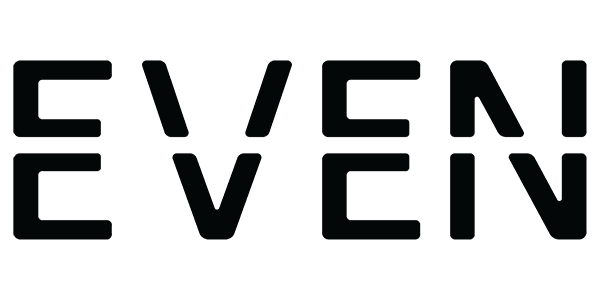 Finder Rating: 4.25 / 5
★★★★★
Check my rate
at Even Financial personal loans's secure site
Best for comparing offers: Even Financial personal loans
Even Financial is a comparison service, which makes it a good choice if you're not sure where to start looking for a personal loan. You can fill out one online form to potentially get offers from multiple lenders — including SoFi.
Long loan terms available
High borrowing amounts
Low starting rates
Bad credit OK
Limited to providers in its network
High maximum APR of 35.99%
Poor customer ratings
Personalized offers aren't guaranteed
Might receive marketing offers by email, mail or phone
| | |
| --- | --- |
| Loan Amount | $1,000 – $100,000 |
| APR | 4.99% to 35.99% |
| Interest Rate Type | Fixed |
| Min. Credit Score | 550 |
| Min term | 24 months |
| Max term | 84 months |
| Turnaround Time | Varies |
How did we choose these lenders?
Our primary focus was to make sure most borrowers qualified, so we chose options that accept people with fair credit and a higher debt-to-income ratio. We then looked at each lender's maximum loan amount, interest rate, fees and perks to find the best options to pay for a medical expense or consolidate medical debt.
How much does a medical loan cost?
Use our calculator below to find out how much a medical loan will cost you.
Medical loan calculator
See how much you'll pay
Your loan
Loan amount
Loan terms (in years)
Interest rate
Based on your loan terms...
You can expect to pay back $ per month
This breaks down to...
$ in
principal
and
$ in
interest
charged
Compare medical loans now
Options for low-cost or free medical care
These won't cover the medical bills that have already come due, but they can help make a dent in future expenses. Many are free of charge, available to people without insurance or both.
Community health centers. No matter your insurance coverage and income, you won't be turned away from a community health center. These operate on a sliding pay scale so you won't be charged more than you can reasonably afford.
Nurse practitioners. Seeing a nurse practitioner can cut the cost of a doctor visit. And they're often qualified to perform many of the services done by your general practitioner so you won't miss out on the care you need.
Medical bill advocates. Negotiating with your provider and insurance company is hard enough when you're well, but if you suffer from chronic illness or don't want to jump through hoops, hiring a medical bill advocate may increase your chances of lowering your payment or convincing your insurance company to shell out for a procedure.
Health fairs. Many counties and cities run health fairs semiregularly to treat people who may not have access to medical care. Often, you can receive an overall wellness checkup with some even providing basic dental services — and during flu season, you may be able to snag a cheap shot.
National Association of Free & Charitable Clinics (NAFC). Formed to help the working poor, underinsured and uninsured find low-cost alternatives to health care, the NAFC has clinics all over the US.
Medicaid and other county healthcare services. If you're struggling to pay for your healthcare or don't receive insurance through an employer, Medicaid and other equivalent county services are a good option. Your copays will be reasonable, and you won't have to worry about huge costs when you stay in-network.
Crowdfunding websites. Using crowdfunding to finance a medical procedure is becoming more common. If you know you'll be struggling to pay for an important health issue, looking to your peers is a good place to ease the financial burden.
Partnership for Prescription Assistance (PPA). Not every struggle is with a procedure. If you have an ongoing condition that needs medication, the PPA can help you find programs to assist you.
What can I use a medical loan for?
Medical loans are meant to cover the expenses your insurance doesn't — either because your copay is too large or the service isn't included in your package. The most common uses of a medical loan are usually procedures that aren't considered crucial by insurance providers. They include:
Orthodontics, veneers and other dental services
Weight loss surgeries
Fertility treatments and adoption loans
Cosmetic and reconstructive surgery
Of course, this isn't the definitive list. Whenever you need to finance a medical procedure, a loan can be useful to cover the amount due to your provider and extend the payment plan to match your budget.
Latest medical loan guides
5 ways to protect your finances when you're sick
Here are a few ways you can manage your money and keep up with bills while receiving medical treatment:
Reach out to your lenders. If you're out of work because of illness or simply struggling to handle both your medical payments and normal bills, get in touch with your lenders. They may be able to help if you're unable to meet your full monthly payment.
Use a credit counselor. A credit counselor can help you create a budget and structure your bills to make managing your finances easier. Some will even help you negotiate with your creditors.
Check local and state programs. There are several programs available to people who need assistance with bills, housing costs and other expenses. Reach out to local and state agencies to see if you qualify for an assistance program and what you'll need to apply.
Check your credit report. When you set up alternate payments or enter forbearance on a loan, check your credit report regularly. This will help you spot incorrect information and ensure everything is accurate.
Work with debt collectors. If a loan or bill has gone to collections, don't avoid the calls. Instead, work with the debt collector to create a repayment plan that suits your budget. The Consumer Financial Protection Bureau (CFPB) has a step-by-step guide to contacting and negotiating with debt collectors.
How can I find competitive financing?
When you're facing a large bill from past surgeries or multiple upcoming doctor visits, good interest rates and loan terms may be the last thing on your mind. But understanding your loan could help you save.
Start by checking out the loan options available from your local bank or credit union. These usually have the lowest interest rates and accept people with a variety of credit scores. After you've exhausted this avenue, compare your rates for online lenders. You can usually apply completely online without having to fax any documents.
Once you've found a few loan options that suit you, compare these five main factors:
Preapproval. You don't want to waste time filling out a bunch of paperwork just to be rejected. Many lenders have quick online forms to submit for preapproval before your credit is run.
Credit score requirements. Lenders typically list a minimum score for eligibility. If your credit score doesn't meet the minimum, consider a different lender.
Interest rate. Lenders determine what rate to charge you based on your creditworthiness. If you have bad credit, finding the lowest rate should be at the top of your priority list since lenders will charge more.
Fees. Some lenders charge an origination fee. This affects your loan's APR and affect how much money is ultimately deposited into your account.
Loan term. How long you have to repay the loan affects your monthly payments and the total amount you'll pay in interest. A longer term means lower payments but more spent on interest. Choose a loan term that doesn't break your budget but won't cost you too much in interest.
What information will I need to provide my lender?
Medical loans work like other personal loans. Lenders will request that you supply both information about yourself and your income in order to determine if you meet eligibility criteria.
Personal information. Your name, date of birth, address, contact information and Social Security number.
Employment information. Your employer, how long you've been employed and your income.
Bank account information. Your bank's routing number and your account number. This is only required for loans that will be deposited directly into your checking account.
If you plan on using your loan to consolidate your debt, you may need to provide information about these accounts so the lender can send funds to pay off your accounts for you.
Is a medical loan the right choice?
Medical loans are good solutions for many situations, but that doesn't mean they're always the right choice. When browsing your financing options, keep in mind that medical loans are meant to be used to pay for upcoming or past medical procedures and surgeries.
If you find yourself with quite a bit of medical debt already accrued, a medical loan won't be your best choice. Rather, you may want to seek out debt consolidation services to combine multiple monthly payments into one.
If you have more than just a medical expense you need to pay for, then a personal loan or line of credit might suit your needs better. Many of these also allow for cosigners, which could potentially help you qualify for more money or a lower rate than you would if you applied as an individual.
No matter your decision, proceed with caution. Every loan, whether it's medical or not, comes with fees and interest. Be sure to create a solid budget for payments when determining how to handle your medical debt.
Alternatives to taking out a medical loan
Not everyone has the extra income to spend on making loan payments, and people without good credit will likely find the interest they're being charged too much to handle. Instead, use these three methods to handle your medical expenses without a loan.
Negotiate medical bills. Providers have discounts you may not know about unless you ask, and there's nothing shameful about haggling prices when it comes to your bill. The trick to negotiating is staying firm and knowing what you're after — having a good idea of how much other providers charge for your procedure is a good place to start.
Request a payment plan. As long as you paying on a medical bill, it won't go into collections. Requesting a payment plan with your provider can help you make a difference in what you owe. Since many billing departments are willing to start a payment plan without interest, you may be able to save more money than you expected.
Check for clerical errors. It's important to go over your bill carefully and make sure everything has been coded correctly. A generic medication may have been listed under a name brand or a procedure may have been incorrectly labelled. These mistakes mean your insurance can't process the bill properly and may charge you for something you didn't receive.
Nonprofit debt relief. Nonprofit credit counseling and debt relief agencies can help negotiate your medical bills and create a budget. Just remember that a nonprofit status doesn't mean it won't cost money. Some may charge small fees for their services.
Employer compensation. Using accrued sick leave and vacation time isn't your only option. Some employers offer compensation for time off, and some states have programs for paid leave if you have a medical issue. Check with your employer and state government for more information on their programs.
Common terms you should know
Bottom line
Medical loans can be a life-saver, but they don't come cheap. By comparing your options and using multiple sources of funding, you can lower your expenses and pay for whatever procedure you need done. Since many medical loans are personal loans, you should read our guide to personal loans and find the terms that work for you and your financial situation.
Frequently asked questions
More guides on Finder