Finder is committed to editorial independence. While we receive compensation when you click links to partners, they do not influence our opinions or reviews. Learn how we make money.
Compare restaurant loans
You've got a passion for cooking and the desire to make something bigger than yourself. Here's how to fund that dream.
Editor's choice: First Down Funding business loans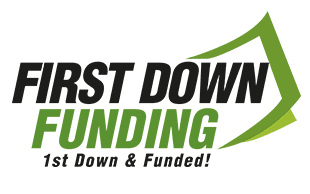 No prepayment penalties
Competitive rates
Works with bad credit and most industries
Check eligibility
There's a lot of stress in the kitchen: heat, a large crowd, special orders — all of it can be demanding. Luckily, that demand can help you prepare for owning your own business. Running a restaurant can take steep investments of time and money, and a great deal of dedication on top of that.
Because the right financing can potentially make or break your new venture, you'll want to carefully consider your needs and your options. Our guide takes you through your options, how to compare them and even tips from professionals in your field.
What loan options are available for restaurants?
Here's a breakdown of the main financing options you can choose from:
Business loans from banks. A good relationship with your lender can ease the funding process, so why not start with a financial institution you already have rapport with? Your local bank or credit union could provide the financing you need.
Business loans from online lenders. Many businesses don't qualify for a traditional bank loan. Often thought of as beneficial when you can't qualify for those loans, an SBA loan comes with some unique features — regardless of how eligible you are for other types of financing. These loans are guaranteed by the government for up to 90% of their value. This guarantee can make lenders more accepting of borrowers with a less-than-stellar credit history, and potentially supply better rates as a result of the lower risk.
Equipment financing. New and used equipment can sometimes be financed in-house by the place you're renting. If not, you can look into a business loan to purchase equipment.
Inventory financing. Designed specifically for obtaining supplies and inventory, the types of financing offered range from short term loans to lines of credit.
Invoice factoring. If inventory isn't a problem but you need working capital, consider invoice factoring, in which you sell account receivables to a third-party at a discount.
Business loan options to consider for your restaurant
How do I compare my financing options?
It can be overwhelming to compare your options, what with so many ways to get funding. Here are a few elements you can focus on when making a decision.
Eligibility criteria. The age of your restaurant, annual revenue and your personal credit score, among other factors can all affect your eligibility.
Loan type. When you're looking at financing, you may want to consider how the different merits of each could fit your needs. A traditional loan or an SBA loan will likely have stricter qualifications than a short-term loan will, but the rates are almost certainly significantly better. Other types of financing for specific needs, like equipment or inventory, and may not provide you with working capital.
Loan amount. Be sure the lender's maximum amount offered covers what you need. But avoid applying for too much — taking on more than you need can lead to paying unnecessary interest.
Loan term. With a longer loan term comes lower monthly payments but a higher overall cost due to more payments toward interest.
Costs. The interest rate and any fees charged can help you determine how much your business loan will cost. If the lender provides an annual percentage rate (APR), this can give you an idea of how much you'll pay on top of the loan principal. Keep in mind that the APR doesn't include penalty fees for things like late or missed payments.
What do I need to apply?
Generally, you'll need to provide the following:
A detailed business plan.
A statement of your financial need.
Your business and/or personal bank account statements.
Profit and loss statements.
Your business ownership documents.
6 tips on running a successful restaurant from Michelin-starred chefs (source: The Legacy Project)
Make it nice. A nice welcome can set the tone for a diner. A nice plate requires fresh ingredients and a sophisticated presentation. A nice table requires lovely linens, a pressed tablecloth and a high level of cleanliness. It all comes down to the details.
Hire people who have passion. Bring on people who love food and service as much as you do. Find members for your team who will dedicate themselves by giving their all.
Lead by example. If you expect your team to do well, show them what that looks like. Work just as hard as you want them to.
Shove good aside — and be great. Great requires sacrifice, time and patience. Take things up a notch with a willingness to listen to criticism and evolve from it.
Balance is everything. If you go until you break, you won't be of use to anyone or anything — your restaurant included. Take time for yourself to do more than just own a restaurant.
Don't give in. You'll have days when you want to quit for something less intensive. Think over your options, and don't make any snap decisions. How can you view tough days as learning experiences or delegate tasks to lighten your workload?
Bottom line
A great restaurant is about making an influential dining experience. Keep your goal in mind to give yourself some perspective. Just as each guest's time at your restaurant is unique, so are your restaurant's needs. If you're looking for solid financing, patiently taking your time can ultimately lead to you realizing your vision.
Frequently asked questions
Related Posts