Finder is committed to editorial independence. While we receive compensation when you click links to partners, they do not influence our content.
Professional liability insurance retroactive dates explained
Your company can be covered for past incidents even if you switch insurers.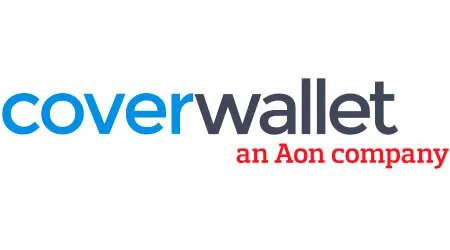 Personal advisors
Wide commercial coverage
Industry-specific quotes
Get quotes
Most professional liability policies only cover claims made after your company bought the policy. This requirement doesn't hurt businesses that stick with the same insurance company from the start, but you could lose coverage if you switch to a new provider.
To make sure you don't lose coverage, you can insure any prior work that happened after your retroactive date.
What is a retroactive date?
The retroactive date is the date your insurance company uses to determine which professional errors or omissions are covered. Any valid professional liability claim made after the retroactive date is protected.
When an insurance company sets a retroactive date on your policy, it's offering you protection for work that happened prior to getting that insurance policy. This protection is called prior acts coverage, also known as nose coverage.
Retroactive date vs. inception date
The retroactive date is different from the inception date of your policy. The inception date is the date your new policy takes effect after applying for coverage, otherwise known as the start date or effective date.
When you buy your company's first professional liability policy, the inception date may be that same day. However, if you transfer your policy to another insurance company, you can ask the insurer to backdate coverage to your first inception date. The date the insurer is willing to go back to is the retroactive date.
In other words, the retroactive date refers to the date your original professional liability insurance first started.
Case study: A&B Consulting switches insurance companies
Stephanie owns a business called A&B Consulting. From the beginning, Stephanie purchased a professional liability policy with an immediate inception date from Progressive. The inception date was April 18, 2012.
Then, Stephanie moved coverage to a new insurer on November 20, 2015, the inception date of her new policy. However, she made sure the new policy offered prior acts coverage with a retroactive date of April 18, 2012. If a client files a claim for advice given in 2013, Stephanie will still have coverage with her new insurance company for that claim.
Why do I need to backdate my professional liability insurance?
Many professional liability policies are claims-made policies. This means that your patient or client must have received your services and filed a claim under the same policy term for your insurance to cover it.
However, this type of policy could leave you on your own if you switch to a new insurance company with a new start date. If a previous client makes a claim after you switch, your insurance wouldn't pay for your legal defense or the settlement.
By getting prior acts coverage and setting your retroactive date to your first policy's start date, you can make sure all the work you've done in your profession receives protection.
What is an occurrence policy?
An occurrence policy allows you to make valid claims even after your coverage ends if the claim is for an incident when you had the policy. That means if you had a policy from 2010 to 2018 and need to file a claim in 2019 for an incident in 2012, you're still covered.
How can I get coverage for all prior work?
You can protect all prior work under two different types of coverage:
Prior acts coverage. You can cover all prior work by setting your retroactive date to your original policy's start date, assuming that you bought insurance at the start of your career.
Full prior acts coverage. Some insurance companies cover prior acts without setting a retroactive date, meaning all prior work is covered.
Compare business insurance
Bottom line
A retroactive date establishes the beginning of insurance coverage regardless of the insurance inception date, letting you switch insurance companies without giving up career protection. Plus, with full prior acts coverage, you can get protection for claims from any point in your career. Discover your professional liability coverage options and make sure you're getting the best protection and value.
Frequently asked questions about retroactive dates
More guides on Finder