Finder is committed to editorial independence. While we receive compensation when you click links to partners, they do not influence our content.
Understanding the Basics of Your Online Data And Security
These days, the internet is idled by hackers who work around the clock to access sensitive data stored in the cloud. This includes your passwords, credit card information, and addresses. Using these, they can post malicious content in your social accounts, have you charged for purchased items, even physically rob your house!
There are many things you should know regarding how your data is stored in your devices and the internet. We'll answer some of your questions regarding internet privacy and how to strengthen yours.
What's in a privacy agreement?
Contrary to what your paranoid tita thinks, social media is not innately dangerous. Sites like Facebook, Instagram, and Twitter don't sell your data to hackers. They earn by running ads from companies that sell products or services to you. These companies are more willing to pay if these ads reach their target market. This is where a privacy statement comes in. Essentially, it allows a website to collect your information in some sort of database.
READ:How To Protect Your Account From Online Scammers
No one's a fan of long privacy agreements before you could sign up for social accounts. But if you do, it should contain information regarding this database:
What personal data is being stored (age, gender, location, email);
Why they are collecting such data (survey, ads);
Who is in charge of and has access to these information; and
How long this information is kept
The more relevant your information is to an advertiser, the more they pay for ads tailored to you. Let's step into a social media manager's shoes for a moment here. Would you pay to advertise your store to a random population or to a possible market that lives within a 10-mile radius?
Now you are free to add and delete any of these data from your profile as you wish. The changes will follow through to the collection of user information. Social media on its own is safe.
What are cookies and why are sites asking me to accept them?
The European General Data Protection Regulation (GDPR) was passed in May 2018. According to this law, websites need explicit consent to send cookies to your computer. Sadly, not yummy choco-chip cookies.
Cookies are small files that a website uses to track your browsing while using their website. Through this, they can know how much time you spend on the website, what other links you visit while that website is open, your login credentials, and a lot more!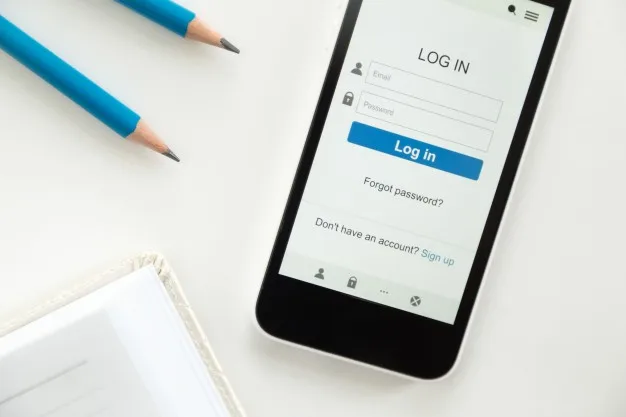 You can choose to accept them for a browsing experience that's more tailored to you, or reject them for the assurance of keeping your privacy. If you do reject cookies, some websites might not work properly. But you can still surf most of the internet without accepting cookies. If you choose to get rid of these cookies later on, you can delete them through your browser.
5 Tips to a strong online security
Beyond giving consent for data collection, you can't control or even know what happens after – if your data is just used for a better user experience or sold to other parties that compromise your information. You can always download a VPN, but the good ones require a paid subscription. Instead, you can do the following tips without third party applications and complicated codes.
Use strong passwords
This is pretty basic. Generating passwords is an easy and safe way to create strong passwords. However, you risk not remembering it. You can download a password manager to store these passwords for you, but that's another hassle to keep.
So, here's a trick. If you can only think of your dog's name and birthday as a password, at least be creative about it! Replace letters with numbers and symbols – "a" with "@", "s" with "5". A random combination of alphanumeric is secure enough, and you can easily remember it, as well.
READ:Actual Credit Card Scams Faced By Filipino Cardholders
You can do the same thing with security questions. A hacker can easily answer "What's your mother's name?" with a few searches. Remember to not use one password for all your accounts. If it helps you remember better, make them similar, but not exactly the same. This way, when one account is compromised, the others will still be secure.
Trust only secure and official websites
Ever notice that some sites begin with "https" and some only with "http"? Well, you can take the additional "s" as "security". This means the website is using Hypertext Transport Protocol (HTTP) with Secure Socket Layer or Transport Layer Security. These are layers of encryption between your browser and the web server. Without the "s", easily-downloadable apps and extensions can easily hack into your session.
Update your software
This applies to all your devices with all their installed apps. And yes, we know you hate downloading and installing updates. This means you can't use your device or app for a few minutes or even hours (sorry, Windows users).
Updates basically mean your software's developers care. They are continuously working for better security patches, debugging, and additional features! Enable automatic updates for your mobile apps. Operating system updates often take a long time so just enable update notifications so you can plan ahead.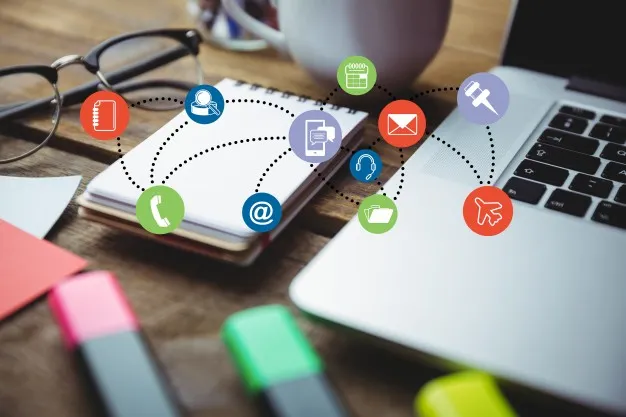 Exhaust your device's and account's privacy features
The "Find my phone" feature in most smartphones today work by simply creating an account. When your phone is lost, you can know where it is, you can ring it, and even lock it. "Two-step verification" for various web accounts allow you to log in with both your credentials and an additional code via email, text, or the mobile app.
These are just some things you can already do with existing accounts and devices. Enabling these features allows you to maximize your security especially when you've lost access to them. If you have a pre-installed antivirus, use that too! No harm there if it already came with the device.

Be careful and selective with what you click and post
After all is said and done, this is what's left for you. Beware of clickbait, scams, and frauds that linger the web. If something sounds too good to be true, then it probably is! When posting on social media, make sure to not disclose your location publicly. This may be solved by just turning off your GPS when not needed. It also saves your battery, so win-win.
Bottom Line
Security never is convenient. And if someone or something else tells you different, they're probably fake or a paid app or service (and that's probably expensive). Yes you have to tweak settings, have creative passwords, wait for updates, and even buy and install VPN and antivirus software! But remember that it's all in the name of keeping private information… well, private.