Finder is committed to editorial independence. While we receive compensation when you click links to partners, they do not influence our content.
Short-term loans in Laredo, Texas
Texas has a number of regulations, but will it affect how much your short-term loan costs?
Editor's choice: OppLoans Installment Loans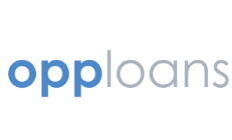 Easy online application
Quick approval
Long repayment terms
See my rate
Payday loans are often one of the few tools a person with less-than-perfect credit can use to get ahead of bills. Laredo doesn't have any special ordinances that further restrict lenders. It means you may have more options than in other cities, but you may also have a tough time repaying your loan — especially if you don't know how much your lender can charge.
Can I get a payday loan in Laredo, Texas?
Yes, payday loans are legal in all of Texas under a series of financial codes, namely Texas Financial Code Ann. §§342.251 et seq. These regulations apply to lenders that operate physical storefronts and online, and also requires lenders to be licensed and to clearly state your loan terms before you sign any documents.
However, unlike many cities throughout Texas, Laredo doesn't have any specific ordinances that further protect borrowers. This means that lenders are only required to follow state laws, and this might lead to them taking advantage of loopholes to charge you more. When you want to borrow, compare multiple lenders to be sure you're getting the best rate — and not paying too much in fees.
Most lenders operate under as a Credit Access Bureau (CAB). Texas doesn't set a cap on the fees a CAB can charge, although the interest a lender can charge is set at 10%. Your loan term must be at least seven days, and in most cases, won't last more than 180 days.
Consider these lenders for a short-term loan in Laredo
What do I need to apply?
At minimum, lenders require you to have a steady source of income, be a US citizen or permanent resident and be at least 18 to borrow a short-term loan. When you apply, you'll also need to provide some information about yourself. While the specifics vary between lenders, you can expect to supply information about
Your name, address, email and phone number
Your date of birth, Social Security number and your state-issued ID
Your employer's name, address and phone number
Your income, pay frequency and checking account details
Where to find short-term loan locations in Laredo
Short-term loan locations near me in Laredo, TX
Here are a few stores you can visit if you want to apply for a short-term loan in person.
ACE Cash Express. 3502 San Bernardo Ave, Laredo, TX 78041
Advance America. 502 W Calton Rd #204, Laredo, TX 78041
Approved Money Center. 201 W Del Mar Blvd #20, Laredo, TX 78041
Atlas Credit Co., Inc. 604 W Calton Rd #A, Laredo, TX 78041
Check 'n Go. 7807 Mcpherson Rd Ste 202, Laredo, TX 78045
Fast and Easy Payday Loans. 602 Lafayette St, Laredo, TX 78041
Speedy Cash. 2119 E Saunders St, Laredo, TX 78041
Star Loans of Texas. 2108 Chihuahua St # 5, Laredo, TX 78043
Texas Car Title & Payday Loan Services, Inc. 4301 McPherson Rd, Laredo, TX 78041
Western-Shamrock Finance. 4501 McPherson Rd, Suite 15 A, Laredo, TX 78041
Must read: Be cautious of limited state regulations
Texas may have a long series of regulations for payday loans, but most lenders use the Credit Access Bureau clause to avoid the cap on interest and charge borrowers extremely high fees for borrowing. Laredo is one of the many cities throughout Texas that doesn't have any ordinances in place to help protect borrowers, which means you may face an expensive loan that can be difficult to repay.
If you decide to borrow, carefully read your loan contract so you fully understand what types of fees your lender will charge you and how long you have to repay your loan. And before you borrow, you might want to consider a short-term loan alternative to see if there are other options that might work better for you.
Bottom line
Payday loans in Laredo may fall under Texas regulations regarding short-term loans, but you'll still have to read any documentation you're given to be sure you know your loan terms. And with no ordinances in place, it may be more difficult to repay your loan than in larger cities like Houston or San Antonio.
When you're ready to borrow, read our guide to payday loans to get a full idea of the borrowing process.
Frequently asked questions
Where else are payday loans available?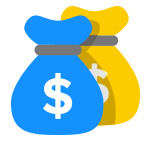 Compare payday loans in your state
Image: Wikimedia Commons
More guides on Finder