Where to buy cloth masks online
Take precautions while outside.
Important note:
Now that New Zealand is sitting at Alert Level 1, it's business as usual for retailers. However, there may still be some delays with order processing and deliveries due to increased demand for online shopping. There are also delays with orders coming from overseas as there are limited flights coming into the country. Please be patient as stores and courier companies work through the backlog, and keep an eye on your email or text messages for updates.
With N95 masks prioritised for use in hospitals, cloth masks may be the next best alternative for everyday use. While cloth masks are not as effective as an N95 or KN95 mask, their protection varies with the size of the cloth mesh and quality of the mask.
The Centers for Disease Control and Prevention (CDC) also advises the public to wear cloth face masks out in public where social distancing measures are difficult to maintain.
Make sure the mask you purchase is a legitimate product from a reputable seller — especially when you're buying on an online marketplace.
Where to buy cloth face masks online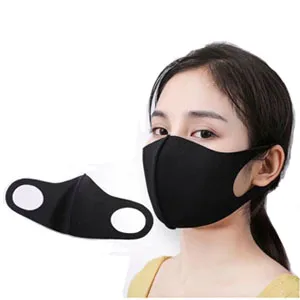 There's a wide selection to choose from on eBay, with a lower chance of selling out of stock than other retailers. Plus, you can even filter your search by guaranteed delivery date if you're in a hurry to receive your order.
Good option for buying in bulk
Some sellers deliver to New Zealand
Free international shipping on some products
Go to eBay website
---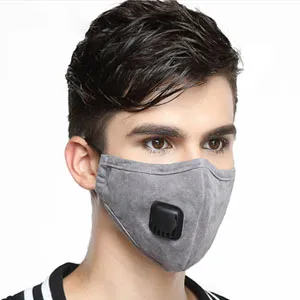 AliExpress is a global marketplace with a wide variety of items available from third-party sellers. Note that some buying options may take several weeks to arrive, depending on the country of origin.
Go to AliExpress website
---
Online electronics retailer Dick Smith stocks a selection of face masks including 3M products and bulk packs of disposable masks.
Fast dispatch
Some items have free shipping
14-day change of mind returns policy
Go to Dick Smith website
---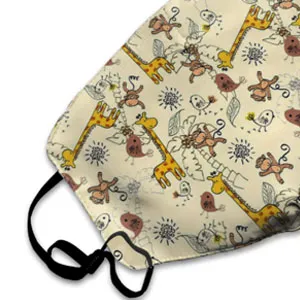 This 100% New Zealand owned and operated online retailer brings you goods that you won't find in local stores and offers a great shopping experience.
Free and fast shipping
30-day returns policy
Products sourced from around the globe
Go to Fishpond website
---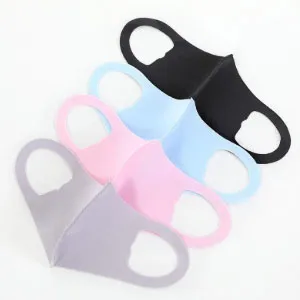 With hundreds of cloth masks to choose from, you'll be sure to find just what you need when shopping at DHGate.
Free shipping
7-day returns policy
Go to DHGate website
---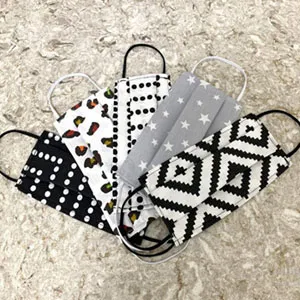 Etsy is a large seller-driven marketplace focusing on handcrafted unique goods. Find a large range of cloth masks in different designs and colours.
Shipping and delivery times advised at checkout
Creative, unique pieces that you won't find anywhere else
Go to Etsy's website
---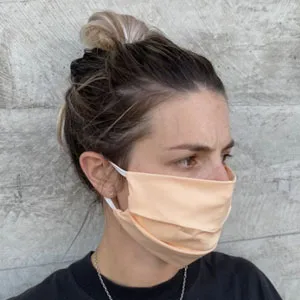 7. Annah Stretton
The manufacturing plant of Annah Stretton has been repurposed to make reusable cloth masks. When you order a pack, a pack will be gifted to aged care facilities.
Free shipping on orders $150 and over
14-day returns policy
Colourful designs
---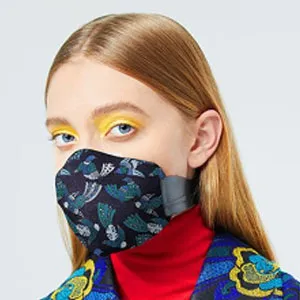 8. Natural Line
Purchase anti-bacteria washable face masks from popular New Zealand designer Karen Walker at Natural Line.
3 sizes to choose from
Interchangeable covers and replaceable filters included
Delivery starts at $5.80
Does your company belong in this list?
---
Will a cloth mask protect me?
While a cloth mask won't guarantee the same level of effectiveness as an N95 or KN95 mask with a valve, the cloth is there to prevent moisture from breathing and coughing from travelling too far in the air. According to KK Cheng, a public health expert at the University of Birmingham, "It's not to protect yourself. It's to protect people against the droplets coming out of your respiratory tract."
Wearing a cloth mask can at least help you from spreading the virus to others. As you look for masks online, be wary of scams. The response to the COVID-19 pandemic has led to equipment shortages, especially N95 masks. Some unscrupulous sellers are selling fakes to try to profit from the situation. 3M, one of the world's largest manufacturers of masks, offers a tool to check if a product is genuine.
You can find cloth masks at several retailers listed above.
---
How to make your own cloth mask
If cloth or N95 masks are hard to find or out of stock online, consider sewing your own. Guides like this one from the New York Times outline the steps that can have you wearing a cloth mask in an hour or two. If you have a small swatch of fabric about the size of a napkin, shoelaces, scissors, and a needle and thread, you can make a mask without additional supplies.
---
How to remove your mask properly
First, be sure to wash your hands thoroughly before putting on your mask. When you're ready to take it off, do not touch the front of the mask – it could be contaminated. Instead, remove it by pulling the bottom strap over the back of your head, followed by the top strap. Discard the mask, and then wash your hands.
---
What's the difference between P2, N95 and KN95 face masks?
The difference lies in the testing requirements for each country of origin. P2 masks adhere to European testing requirements, KN95 to Chinese requirements and N95 masks follow US guidelines. All offer nearly the same level of protection, according to a study by respirator company 3M.
---
When should I replace my cloth mask?
Disposable masks should be discarded at the end of the day. Cloth masks can be washed and dried for repeated use.