Taylor Blackburn is a multi-award winning communications specialist. Since 2018, he has focused on personal finance and insurance, and regularly appears in national media including Sunrise, Today, ACA, Seven and Nine News as a spokesperson for Finder. He has previously represented major brands like Ford, Toyota, and Oracle and national causes like Lung Foundation Australia, ALS and Breast Cancer Australia. He has a Master of Communication degree from the University of the Pacific in California.
Latest articles by Taylor Blackburn
2 articles written by this author
While there isn't one best credit card, you can find a card that suits your needs by comparing the features, deals and offers that are trending here.
Taylor Blackburn
11 June 2021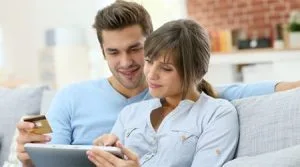 Media RoomCheck out our reportsFor all media enquiries, please contactTaylor BlackburnMedia Relations Lead, Australia & New ZealandNatasha Kwiet-EvansPR Manager, Australia & New ZealandM: 00 +61 405 166 566Sky News interview with Fred Schebesta, Co-founderSome of our favourite campaignsCryptocurrency Predictions ReportFinder's monthly survey of fintech leaders for their 2018 predictions on the top trending coins.Read moreCost […]
Taylor Blackburn
30 April 2018