Finder is committed to editorial independence. While we receive compensation when you click links to partners, they do not influence our content.
Compare media liability insurance
Protect your company from lawsuits for mistakes made in the public eye.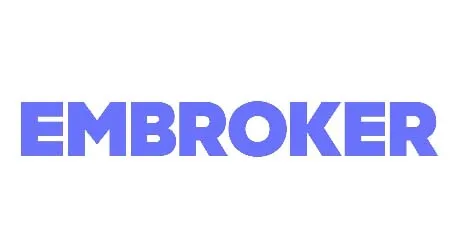 23 customizable policies
Instant coverage in under 10 mins
Personal advisors
Get quotes
Media liability insurance protects you against faulty publishing or advertising for claims like defamation, invasion of privacy or copyright infringement. But this policy can come with a variety of exclusions and terms that may affect how you're paid in a settlement.
Take care to understand details like whether punitive damage is covered or whether you're responsible for retracting the harmful media.
What is media liability insurance?
Media liability insurance is a form of error and omission insurance designed to protect people and businesses who publish content through websites, social media, newspapers, television or radio broadcasts. Some types of standard liability insurance include limited media liability or allow coverage as an add-on.
What does media liability insurance cover?
While media liability policies can be tailored to your specific needs, typical areas covered include:
Defamation. Communicating false information that damages a business's or individual's reputation. This typically includes print, broadcast or oral defamation.
Product defamation. Also called product disparagement, this act involves publishing false information about a product that affects a business's reputation.
Invasion of privacy. Includes intruding on private matters, publishing private information, making someone appear unfavorable in the media or using a person's or business's name for profit.
Copyright or trademark infringement. When someone uses a legally protected document, intellectual property or brand name without permission.
Plagiarism. Stealing another person's work, words or ideas and claiming them as your own.
Compare business insurance
How much does a media liability policy cost?
Policies can start as low as $500 up to several thousand dollars a year, depending on several factors, including:
Industry. Your field of work could expose you to more risks than other industries, such as actors, newspapers or politicians.
Types of public relation exposure. You could see a higher premium if your job involves daily broadcasting compared to participating in media events every few months.
Number of clients or customers. Advertising agencies or public relations consultants face the risk of clients claiming personal losses because of their professional advice.
Coverage limits. Policies can reach million-dollar limits, but that much coverage costs extra.
Claims history. Expect a higher premium if you've taken out media liability claims in the past.
Who needs coverage for media liability?
Anyone who distributes information to the public via websites, blogs, emails or other forms of publishing face similar risks to traditional media. Professionals who may benefit from a policy include:
Brand managers
Celebrities who make personal appearances
Digital marketing agencies
Graphic designers
Journalists
Marketing and promotional companies
Online or print publishers
Public relations firms
Public speakers
Software developers
TV and radio broadcasters
Website developers
Web hosting companies
What's not covered?
Typical exclusions in a media liability policy might include:
Breach of contract. You might not get coverage if you agreed to keep some information confidential through a contract like a nondisclosure agreement.
Employer actions. Protection doesn't extend to cases of employer harassment or discrimination.
Illegal acts. Your insurance company won't pay for criminal actions.
Patent infringements. This exclusion involves a person or business stealing a patented product or idea and making, selling or using it without permission.
Physical damage. Media liability doesn't include injuries or damage to property.
What should I watch out for?
Insurers may include their own set of guidelines that are different from another company offering this type of insurance. Before relying on your media liability policy, make sure you understand the coverage and exclusions in your specific policy.
Type of policy
You can buy either a claims-made or occurrence media liability policy. The type of policy influences whether or not claims from prior media exposure get coverage.
Claims-made policy. Both the damage and the claim must happen while the policy is active. If you want previous work covered when switching policies, you may need to add on extra coverage or request the retroactive date for your new policy cover it.
Occurrence policy. Media liability claims get covered as long as they happened during the policy's term even if the policy isn't active when the claim arises with occurrence policies.
Policy details
Media liability policies can come with terms and conditions that can affect how much you're protected in a lawsuit. Those terms include:
Consent to settle. Also dubbed the "hammer clause," this policy requirement means that the insurance company needs consent from the insured person before accepting a court case settlement. If the person insured refuses to consent and proceeds further with the case, the insured could be responsible for any settlement expenses that exceed the previous amount in the original settlement.
Retraction. Some policies require the person insured to correct false information published or broadcasted about another person or business, known as the retraction of that media.
Coverage for punitive damage. Not all policies cover the punitive damage required if you're held responsible for a claim.
Self-insured retention. A media liability policy may require you to pay a specific amount before the insurance company will pay the claim called self-insured retention (SIR), similar to a deductible. A SIR varies based on your liability risk.
Bottom line
Those in the media's eye face a broad range of legal risks. While media liability insurance was designed for traditional publishers and broadcasters, it's turning into a must-have for a wide range of professions from digital marketing agencies to celebrities.
Because each policy differs based on the company's offerings, weigh the benefits of different business insurance providers before settling on one.
Frequently asked questions about media liability insurance
More guides on Finder