Finder is committed to editorial independence. While we receive compensation when you click links to partners, they do not influence our content.
Compare COVID-19 rapid antigen tests in India
Rapid antigen tests are the fastest way to get tested against COVID in India. Here's what you need to know.
The explosion in cases since the Omicron variant of COVID-19 emerged in India has been mirrored by the flood of demand for at-home rapid antigen tests (RATs).
Fast and relatively affordable in most instances, RATs are not as reliable as RT-PCR testing but now a positive result on home rapid antigen test (RAT) is considered confirmatory in all Indian states and union territories. Repeat testing with RT-PCR is no longer required.
Considering there are a number of rapid antigen tests on the market, it's important to compare your options. This guide can help.
If you plan to travel overseas, you will need to book an RT-PCR (reverse transcription–polymerase chain reaction) test from a private clinic. However, if you want to find out whether you have the virus, a rapid antigen test is a viable solution.
Rapid antigen tests, also known as lateral flow tests, are cheaper and faster than an RT-PCR test. However, they are also less accurate. Let's get you up to speed on everything you need to know.
What is a rapid antigen test?
A rapid antigen test works a little differently from RT-PCR tests, which are the type you can get at private or government-run testing clinics. Antigen tests look for proteins in the virus to detect its presence, while an RT-PCR looks for the RNA material that tells the virus to produce these proteins.
A rapid antigen test is a lot easier, quicker, and cheaper to do on a practical level. You can even do it yourself at home as it doesn't necessarily require a medical professional (the instructions are in the box.)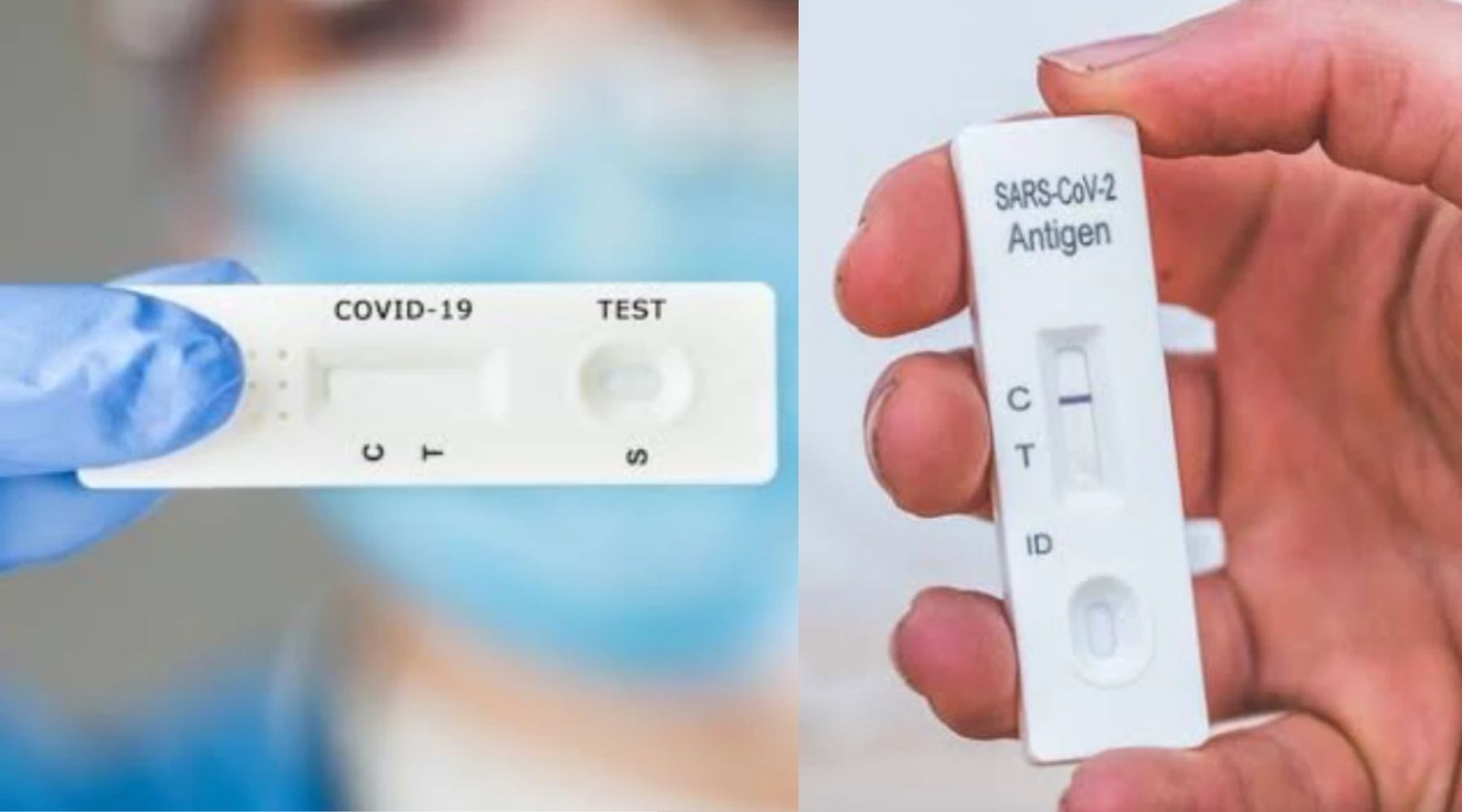 India requires all travellers to take an RT-PCR test and return a negative result as per guidelines/requirements of the destination country. Bear that in mind if you are planning to travel.
---
How do rapid antigen tests work?
Depending on the provider, you may be required to get an in-house test or do it from home.
If you're going into a clinic, you'll either be supervised while taking your own swab or have a lab technician take it for you. You can take the test from the tonsils, nostrils or both. The results can be as quick as 15 minutes.
If it's an at-home antigen test, you'll also take the swab from the tonsils, nostrils or both, whichever the instructions specify. If you receive a positive result, the advice has been to get the test confirmed at a COVID testing clinic and immediately self-isolate. However, the latest government advice is to isolate due to packed testing centres.
---
How much do rapid antigen tests cost?
Pricing varies among COVID-19 home testing kit suppliers. You can expect to pay from ₹250 to ₹350 for a single pack of rapid antigen test. It will be cheaper per unit if you purchase the tests in boxes of 5, 10 or more.
---
Oral vs Nasal rapid antigen tests
There are currently 2 types of rapid antigen tests available in India: oral and nasal testing.
Nasal tests involve inserting a nasal swab into your nose. You then twirl it around for a few seconds allowing the soft bristles to collect a sample of the cells and fluids present to be analysed. The nasal swab needs to be inserted quite far to collect a good specimen for an accurate test result. Some people find nasal RATs extremely uncomfortable. But it's all over in a few seconds.
Oral or saliva tests are much less invasive and can be performed in 2 different ways depending on the provider. Some tests will require you to spit into a tube, while others instruct you to suck on the bristled end of a swab just like the ones you'd find in a nasal testing kit.
Both tests detect the presence of the virus that causes COVID-19. Both tests are deemed to be equally effective at detecting the virus. And a range of both types of tests has been ICMR-approved.
However, which test you want to carry out is completely up to you.
---
Where can I get an antigen test?
Multiple providers are selling rapid antigen home testing kits in India. We have a list of providers on our COVID home testing hub. You can buy kits from various retail pharmacies, general drug stores as well as e-commerce platforms, like Amazon India and Flipkart.
When buying online, make sure that the product has been approved by the Indian Council of Medical Research (ICMR). This is a legal requirement for any kit sold in India. So long as you're making sure the provider's service matches your budget, requirements and turnaround time, you can't go too far wrong.
Keep an eye on ICMR's official website for COVID-19 information for any unknown providers, and don't be afraid to speak to their customer service if you're unsure about anything. Always check the refunds policy too. Government guidelines are continuously changing, so it's worth making sure you can get your money back if you need to.