Finder is committed to editorial independence. While we receive compensation when you click links to partners, they do not influence our content.
Identity theft protection
Learn how it can affect you and what to do if you're a victim.
Editor's choice: Experian Credit Report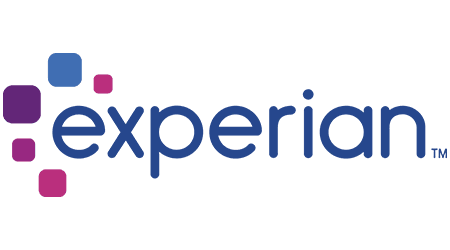 Free FICO Score
Credit alerts and monitoring
Report & score updated every 30 days
Go to Experian
Having your identity stolen can be traumatic because you can end up with a pile of debt if the issue isn't resolved effectively. This makes it more important than ever to protect your personal and financial information to reduce the chances of becoming a victim.
Because this crime can happen to anyone and data breaches happen, we'll outline how to avoid identity theft with tips on how to protect yourself, plus tell you what to do if your identity has been stolen.
What should you do if you're the victim of identity theft?
Identity theft can happen to anyone, so it's important to know what to look for and how to respond once you find out you're a victim.
Contact your financial institution. Call your bank immediately and inform them that someone has access to your account or credit card. The bank will usually cancel all compromised credit cards and close any suspicious accounts opened in your name.
Put in a complaint with the Federal Trade Commission (FTC). The FTC has a website to report identity theft where you can fill out a form to file an identity theft claim. You'll also receive guidance on how to recover your identity after filling out the complaint form.
File a police report. This will allow investigations on the fraud to begin. You'll also have access to a police report that you can give to financial institutions to avoid a bad credit rating. The police will also ensure that relevant government agencies are involved in the case if your documents were stolen — passport, Social Security card, birth certificate and so on.
Get a copy of your credit report. This will allow you to contact credit report agencies and inform them of the identity theft so that they can help repair your credit standings by adding notes to your credit file.
There are a few more actions you should take:
Contact the credit reporting agencies and ask them to place a fraud alert on your account
Cancel all compromised credit cards and bank accounts
Open accounts with new security details
Check the credit report for unauthorized purchases and changes
Keep all paperwork evidence of the crime
Will I be responsible for any fraudulent transactions?
If you inform your bank about the fraud and file a police report, you generally won't be responsible for paying any debt incurred from identity theft — unless the bank determines that you acted negligently leading to the fraud.
Why is identity theft protection so important?
If you were a victim of identity theft, it's highly probable that your credit rating has been negatively affected. Other than plunging you into serious debt, someone assuming your financial identity can ruin your credit score and your chances of being approved for loans or credit cards for many years.
It's important to always pay attention to your accounts so you can tell your financial institution when something is suspicious. By telling your bank first, you can avoid any further damage from happening.
What is identity theft protection?
Think of identity theft protection services as paid bodyguards for your credit and personal information.
These identity theft protection firms can keep an eagle eye on all of your credit activity to prevent your identity from falling into the wrong hands by alerting you of:
Newly opened credit accounts
Changes in your personal information — name, phone number or address
Credit inquiries
Late payments
Changes in your credit limit
Any usage of your Social Security number
Bank account activity
Public records
Most firms offer to protect your finances with insurance policies as high as $1 million.
Although these identity theft protection companies can't guarantee that your identity won't be stolen, they'll alert you immediately if there's anything suspicious so you can begin to recover your accounts to stop further damage from happening.
Do I need identity theft protection?
Paid identity theft protection services aren't completely necessary anymore because consumers now have the tools online to monitor their credit report and score.
However, for ultimate peace of mind, consider using an identity theft protection service if:
You have no plans or time to frequently monitor your credit report and activity
You don't feel comfortable freezing your credit reports
You've lost your Social Security card or your Social Security number has been compromised
You feel like you're at a high risk for identity theft or have had your identity stolen in the past
How to avoid identity theft
There are some easy to ways to minimize your identity theft risks:
Regularly check your credit report. A good way to know if someone is using your identity to apply for new credit is to get a free copy of your credit report each week. By checking your report, you can see if there've been any applications made or fraudulent accounts opened using your name.
Create strong passwords. Avoid easily guessable passwords like children or pet names, birthdays or the street you live on. A strong password will have a mixture of letters, numbers and special characters. Having a different password for each account will add an extra layer of protection to your identity.
Be careful throwing out documents. Cut up any credit cards into tiny pieces, shred documents, and use a professional service if you have a large number of documents to destroy. This reduces a thief's ability to find your details in the garbage.
Never give out your account details. If you're not sure if an email or phone call is really from your bank or credit provider, don't give out any of your information. Call the creditor directly and let them know you've been contacted regarding your account details. If the inquiry was real, it will be on file — if not, alert the lender that someone was trying to get your information.
Use identity protection services. All of the major three credit bureaus offer a range of identity theft protection services — you can even protect your minor's credit. These can give you regular copies of your credit report, along with credit monitoring if you're the victim of identity theft.
6 ways to keep your identity safe
In today's day and age, it's become vital to protect your financial and personal information and be on the lookout for online scams and other forms of identity fraud. Here are a few tips on how to protect your identity:
Keep all your bills, financial papers and other documents with your information safely locked away — or shred them before disposing them.
Never use unsecured internet access points such as public Wi-Fi connections or public computers to access your bank account.
Be careful while making online payments. Always confirm that the identity of the website is secure by checking that the url begins with "https" and has a closed padlock icon next to it.
Review your credit history and bank statements regularly and report any unauthorized withdrawals, purchases or credit applications to your bank immediately.
Secure your computer and mobile phone with passwords and log out of banking websites and social media websites each time.
Never give out personal information to people you don't know.
It's important to take precautions as soon as possible to avoid becoming a victim of identity theft as the effects have long-term consequences emotionally and financially.
Get a breakdown of your credit report and score
While you can get a free look at your credit score with several credit card providers, these paid services go beyond and give you a detailed report of what's happening with your credit.
Bottom line
Many people take their identities for granted, but when it falls into the wrong hands the effects can be devastating. That's why it's best to always monitor your credit report to make sure all of your details are correct.
While it's impossible to eliminate the risk of identity theft completely, you can minimize it by being careful about who and what you trust with your personal information.
More guides on Finder