Greenwise Debt Relief review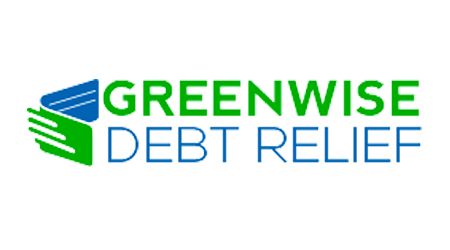 Minimum debt

$5,000

Typical turnaround

12 to 48 months
Our verdict
A faster debt settlement option for people with low balances.
Greenwise Debt Relief can be a good option if you want to get out of a low amount of debt quickly. Where many other companies require at least $7,500 in unsecured debt, Greenwise will work with as little as $5,000. And it can settle your debt in just 12 months.
But fees can run as high as 25%. And you might only save about 25% of your enrolled debt after said fees — other companies can often offer a little more in the way of savings.
Best for debt under $7,500.
Pick something else for more savings.
Free quote or consultation
Yes
Services
Debt relief
Minimum debt
$5,000
Typical turnaround
12 to 48 months
Direct or third-party negotiations
Direct
Types of debt
Unsecured debt, excluding tax debt and student loans
Accreditations
Trade organizations: AFCC
BBB: Not accredited
Ratings
BBB: A rating, 5 out of 5 stars based on 48 customer reviews
Trustpilot: None
as of 10/7/20
Free resources or tools
None
Customer service
Phone: 800-674-9498
Email: info@greenwisedebtrelief.com
Mail: 1200 N Federal Highway, Suite 200, Boca Raton FL 33432
Facebook: @greenwisefinancial
Instagram: @greenwisedebtrelief
How does Greenwise Debt Relief work?
Greenwise Debt Relief works by negotiating down your debt with your creditors, in exchange for payment in full. You must have at least $5,000 in unsecured debt to enroll. And it doesn't accept tax debt or student loans.
Typically it takes borrowers between 24 and 48 months to complete this program. Some can complete it in as little as 12 months.
How much does it cost?
Fees range from 18% to 25% of enrolled debt — standard for a debt relief company, though it ends on the high end of the pricing spectrum. Like with other legitimate debt relief companies, Greenwise only charges fees as it settles your accounts.
But because your debt will continue to gain interest over the length of the program, you might end up paying more than expected. If you enroll $5,000 but end up with $7,500 in debt after two years, your fees would range from $1,350 to $1,875.
How much could I save with Greenwise Debt Relief?
Customers typically save between 25% and 32% of all enrolled debt, after fees. Like with fees, this is based on the amount of debt you have at the time of settlement, not when you sign up. If you enroll $5,000 in debt that grows to $7,500 over two years, your savings could range from $1,875 to $2,400.
Is Greenwise Debt Relief legit?
Greenwise Debt Relief is legit in that it's a member of the American Fair Credit Council (AFCC), an organization that sets standards for debt relief companies. It also doesn't show up on the Federal Trade Commission's list of companies and people banned from debt relief.
But there are a few red flags.
One customer claims to have received a spam email from the company, appearing to offer debt consolidation loans. When they clicked the link, it led to a debt settlement page. Many others also complain about receiving spam emails — and struggling to get off mailing lists.
What are the pros and cons of Greenwise Debt Relief?
Greenwise Debt Relief has some strengths and weaknesses to consider when comparing it to other debt settlement companies.
Pros
Qualify with debt as low as $5,000
Option for 12-month program
Fees start at a low 18% of enrolled debt
Savings can be as high as 32% of enrolled debt
Cons
Fees go as high as 25% of enrolled debt
Multiple complaints of emails
Savings might be a low 25% of enrolled debt
Not available in all states
Compare more debt relief options
Greenwise Debt Relief company reviews and complaints
Greenwise Debt Relief only has a handful of online reviews and complaints. The majority of customers state they're happy with the quality of customer service. Most complaints filed with the Better Business Bureau (BBB) are hidden, but several that are there are complaints about spam emails and phone calls.
When I called customer service, the representative I spoke with was helpful to a point. But they also denied a request for a list of the states it services.
What is Greenwise Debt Relief?
Greenwise Debt Relief is a debt settlement company. According to the BBB, it was founded in Boca Raton, Florida in 2017.
The CEO and owner, David Green, was previously Director of Operations at Nationwide Debt Resolution Firm for eight years, according to LinkedIn. Nationwide Debt Resolution Services has no online presence or other employees listed on LinkedIn. But also hasn't landed on the FTC's list of banned debt relief companies.
However, the CEO's name is almost the same as another Floridian, Dave Green, who the FTC has banned from working in the industry in 2017 after running a student loan debt relief scam called Strategic Student Solutions. I was not able to confirm that these two Dave Greens are the same person. If they are, Greenwise Debt Relief would not be following the law. But so far, this company does not appear to have run into any trouble with regulators.
How do I get started?
You can get started by calling customer service or filling out a short online form. Here's how to start online:
Go to the Greenwise Debt Relief website and hit Start now.
Select the amount of debt you'd like to enroll and hit Continue.
Select your state and hit Continue.
Enter your name and contact information. Then hit Click to see your results.
After you submit your form, a debt advisor will contact you to give a free evaluation of your situation.
I've signed up. What's next?
Greenwise doesn't disclose much about the debt relief process. But typically enrolling in debt settlement involves setting up a savings account that you contribute to on a monthly basis. As the company settles your account, it withdraws from this account to pay off your creditors, plus the fee.
If you can't afford to pay into your account, you won't be able to complete the program. This is a reason many people drop out of debt relief — and end up in a worse financial situation than they were in before.
Compare Greenwise Debt Relief to other providers and learn how it stacks up before signing up.
Greenwise Debt Relief is not currently available on Finder
Have you considered Best Egg personal loans?
Fast and easy personal loan application process. See options first without affecting your credit score.
Fast turnaround
Transparent website
Stellar customer reviews
Available to residents of 47 states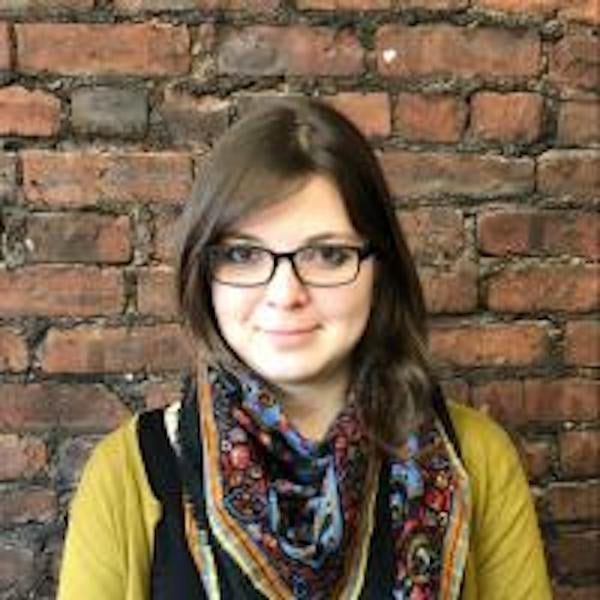 You are about to post a question on finder.com:
Do not enter personal information (eg. surname, phone number, bank details) as your question will be made public

finder.com

is a financial comparison and information service, not a bank or product provider
We cannot provide you with personal advice or recommendations
Your answer might already be waiting – check previous questions below to see if yours has already been asked
Accept and continue