COVID testing now required for international air travel to the United States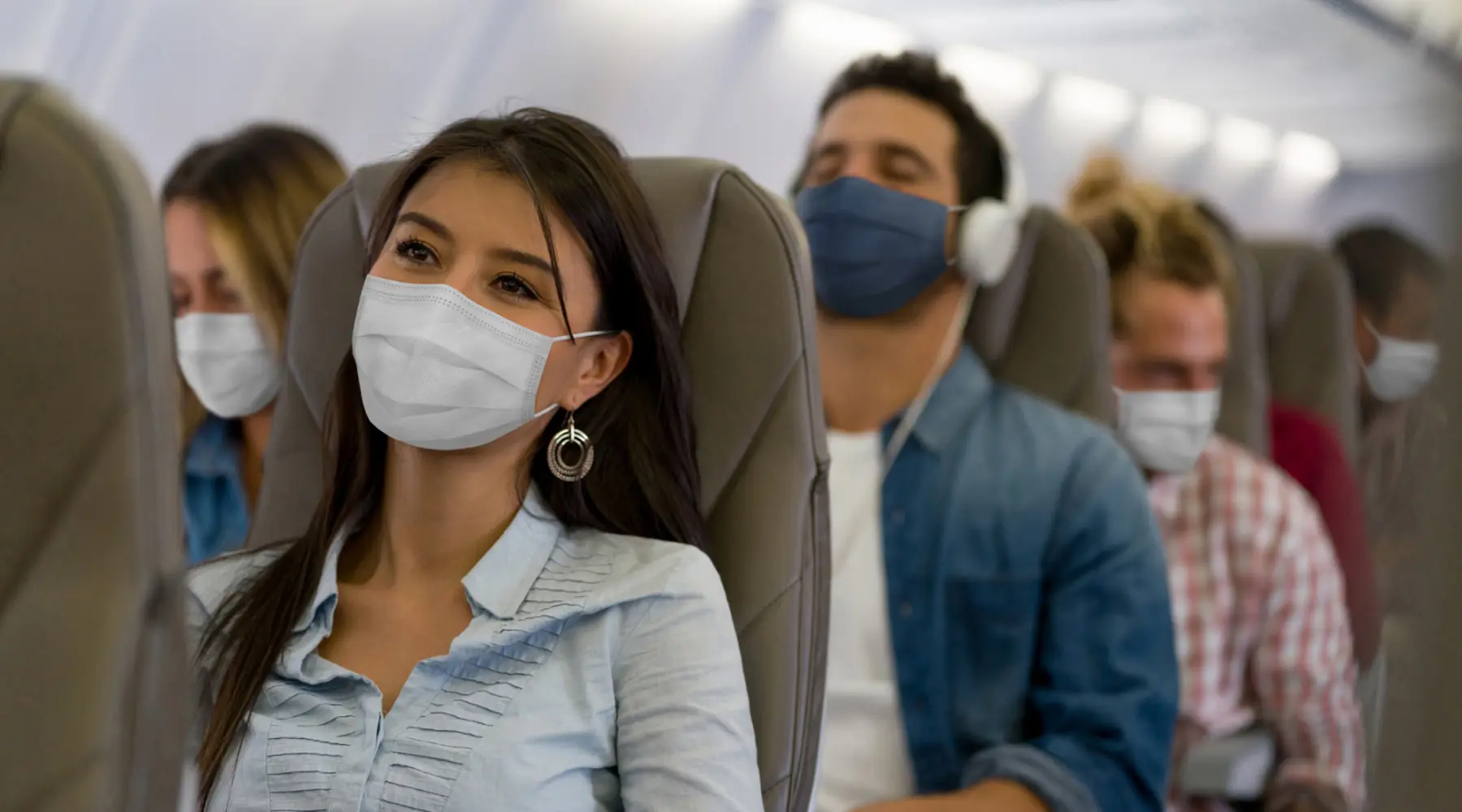 How travel insurance covers delays, quarantines and coronavirus tests.
Starting January 26, 2021, travelers coming into the United States will be required to provide proof of a negative COVID-19 viral test before they can board a flight, according to a statement from the Centers for Disease Control and Prevention (CDC). That will include US citizens flying home from abroad.
The new order, signed on January 12, expands on a similar rule that in December required travelers from the UK to provide a negative COVID-19 taken within 72 hours of their departure. This new order will require airlines to confirm a negative viral test or documentation of recovery for all passengers before allowing them to board the flight. If passengers don't comply, they will be denied boarding.
And don't think the COVID vaccine will exempt you from having to provide a negative test either. "Proof of immunization will not be sufficient, because the vaccines have only been shown to prevent serious illness," CDC spokesperson Jason McDonald told the New York Times.
The new measure is designed to arrest surging cases in the United States in conjunction with other precautions, such as requiring passengers to wear masks at all times, a negative test before departure, testing between three to five days after arriving home and quarantining for seven days) post-travel.
"Testing does not eliminate all risk," CDC Director Robert R. Redfield, MD, said in a statement, "but when combined with a period of staying at home and everyday precautions like wearing masks and social distancing, it can make travel safer, healthier and more responsible by reducing spread on planes, in airports and at destinations."
Can travel insurance help pay for travel-related testing?
Travelers heading abroad will need to consider how these new orders could affect their itineraries and the implications of not complying with the new CDC guidelines.
Finder spoke with the president of travel insurer Seven Corners, Jeremy Murchland, about these changes and how a travel insurance policy can protect you if you test positive before jumping on your return flight.
"This new requirement is yet another reason why it is so important for travelers to purchase the right travel insurance plans. With the new requirement, the most worrisome situation for travelers is what will happen if they test positive, because they could be stuck at their destination for 14 days or until they test negative. Folks can claim for travel delay expenses if they test positive and cannot return to the US, because they are quarantined as long as 'quarantine' is a covered reason listed on their travel insurance plan. Travel delay covers additional transportation, meals, accommodations, and nonrefundable, unused prepaid expenses up to the limit stated in the plan," Murchland said.
This is good news for travelers doing the right thing by following the new CDC guidelines. Murchland was quick to point out that those who don't follow the rules will get stuck with additional expenses for rebooking a flight or accommodation and will not have coverage.
"Coverage is triggered by a positive test. However, lack of testing is not a covered reason to trigger coverage, so it's important that travelers understand the testing options at the destination location before departing on their trip," he said.
Image: Getty