Finder is committed to editorial independence. While we receive compensation when you click links to partners, they do not influence our content.
"Your voice is terrible" – How Fallout 4 Actress Courtenay Taylor Turned It Around
Finder catches up with Courtenay Taylor, an actress who has made a career out of lending her voice to some of gaming's most important series, including the upcoming Fallout 4.

Perhaps you know her has Jack from Mass Effect 2 or Val from Evolve. Perhaps Sergeant Hanrahan in Batman: Arkham Knight or Asheara in Diablo III. What about Ada Wong from Resident Evil? Destiny, God of War, Call of Duty, Skylanders, The Elder Scrolls, The Last of Us, Gears of War, Lego Dimensions, Dragon Age… we could go on. Chances are if you play games, you've heard Courtenay Taylor's voice before. With some 83 video game roles under her belt over a 13-year career, she is nothing if not prolific.
It's a career that rivals the mighty Nolan North, arguably gaming's most well-known voice actor who is currently hard at work finishing off his dialogue as the iconic Nathan Drake in Uncharted 4. He has a whopping 217 video games on his resume, but even he must respect the catalogue of roles Taylor has assembled. She is, indeed, the female Nolan North
Next up for Taylor is one of the year's biggest blockbusters and her largest role to date, voicing the female Soul Survivor in Fallout 4. Ahead of the game's release, we enjoyed a chat with Taylor to find out a little more about what it's like to be gaming's leading (voice) lady.
Check out more Xbox content on finder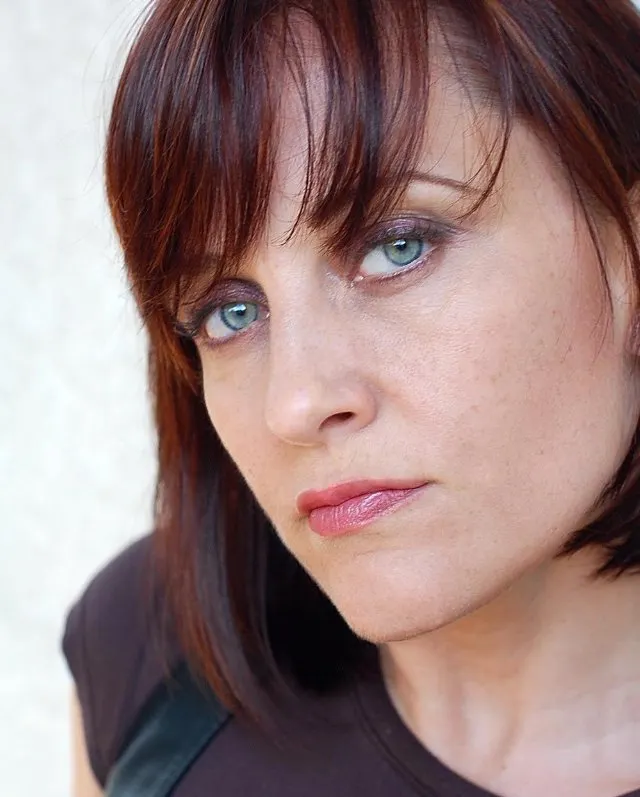 Courtenay Taylor
– Courtney Taylor voices the main protagonist in Fallout 4
– You may remember her as the hard-headed Jack in Mass Effect 2 and 3
– Fun fact: Before her career in voice acting, Taylor taught fitness classes and managed a boxing gym in San Francisco
You're a prolific video games voice-actor; how did you fall into this business and why do you love it so much?
CT: I was mentoring at a boxing gym where I taught a lot of fitness classes – I screamed and yelled a lot and did not take care of my voice. I had some vocal cord nodes as a result and when I went to perform my entrance interview for a master's program in theatre I was denied entry. I had to do a couple of monologues and the guy said, "your voice is terrible. You'll never project in a theatre, I can't possibly consider your application unless you go see a doctor and get your vocal chords scoped out."
So, I went back to my voice and speech teacher and she said, "I think you have a good voice, you should try voiceover." I didn't know what that was, so I took a beginner's voiceover class with a woman in San Francisco. I love talking and I love acting, and it was like a great mixture; but it was a commercial voiceover class. Then I got into games because I have a little bit of a rowdy personality and people would say, "oh, you'd be great in games." I just auditioned and auditioned until I finally landed a role. I think after that, developers sort of realised I wasn't shy and I could make good gut-punching noises.
That's part of the reason why I love it; it's very physical and very cinematic. It's has a lot of imagination with fantastic circumstances, and I get to play a million different things I would never get to play on camera. Old ladies from New York, little English kids and things like that. There's a real openness to your interpretation, too, and also letting people just be good at what they're good at without paying attention to anything happening outside.
You've starred in some of the greatest games of all time, what has been your favourite?
CT: Honestly, each game and every character has been different. There's been really great things about all the characters I've played, even if it was just for the sake of learning. I played a Russian soldier in Call of Duty 2, for example. It was my first military game and I had an accent. Even though it's a no-name character – a background additional voice – it was so much fun to be able to do that. That in and of itself is really amazing.
Then there is a character like Jack from Mass Effect 2, who had this crazy backstory and got to say whatever she wanted. She just f–king stomped through the game, it was incredible. The arc that they gave her was awesome, too. Then to play Ada Wong from Resident Evil, who is so cool and so not me. She's so effortless; she's like the female James Bond. You get to walk in somebody else's shoes – a bunch of different people's shoes – pretty regularly.
Even the ones that were not good – because it was a difficult scenario or not very well organised or whatever – were such as important as learning experiences. You walk out going, "I'm not much better because I just went through that, but we made something good out of something that maybe wasn't so good to start with." It's a live and learn kind of thing.
So a game like Fallout 4, where you voice the main player character, must be a lot of voice work?
CT: 13,000 lines made it into the game. It's up there, if not the most, with the number of lines for any game protagonist ever.
Can you talk us through the process of recording dialogue; how physical is it? Do you adlib? Are other actors involved?
CT: Different games have different styles. Some games want really clean lines with not a lot of pre-life or post-life hangover. With Fallout 4, Bethesda encouraged us to make it our own and left in some of those extra lines to make it a more natural, immersive experience. We did record by ourselves in a booth, with our trusty director, Kal-El Bogdanove, for the entire two years. Brian Delaney [who voices the male Sole Survivor character] would record in the morning and I would record in the afternoon for four hours. We did not have other actors with us, but Kal-el sort of acted out everybody for us. He needs an Academy Award for this experience!
From what I understand, Brian is a very physical actor, and I'm the more emotional one. I think Kal-el spoke to us differently. With Brian, he would be like, "just throw your arm around," whereas with me he tended to speak in more emotional terms. It was nice because he developed shorthand with each of us, but I think ultimately they bled over to each other. Once we started talking about it in the booth, I was like, "ooh, I want to do that too!" So then he would hold his hands out and say, "just pump the brakes a little on this," or, "give me a little Eastwood," or, "don't make a meal out of it, lay it down."
He was great, he kept changing the directions, but speaking the language that each of us could understand.
I would like to see where they take her [Jack, Mass Effect] now…
If there was one character from your resume you'd love to play again, who would it be?
CT: Probably Jack from Mass Effect 2. She was the one that I got to really explore; somebody that I got to know quite a bit. I would like to see where they would take her now. She was similar to me in a lot of ways and I think she had a cool backstory.
Learn more about Xbox on finder
More guides on Finder