Here's where US travelers can go internationally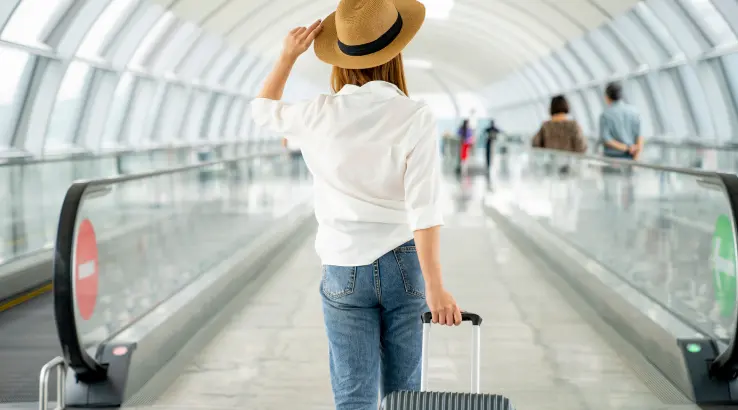 30 countries will welcome you with socially distanced arms.
It's been over three months since the coronavirus pandemic first halted international travel in many parts of the world. If you're itching to plan a getaway, these destinations are welcoming US travelers — and their money, which will be a boon to economies largely dependent on tourism.
Most of these countries have safety protocols in place, like mandatory masks in public spaces, social distancing and temperature checks upon arrival. If you're planning a trip, read up on requirements in advance to make sure you do your part to slow the spread of COVID-19. As always, stay home if you've been exposed to COVID-19 in the last two weeks or are experiencing any flu-like symptoms.
Also keep in mind that the US State Department's Level 4 Global Health Advisory is still in place, which recommends that US citizens avoid international travel due to the uncertain nature of the pandemic.
These countries are open to US citizens
While each of these countries has its own safety protocols in place, they don't — at the moment — require mandatory testing or self-quarantine before or after arrival.
Albania
Dominican Republic
Kosovo
Maldives
Mexico
North Macedonia
Serbia
Tunisia
Turkey
These countries are open to US citizens — with restrictions
You can visit these countries starting today, but you'll need to go through screening and elevated safety protocols to help ensure you don't bring the virus along with you. For example, in Antigua and Barbuda, travelers are required to sign a health declaration stating they're free of symptoms, undergo medical screenings and thermal checks at each entry point, and take a mandatory antigen test.
Antigua and Barbuda
Aruba
Bahamas
Barbados
Beliz
Bermuda
Cambodia
Croatia
Ecuador
Egypt
French Polynesia
Grenada
Jamaica
Seychelles
St. Barts
St. Lucia
St. Vincent and Grenadines
Tanzania
Ukraine
United Arab Emirates
United Kingdom
Puerto Rico and the US Virgin Islands, two US territories, are also open for stateside residents.
These countries will welcome US travelers soon
Dreaming of Rwanda, St. Maarten or Turks and Caicos? Here are the deets on when US residents are allowed in:
Rwanda — commercial flights resume operation on August 1st.
St. Maarten — reopens to US travelers on August 1st, though this is subject to change.
Turks and Caicos — reopens to US travelers on July 22nd with restrictions.
What about the EU?
Last week, the EU extended its travel ban on US residents. It'll reevaluate eligibility at the end of July, but the ban will remain in place until positive COVID-19 test results in the US are at or below the EU average, which was 14 per 100,000 residents as of June 15th — compared to 107 per 100,000 in the US.
Photo: Getty Images