Coronavirus
A comprehensive guide on how to navigate the COVID-19 outbreak.
It's been six months since the World Health Organization (WHO) officially declared COVID-19 a pandemic of global concern. But while the number of new coronavirus cases in America has been on the decline in recent weeks, public health experts warn that a second wave could be coming in the fall and winter months — especially with many children back in the classroom and more businesses newly open to foot traffic.
So what can we do to continue to minimize spreading the virus while the economy works to reopen? That's where Finder comes in. We're committed to publishing comprehensive guides and the latest news updates to help you understand the implications of the virus and make informed choices for both your health and your finances.
If you're concerned that you may be infected, please seek medical advice from a health professional immediately.
Must-read guides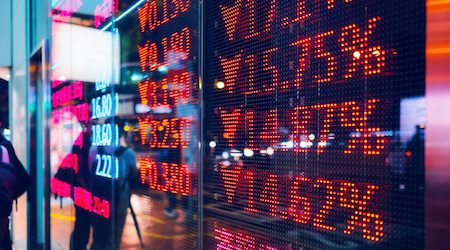 What should share traders do during a stock market crash?
Read more…
Where to find free or low-interest funding to keep you afloat during the COVID-19 outbreak.
Read more…
How can I manage and protect my money?
The coronavirus pandemic has been described as a battle on two fronts: health and the economy. As the government continues to take steps to safely reopen the economy, we can do our part by keeping a close watch on our own finances. Here's how you can safeguard your money (and potentially grow it) during the crisis.
With the economy challenged, take these steps.
How the stock market is changing.
Guard yourself against these scams.
Essential Finder guides on coronavirus and your finances
Where can I get financial help?
Need a hand to cope with your bills right now? Here's how you can get assistance.
Home loans, rent, credit cards, insurance, superannuation, utilities: What's available and how to get it.
Find out what credit card issuers are offering help with your bills right now.
Here are some ideas for how to best use that cash.
Guides to getting financial help during coronavirus
Where can I buy essential supplies online?
The coronavirus sparked panic buying across the US in the early months of the pandemic, making it difficult to find essential items like toilet paper and flour. With fears of a second wave coming this fall, bookmark these buying guides to ensure you're able to find what you need.
Face masks buying guide
Keep up to date on the latest face mask news, including state requirements. Plus, find stores that have face masks in stock, as well as tips for making them yourself.
Where to buy toilet paper online
The best places to stock up on toilet paper online.
A to Z buying guides by product
Easily find the top retailers selling everything from home office equipment to household items.
Guides to online shopping during coronavirus
Find essentials online
What to buy
Where to buy essentials
Personal protective equipment (PPE)
Can I buy an at-home coronavirus test kit?
N95 face masks
Cloth face masks
Disposable face masks
Face masks for kids
Buy face masks in bulk
College-from-home essentials
Sneeze guards
Shoe covers
Hand sanitizer
Hand soap
Aloe vera gel
Hair scissors
Toilet paper
Nitrile gloves
Paper towels
Disinfectant wipes
Baby wipes
Diapers
Bleach
Rubbing and isopropyl alcohol
First aid kits
Laundry detergent
Bidets
Batteries
Thermometers
Infrared thermometers
Streaming services
Free at-home education resources for kids
Art supplies and paint
Gifting during coronavirus
All TV and music streaming free trials
Find food online
Bottled water
Pasta
Oat milk
Rice
Frozen fruit
Frozen vegetables
Baby formula
Meat
Alcohol
What can I do if I lose my job?
The coronavirus pandemic has led to unemployment rates we haven't seen since World War II. Fortunately, there are a range of relief mechanisms available to assist out-of-work Americans. These guides can help.
10 steps to handle unemployment or cut hours during the coronavirus pandemic.
What to do if you need to take time off, are laid off or your work temporarily closes.
How can I set up for working from home?
While some companies have started opening their offices back up again, many are still encouraging employees to work from home if they're able to do so. And back-to-school season saw many public school districts move to solely online learning for the first few weeks of the school year, if not longer. These guides are designed to help.
Everything you'll need for maximum productivity.
The expenses allowed and the records you need to keep.
Avoid security pitfalls with these recommendations.
How does online school work for kids and teens?
Making choices about where your children will go to school isn't easy, especially in the forefront of a constantly changing pandemic. As schools determine the best coronavirus safety measures and the right technology combinations for their buildings and students, we're here to help you make sense of your options.
K–12 online school: The full guide
6 options for distance learning in the age of the coronavirus.
How to decide if homeschooling is right for your family
Alternative education has come a long way in recent years.
Going to college from home? Your complete guide
Ace the fall semester without leaving the house.
What the temporary ban on evictions means for landlords.
Here are the mortgage relief packages offered by lenders.
The home insurance providers letting customers suspend cover due to financial hardship.
How can I support my business?
CDC guidelines and best practices to reopen and keep employees and customers safe.
8 ways to keep your business up and running.
Business guides
What happens to my travel plans?
With the summer months behind us, many Americans thought they'd be able to travel with ease come the fall. But with fears of a second surge of cases in the colder months, that's not the case. These guides will keep you informed about ongoing travel restrictions and their impact on your finances.
COVID-19 travel restrictions: What travelers can and can't do
If you have a trip booked, or you were hoping to get away soon, what does this mean for your travel plans?
Airline change and cancellation policies (updated)
Get the latest info on airfare flexibility.
How to get a travel refund
Get money back on your canceled travel plans.
Travel advisories and policies
The WHO updated its official guidance on face mask use on June 5th and now recommends every person wear a face mask in public when physical distancing is difficult — such as on public transportation and in shops or other confined, crowded areas.
Find more resources to help you stay safe and healthy by reading our guides.
Where to buy at-home coronavirus test kits
The FDA authorized several at-home tests — find out how they work and where you can buy them.
Face mask buying guide
Everything you need to know about face masks.
Your health insurance questions answered
What's happening to costs, and what will change in the future?
Find information on the novel coronavirus and COVID-19, the disease caused by the virus, including how it spreads, how to avoid infection, the symptoms to watch out for and how to protect the vulnerable. You will also find expert advice on travel, insurance, health, shopping and employment.
We'll continue to publish content to help you navigate the outbreak, so be sure to bookmark this page to stay informed. For more information about how Finder is handling the virus, read our official response to the COVID-19 outbreak.