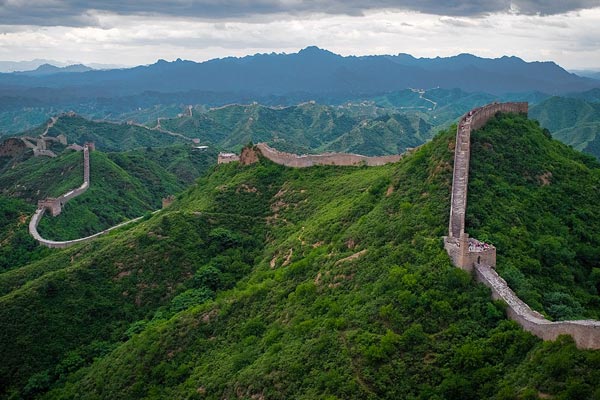 The Great Wall
The majority of what remains of the Great Wall of China was built during the Ming Dynasty in the 14th and 15th centuries.
Made of brick, earth, wood and stone, it stretches east to west from Dandong to Lop Lake and is the longest wall in the world. It's commonly accessed from Beijing.
Being one of the most popular attractions in the nation, you may prefer to tour the wall with a guide for the best opportunity to learn about its history and explore the site.