Finder is committed to editorial independence. While we receive compensation when you click links to partners, they do not influence our opinions or reviews. Learn how we make money.
Chase balance transfer credit cards
Some Chase personal cards offer intro APRs for up to 15 months.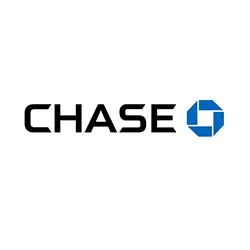 If you need to move debt from another credit card, consider a Chase balance transfer card. They offer healthy intro APRs, and the Chase Slate® credit card will waive the balance transfer fee for a limited time.
Compare Chase balance transfer credit cards
Try the Chase Slate® credit card if you want to avoid balance transfer fees for a limited time. Try the Chase Freedom Unlimited® credit card or Chase Freedom® credit card if you want rewards.
What are the benefits of a balance transfer with Chase?
Here's why Chase is a well-known balance transfer provider:
Strong intro APR periods.
You'll typically find up to a 15-month intro APR on Chase's personal balance transfer cards. Industry-wide, intro APR periods typically top out at around 20 months.
One card has a balance transfer fee offer.
The Chase Slate® credit card is consistently cited as one of the best balance transfer cards. You'll pay in fees on transfers you make within the first 60 days. (After that, you'll pay a fee of $5 or 5% per transfer.)
What are the drawbacks of a balance transfer with Chase?
Chase can be a great choice for balance transfers, but here's why it might not be right for everyone.
You'll find better intro APR periods elsewhere.
If you're looking for the longest balance transfer intro APR, try the Citi Simplicity® Card. It offers a 0% intro APR for a stellar 12 months on balance transfers. After that, a 14.74% to 24.74% variable APR applies.
You may have a very high ongoing APR.
The Chase Freedom Unlimited® credit card, for example, has an upper-range ongoing balance transfer APR of 25.24% variable. Strongly consider paying off your balance transfer before your intro APR expires.
The Chase Slate® credit card doesn't offer rewards.
It has a great intro APR period and 60 days of no balance transfer fees. But because it doesn't offer rewards, it might not be as useful after its intro APR expires.
How hard is it to get approved by Chase for a credit card balance transfer?
As is common with credit card providers, Chase is selective when approving balance transfer requests. The bank wants to see you're a responsible borrower so it won't lose money if it takes on your debt.
If you have a high credit utilization ratio, you're unlikely to be approved for a balance transfer. You may also be denied if your credit score is good but close to fair.
A balance transfer may not be the best choice if you plan on moving a large amount of debt. You might not be approved for the credit limit you're hoping for. And according to some customers, it's difficult to get a substantial credit limit increase with a Chase card.
What debts are eligible for a balance transfer with Chase?
What debt can I transfer?
Debt from non-Chase credit cards
What debt can't I transfer?
Debt from a Chase credit card
Personal or government loans
Can I transfer balances to another Chase card?
Unfortunately, you can't transfer balances from one Chase card to another.
Why is this? Because providers offer balance transfers to entice customers from other banks. If you're a Chase customer, the bank sees no need to spend more promotional dollars to get you on board.
When providers offer lucrative intro APRs, they're losing out on a lot of interest that a customer might otherwise accrue. But the temporary loss in profits could be worth it when the customer racks up interest in a year or two.
How does credit card interest work?
Eligibility requirements
Chase is one of the largest banks in the United States, and its cards are generally very accessible. You're typically eligible to apply for a Chase card if you meet these requirements:
18 years of age or older (19 in Alabama and Nebraska; 21 in Puerto Rico)
Valid Social Security number or Taxpayer Identification Number

What do I need to apply?
Here's the information you'll need for an application:
Full name
Mailing address, phone number and email address
Date of birth, mother's maiden name and Social Security number or Taxpayer Identification Number
Total gross annual income and primary source of income
Your residence status
Optional: Information for authorized users, balance transfer details
How to apply for a balance transfer with Chase
Pick a Chase card and check its balance transfer details.
Check the card's intro APR, and verify whether you'll pay transfer fees.
Apply for the card.
You can request balance transfers on your card application. You'll need the account number of your existing debt and the amount you want to transfer. You can also always request a transfer later by calling Chase support.
Note that Chase may deny you for a card and for a balance transfer.
Wait for your balance transfer to complete.
You're still responsible for making payments on your debt until your transfer has posted. Keep track of your existing payments to avoid hits to your credit score.
Keep track of your balance transfer details.
If you're approved, Chase will send you terms for your card. Confirm your intro APR and note when it ends. Also, confirm your card's ongoing APR.
How long will it take to complete a balance transfer with Chase?
According to Chase, most transfers are processed within a week. However, transfers can take up to 21 days to complete.
I got the card. Now what?
Confirm your balance transfer has posted. You can see the balance transfer in your card transaction history. Call Chase support if you're unsure whether the transfer has completed.
Make timely payments. Create a plan to pay off your transfer before your intro APR expires.
Set up automatic payments to ensure you pay your card bill on time. Chase may revoke your intro APR if you submit a late or returned payment, or if you exceed your credit limit.
Contact customer service. If you have questions about your balance transfer, call 800-432-3117. You can also contact the bank via Twitter @ChaseSupport.
Consider a top card from another brand
Bottom line
Chase offers a few excellent cards for balance transfers. They're especially good options because of their strong intro APRs.
If you're not sure a Chase card is best for your balance transfer, consider cards from other providers such as Barclaycard and Discover. Or compare balance transfer offers.
Frequently asked questions
Image: Shutterstock