Finder is committed to editorial independence. While we receive compensation when you click links to partners, they do not influence our content.
Which credits cards offer free credit scores?
Discover is widely known for this feature — here are other issuers that allow a no-charge peek.
Editor's choice: Experian Credit Report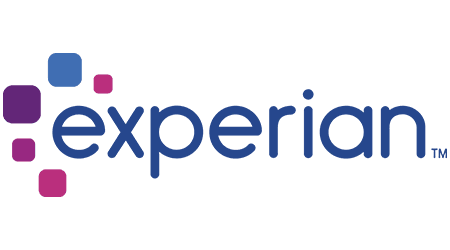 Free FICO Score
Credit alerts and monitoring
Report & score updated every 30 days
Go to Experian
Access to your credit score can help you monitor your overall financial health, which is especially important when you're considering a large purchase, applying for a credit card or taking out a loan.
You might know that Discover offers free access to your FICO Score. But it's not the only provider to entice cardholders with this perk.
What credit cards offer free access to your credit score?
If you don't own a Discover card, you're not left in the cold: Many other providers offer access to some version of your credit score.
What is the Discover Credit Scorecard?
The Discover Credit Scorecard breaks down elements of your credit history in an easy-to-scan dashboard. Along with your FICO Score, you'll see your total accounts open, the length of your credit history, your credit utilization and any missed payments or inquiries.
The best part? You don't need to be a Discover cardholder to qualify. And it's free.
Reviewing your Discover Credit Scorecard won't affect your credit, and your score is updated monthly. You'll also get insight and suggestions to improve your credit based on your personal scorecard.
See your free Discover FICO Score
To access your Discover Credit Scorecard for free:
1. Go to Discover's site. Under All Products, click Credit Scorecard.
2. Hit Click to Continue.
3. Enter your full name, email address, date of birth, home address and Social Security number. Click Continue.
4. Review Discover's terms and conditions. If you consent to its terms, click I Agree.
You should immediately see your Discover Credit Scorecard. For future access, log in to your online Discover account.
Why would Discover let me check my credit for free?
In 2014, the Consumer Financial Protection Bureau (CFPB) requested credit card companies to begin allowing free access to consumer credit scores. To comply, providers like Discover created means for customers to see their scores, along with other helpful financial data previously available from the credit reporting bureaus only.
By allowing just about anybody to see their credit information, Discover can easily market its products and services that include credit cards and personal loans.
Discover Scorecard vs. CreditWise from Capital One
Capital One is another major issuer offering free access to anybody who's interested in their credit history, albeit using a slightly different credit score than Discover.
CreditWise from Capital One is supported by TransUnion, a credit bureau that reports your VantageScore 3.0. This credit scoring model requires only a month of credit history to calculate your score, rather than the six months or more required for FICO.
Like Discover's Credit Scorecard, CreditWise from Capital One presents important factors of your creditworthiness through a dashboard.
Why you should take advantage of getting your credit score for free
Your credit score is an important part of your overall creditworthiness. It's what lenders use to determine your eligibility for loans and personal credit, including mortgages. You can also use your credit score to stay on top of potential ID fraud.
The more you know about your credit score, the better. It can empower you to enter into big financial decisions with confidence.
Get your credit score with these paid services
Bottom line
Credit card companies like Discover and Capital One offer free access to credit scores for everyone, even if you're not a customer.
If you swipe or dip with another credit card provider, chances are they too offer access to your score.
Keep track of your financial history on the go with free apps, and check in monthly to stay on top of changes to your credit score.
Frequently asked questions
More guides on Finder