Finder is committed to editorial independence. While we receive compensation when you click links to partners, they do not influence our content.
Does my business insurance protect me from vandalism and looting?
Your policy could provide coverage for most types of damage.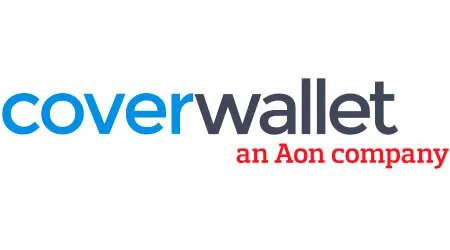 Personal advisors
Wide commercial coverage
Industry-specific quotes
Get quotes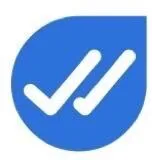 This article was fact-checked and reviewed by Andrew Flueckiger, a licensed insurance agent and Certified Insurance Counselor. Content has been updated for 2020.
The protests gripping America have unfortunately led to some business owners experiencing collateral property damage. Otherwise peaceful downtown business areas have seen smashed windows, theft, looting and other damage. These unfortunate acts of civil commotion have caused further harm to businesses in the midst of the COVID-19 pandemic. Fortunately, having the proper business insurance may provide much needed relief if your business is suffering.
Does business insurance cover civil disruptions?
A standard commercial property insurance policy typically covers property damage caused by looting and vandalism. Both a commercial package policy or a business owners policy should include property coverage.
However, your policy must specifically list your building or business contents for coverage. For example, if you have a general liability policy only, you wouldn't be covered for property damage. General liability only covers you for lawsuits and settlements that somebody sues your business for – it doesn't cover property.
If you've opted into business income coverage, damage that results in temporary closure could be covered until repairs allow you to reopen. This coverage is often included in a business owners policy but not automatically included if you have a commercial package policy.
Watch our short video on how your insurance can cover you in the event of vandalism or looting:
What kind of damage does business insurance cover?
Business insurance covers common property losses like:
Smashed windows or broken doors. These damages are covered under your building's total coverage amount. For example, if you carry $200,000 of coverage on your building, then the windows and doors would be a part of that $200,000.
Stolen inventory. Stolen items are covered under your business contents coverage, if you've opted for it. For instance, you might have $40,000 of contents and inventory coverage to cover stolen goods. Carefully read your policy to make sure yours doesn't require separate coverage for inventory.
Stolen money. Missing cash is often included in business owners policies, but not necessarily on a standard commercial property policy. Each company offers slightly different amounts based on the type of policy and add-ons you select.
Damaged business vehicles. Your commercial auto policy should cover vandalism and damage to company cars on the property if you opted for comprehensive coverage.
Business interruption or closure. If you're unable to continue your business operations, lost income is covered under business income coverage. For it to kick in, you must also experience physical property loss. For example, if your windows and doors are smashed, that's a physical loss of property you'd be covered for, but if tear gas means you have to close for a few hours, it may not be.
Injured customers. If customers are injured inside your building during a violent demonstration, your insurance policy could pay for their medical needs. Medical payments limits are typically found in the general liability section of your policy. Your workers compensation could help with employees' injuries.
When would my claim be denied?
Other than having the right coverage on your policy, your insurer can deny your claim if:
The government or police seizes your property or causes damage. For example, if protesters break into your property and the police take down a door down trying to get them out, your business policy will cover only the damage caused by the protesters.
You didn't prevent damage you knew would happen. It's hard for an insurer to prove, but if you have prior knowledge that local protests could lead to looting and don't take precautions to prevent damage, your insurance company might deny your claim.
If your claim is denied, consider alternative financial relief to help your business recover.
Is there a riot clause in my business insurance policy?
No, there is no riot clause in your insurance policy that excludes damage caused by looting, vandalism or violent protests. Rather, "riot and civil commotion" is a listed peril under both business insurance and homeowners insurance.
Two exclusions that could be confused with a riot clause are:
Governmental action. Intentional and unintentional damage to your property by the government is not covered by your insurance. If the government damages your property to prevent further damage caused by a fire, that is covered. But if the police damage your building or contents while trying to control a protest or violent demonstration, it's not covered.
War and warlike action. War and military action isn't covered by insurance. The definition of war and military action is fairly broad but suggests military force in a battle-like situation. This is not the same thing as a protest turned violent, even if military or police force is used during a civil unrest.
Does insurance cover damage caused by Antifa members?
President Trump recently announced his intent to designate Antifa a terrorist organization, and some policyholders are asking whether they'll still be covered if their property is stolen or damaged during a protest by people identifying as Antifa.
While most property and home insurance policies include an "acts of terrorism" clause, this exclusion probably won't apply to damage caused by protestors or looters — even if a self-declared member of Antifa is behind it.
There are two key reasons for this. First, it's unclear whether the president has the authority to designate a loose group like Antifa as a terrorist organization. And second, the secretary of the treasury must declare the event a "certified act of terrorism" under the Terrorism Risk Insurance Act before the insurance exclusion can apply.
What should I do if my business is vandalized?
If your business is damaged by looting or vandalism, take the steps to protect your business after being vandalized.
Call the police to start the process of filing a police report.
Prevent further damage by removing inventory or boarding up broken windows.
Take pictures and document what was damaged or stolen.
Notify your insurance company to start the claim process by phone or online.
How do I file a claim for vandalism damage?
Contact your insurance company or agent to start the claims process. To speed up your claims process, carefully gather as much documentation as you can during reporting and cleanup, such as pictures, video, receipts and an inventory of damaged or stolen items.
Property claims, such as those for broken windows and stolen contents, require you to pay a deductible. You'll likely have two deductibles: one for damage to your building, and another for damage to your contents or inventory.
Business income claims do not require a deductible, but you must provide documentation that shows how much money you've made in the last month or so.
How can I prevent looting and vandalism damage?
With how quickly looting and vandalism can strike, it's unlikely that you can prevent it, but you can prepare to minimize looting damage to your business both before and during the violence if it's safe to do so:
Install heavy-duty locks on all doors and windows.
Add visible security cameras and signs outside your building.
Board up windows to prevent glass damage if you expect looting can be a problem.
Remove decorations or displays that attract attention.
Secure or remove valuable inventory you don't need daily.
Compare business insurance policies to protect your property
Bottom line
Business insurance coverage can be a valuable tool in getting you back on your feet after looting, vandalism or a break-in.
To find the strongest policy for your budget and needs, compare the benefits of business insurance among at least two companies.
More guides on Finder