Finder is committed to editorial independence. While we receive compensation when you click links to partners, they do not influence our opinions or reviews. Learn how we make money.
Amex Express Checkout: What is it and how does it work?
Pay at participating retailers with your Amex login.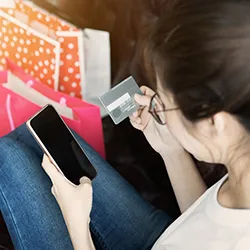 If you're tired of inputting details such as your card number and shipping address each time you checkout online, Amex Express Checkout can help. It lets you pay for your purchase simply by logging in with your Amex credentials at eligible retailers.
What is Amex Express Checkout?
Amex Express Checkout is a payment option that lets you make purchases at certain online retailers with your American Express login. Unlike with competitors Visa Checkout and Masterpass, this feature works only with Amex credit and charge cards.
The service was introduced in 2015, after Masterpass in 2013 and Visa Checkout in 2014.
Why use Amex Express Checkout?
Convenience.
When you use Amex Express Checkout, you don't have to enter your credit card details. You also don't have to enter your shipping or billing address. This information is completed for you; all you have to do is verify the details on the screen and finish your purchase.
Security.
Each time you use Amex Express Checkout, American Express creates a unique digital card number that's valid only with the merchant. This lessens the chance potential hackers can steal your card info and use it elsewhere.
What are the fees to use Amex Express Checkout?
Amex Express Checkout is free to use. But according to Amex, you may be charged a fee from your phone carrier if you receive a one-time code through text message.
How Amex Express Checkout works
Here's some information on how to get started with Amex Express Checkout and how to use it.
How do I sign up for Amex Express Checkout?
Amex Express Checkout itself doesn't require you to sign up. Instead, all you need is an American Express online account, which you can create at the provider's website with your card details and personal information.
What sets Amex Express Checkout apart?
Amex is more than simply a payment network — it also issues its own credit cards. This means it can offer an integrated checkout system, unlike its competitors.
With Visa Checkout and Masterpass, you must add your credit cards to the services first. Then you can use them for purchases at online retailers.
With Amex Express Checkout, you can skip the initial step. Your Amex credit cards are ready to use; you just have to log in to your Amex account while checking out at a participating retailer.
How to use Amex Express Checkout
When you're ready to check out, click the Amex Express Checkout button.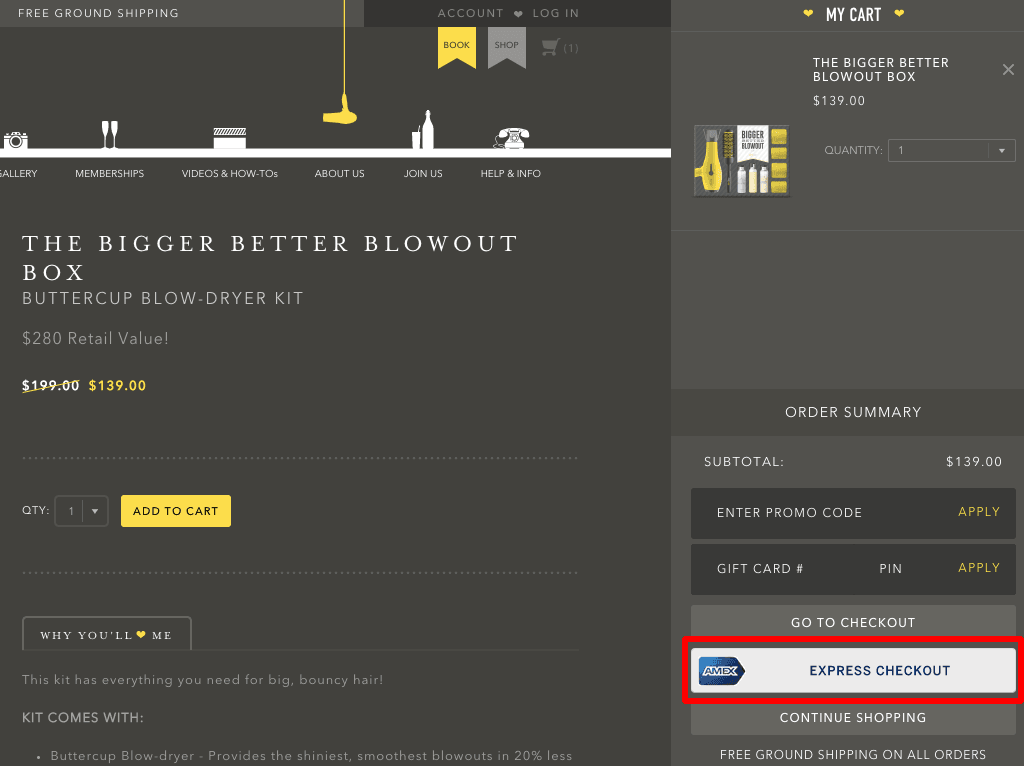 You'll see an Amex Express Checkout popup. Enter your Amex user ID and password. Then, confirm your details and finalize your purchase.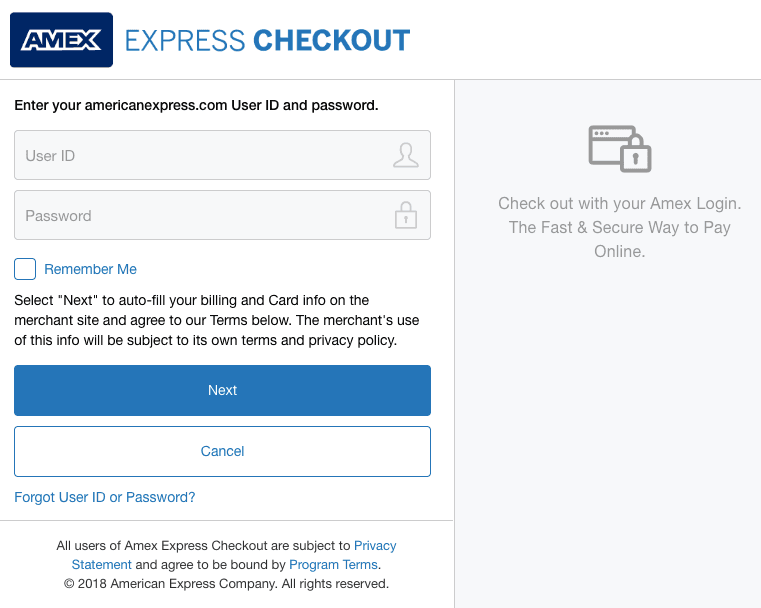 Compare credit cards to use with Amex Express Checkout
You might already have an Amex credit card, but there may be others that offer lucrative rewards for your spending. Here are a few Amex cards to compare.
Bottom line
Amex Express Checkout can make it more convenient to check out at certain online retailers. After you've created your Amex online account, you'll have access to the service.
There are a variety of cards that work with this feature. Compare Amex Express eligible credit cards to find the best one for you.
Frequently asked questions