USAlliance MyLife Savings for Kids review
Earn 2% APY on the first $500 in the account, but any amount over that earns next to nothing.
finder.com's rating: 3.9 / 5.0
★★★★★
The USAlliance MyLife Savings for Kids account earns 2% APY on balances up to $500 but barely earns any interest on balances that exceed that amount. Depending on how much money you think your kid will save, this might not be the best account for you.
$0
Minimum deposit to open
Details
Annual percentage yield (APY)
2.00% on balances of $0 to $500
0.02% on balances of $501+
Fee
$0
Minimum deposit to open
$0
Minimum balance to earn interest
$0
Interest compounding
Daily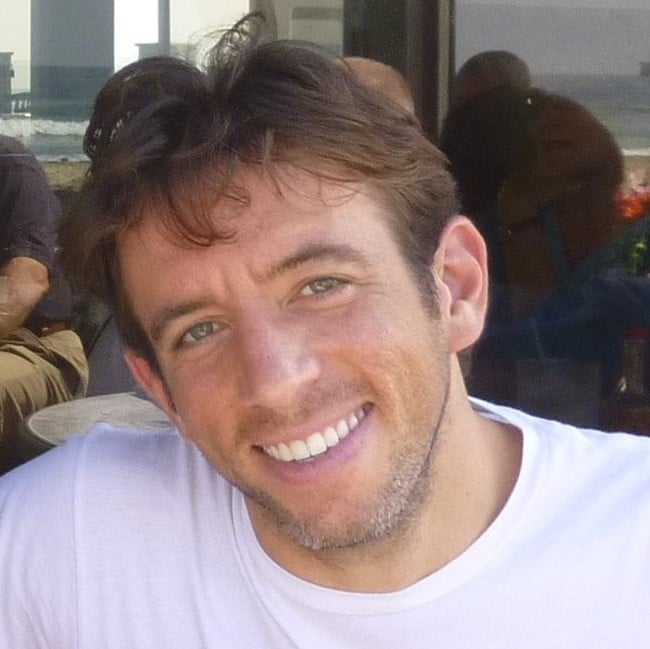 Review by
michael.benninger@finder.com
---
Michael Benninger is a staff banking writer at Finder. He is a former credit analyst and longtime freelancer whose articles have been published by Intuit, Business Insider and the Los Angeles Times. Michael is passionate about all facets of personal finance and has written hundreds of articles about money management during the past decade.
Expert review
The USAlliance MyLife Savings for Kids account is best for children under the age of 13. The account earns an impressive 2% APY but only on balances below $500. Any amount that exceeds that limit will only earn 0.02%, which is next to nothing.
But they'll still earn more money depending on how much they keep in their account. For instance, if they keep $600 in the account for one year, they'll earn $10.11 in interest. Compared to Alliant Kids Savings Account, which earns 1% APY no matter the balance, you'll only earn $3.31 in one year.
Depending on the amount you keep, the account may earn less in interest. For example, if you keep $2,000 in your kid's USAlliance Financial account for one year, you'll only earn $10.39. But if you keep $2,000 in the Alliant account, you'll earn $11.03. Before deciding which account to go with, make sure you do the math to see if it's worth it.
However, keep in mind that your kid will earn an extra $10 on their birthday every year until they turn 13, which might make the USAlliance Financial account worth it, depending on the balance you keep.
How do I open a USAlliance MyLife Savings for Kids account?
To open an account, you'll need to become a USAllliance member. If you qualify for membership, you can open a USAlliance MyLife Savings for Kids account at a branch, over the phone or online by following these steps:
Go to the provider's site and follow the steps to apply.
Select Bank then MyLife Savings for Kids.
Select Open now, then choose Open an account (New member).
Select Minor, then choose Kid and select Continue.
Choose the criterion that qualifies you for a USAlliance Financial account or select None of the above.
Read and agree to the disclosure, then select Savings and MyLife Kids Savings and Continue.
Fill out the minor's information and your information, then submit the application.
Eligibility
To open this account, you and your child must be US citizens or permanent residents. Your child must be under the age of 13, and you must be at least 18. You must also qualify for membership in USAlliance Financial, which requires you to meet one of the following criteria.
Live or work in one of these Massachusetts counties: Barnstable, Essex, Middlesex, Norfolk, Plymouth, Suffolk or Worcester
Live, work, volunteer or worship in West Haven, Connecticut
Live, work or worship in USAlliance Financial's underserved areas of New York City
Be an employee or retiree of an eligible New York or Massachusetts company
Be an employee or retiree of a state or local government agency in one of the following New York counties: Columbia, Dutchess, Greene, Orange, Putnam, Rockland, Sullivan, Ulster or Westchester
Live with or be an immediate family member of an existing USAlliance Financial member
Be a member or become a member of one of these charitable organizations or associations: Council of Community Services, WARC, Rye Arts Center, AOPA, SullivanArc, Tread Lightly!, ASCAP or the New York Historical Society
Required information
You'll need to provide the following information when applying for this account.
Full name
Date of birth
Physical address
Email address
Social Security number
Government-issued ID
Contact phone number
What are the benefits of a USAlliance MyLife Savings for Kids account?
This account has a few attractive features you won't find with other kids' savings accounts.
Earn up to 2% APY. Your kid will earn 2% APY on the first $500. But they'll only earn 0.02% APY on the remaining balance. Depending on how much you plan to keep in the account, it still may be worth considering.
Birthday Bucks. USAlliance Financial will deposit $10 in your kid's account every year on their birthday until they turn 13.
No fees. There are no service fees to open or maintain this account.
What should I look out for?
There are also some drawbacks associated with this account that you should be aware of.
Membership requirements. To open a USAlliance Financial account, you must meet specific requirements related to your residency or employment history or your affiliation with certain participating organizations.
No financial literacy features. Other savings accounts for kids, such as PNC's 'S' Is For Savings, include interactive resources to help your kid learn about managing money, but this account doesn't include these features.
Converts to another account at age 13. Once your kid turns 13, you can choose whether you want to convert the account to a MyLife Teen Checking account, which comes with an ATM or debit card but offers no interest, or a MyLife Savings account, which is virtually identical to the MyLife Savings Account for Kids but lacks the Birthday Bucks.
Compare USAlliance MyLife Savings for Kids with other savings accounts
Compare leading savings accounts for kids based on their fees and features.
How do I deposit or withdraw my money?
You have these eight funding and withdrawal options with this account.
Funding options
Incoming ACH transfer. Transfer funds into this account from an external bank.
Branch deposit. Deposit funds into this account at any of the 14 USAlliance Financial branches in the Northeast or any of the 5,900 shared co-op branches across the country.
Mobile deposit. Use the USAlliance Financial smartphone app to deposit endorsed checks into this account.
Wire transfer. You can accept incoming wire transfers for free if you deposit the funds directly into your account.
Mail. Send endorsed checks to:
411 Theodore Fremd Avenue, Suite 350
Rye, NY 10580-1426
Attention: Member Services
Withdraw options
Branch withdrawal. Withdraw funds at any USAlliance Financial or shared co-op branch.
Outgoing ACH transfer. Transfer funds to an external linked account.
Outgoing wire transfers. Send outgoing wire transfers for $35 each.
How to contact USAlliance Financial about my savings account?
If you have questions or need support with your MyLife Savings for Kids account, you can contact USAlliance Financial in the following ways.
Phone. Call 800-431-2754 weekdays from 7:30 a.m. to 8 p.m. ET or Saturdays from 9 a.m. to 3 p.m. ET.
Email. Contact the service team at memberservices@usalliance.org.
Mail. Send correspondence to 411 Theodore Fremd Avenue, Suite 350, Rye, NY 10580-1426.
Savings account ratings
★★★★★ — Excellent
★★★★★ — Good
★★★★★ — Average
★★★★★ — Subpar
★★★★★ — Poor
We analyze top savings accounts and rate them one to five stars based on factors that are most important to you. These factors include: interest rates, monthly fees, minimum deposits, customer service and account features.