DEGIRO review
You can invest worldwide with low fees and great rates from DEGIRO. Find out more about it.
Finder rating
★★★★★
Expert analysis
Customer rating
★★★★★
Satisfaction survey
Access to millions of shares in international markets
Complicated fee structure
DEGIRO is an online broker that lets you trade shares, options, futures and exchange traded funds (ETFs), among other types of investment. DEGIRO was founded in 2013 in the Netherlands and has since spread across 18 European countries, including the UK.
DEGIRO's international reach means it offers a highly competitive commissions structure and full access to the worldwide marketplace. DEGIRO is also able to offer fees on average 85% lower than local competitors, making it one of the most competitive trading platforms in the world. DEGIRO has received a Finder Recommended badge for September 2022. We named it the best best trading app for international trading when we compared all of the trading apps that we've reviewed on our site against more than 80 different features and fees to highlight stand out providers in each category. You can see all of the other best trading apps in our guide.
Read on to find out more about DEGIRO and whether it might be the right share dealing option for you.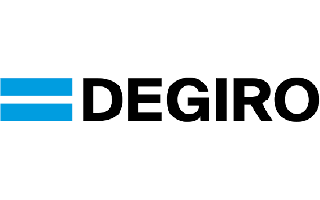 Open your share-dealing account with DEGIRO
Great for investors looking to buy and hold shares
Some of the lowest fees in the market
Access to millions of shares in international markets
Easy to buy and manage shares online
Capital at risk, investments may fall
All investing should be regarded as longer term. The value of your investments can go up and down, and you may get back less than you invest. Past performance is no guarantee of future results. If you're not sure which investments are right for you, please seek out a financial adviser. Capital at risk.
What does DEGIRO do?
DEGIRO provides its traders with an award-winning trading platform and complicated but impressively low fees alongside its unusual access to a truly global marketplace. DEGIRO is able to use its international reach to offer traders access to the usually traded markets of the UK and the USA, but also the more unusual markets such as Australia and Japan, among others.
Trade with incredibly low rates
Global market access
Comprehensive tools, capabilities and service for all trading markets
Open an account for free with no minimum deposit
What products does DEGIRO have?
DEGIRO doesn't have an ISA or pension product. You can only invest in a general investment account.
This means that you can't get any kind of tax relief from your investments. Any profit you make over £12,300 in each tax year is subject to tax.
If the lack of ISA is a dealbreaker for you, then consider Trading 212, Hargreaves Lansdown or Freetrade, all of which have ISAs.
What features does DEGIRO have?
Some features of DEGIRO include:
Face ID and Touch ID login as well as 2-factor authentication
Access stock-specific news
Carry out combination orders
Access fundamental analysis tools
Analysts' views on stocks
Real-time quotes
Safe deposits and withdrawals
DEGIRO fees
DEGIRO has a whole sheet of fees that it charges – which is a bit much if you ask us. We highlight the main ones below, but if you need to know about a specific fee or charge then you'll need to check out the DEGIRO website.
We've listed the fees for stocks and leveraged products and the fees for ETFs below.
Fees for stocks and leveraged products
The fees depend on the stock exchange that you are exchanging on. For some stock exchanges there's a maximum fee.
Stock exchange
Fee
Maximum fee
London stock exchange
£1.75 + 0.014%
£5.00
United States
€0
N/A
Germany – XETRA
€ 4.00 + 0.05%
€ 60.00
Germany – Zertifikate-Börse Frankfurt
€ 2.00 + 0.11%
N/A
Germany – Frankfurt (stocks)
€ 7.50 + 0.09%
N/A
Austria, Belgium, Denmark, Finland, France, Ireland, Italy, The Netherlands,
Norway, Portugal, Spain, Sweden, Switzerland
€ 4.00 + 0.05%
€ 60.00
Canada
€ 2.00 + CAD 0.01 per share
€ 60.00
Australia, Hong Kong, Japan, Singapore
€ 10.00 + 0.06%
N/A
Poland
€ 5.00 + 0.16%
N/A
Czech Republic, Greece, Hungary, Turkey
€ 10.00 + 0.16%
N/A
DEGIRO ETF fees
All ETFs worldwide cost €2.00 + 0.03% (EUR), except for the free ETFs which are, you guessed it, free. There are terms and conditions to these though, you can check them out on DEGIRO's website.
What can I invest in with DEGIRO?
| Investment type | Available with Revolut? |
| --- | --- |
| US Stocks | |
| UK Stocks | |
| ETFs | |
| Funds | |
| Bonds | |
| Options | |
| Futures | |
| CFDs | |
Is DEGIRO safe?
DEGIRO is a multi-award-winning online stock broker and is well known in the world of trading. It's regulated and supervised by The Netherlands Authority for Financial Markets (AFM), the Dutch Central Bank (DNB) and the Financial Conduct Authority (FCA) in the UK.
As with any investment or trading opportunity, your capital is always at risk.
DEGIRO: Reddit users' verdict
Most Reddit users favoured DEGIRO due to its very competitive fees and agreed that they were unlikely to find a similar product for less. Some of the main drawbacks included the customer service and sheer number of different fees. Many Reddit users started off with DEGIRO, then moved to a more comprehensive broker when they felt they were more of an experienced trader.
Pros and cons of DEGIRO
Pros
Access to millions of shares in international markets
Mobile app that allows you to access your portfolio anytime and anywhere you are
Low fees
Lack of educational tools
Cons
Complicated fee structure
No stocks and shares ISA or pension product
Our verdict: Is DEGIRO any good?
On the whole, this is a great platform and it's really popular with investors. It's quite simple and basic, meaning that it's good for those just starting out with investing as there isn't an overwhelming amount of options, but it might be a little too basic for experienced investors.
Obviously, the low fees make it a competitive option against similar platforms. It might not suitable for beginner investors and you can't use a debit card to top up, which can be a pain for most investors.
Get started by visiting Degiro and opening an account. Still not sure? Compare other share trading platforms with our comparison table.
Deemed authorised and regulated by the Financial Conduct Authority. The nature and extent of consumer protections may differ from those for firms based in the UK. Details of the Temporary Permissions Regime, which allows EEA-based firms to operate in the UK for a limited period while seeking full authorisation, are available on the Financial Conduct Authority's website.
Frequently asked questions
Back to top