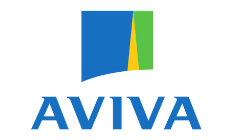 Aviva travel insurance review
Discover if Aviva has the travel insurance that's right for your trip.
Customer rating
★★★★★
Satisfaction survey

Efficient, good service, according to many customers.

Limited options - no levels of cover
Update: Aviva has announced that it has suspended selling travel insurance in the midst of the coronavirus pandemic. Try our travel insurance comparison page to find another insurer.
Whether you're going on a cruise or you're going on a city break with a partner, you should always have the right level of insurance to protect you and your belongings while away.
Aviva offers several different travel insurance policies, and you can choose to have basic or comprehensive protection.
Who is Aviva?
Aviva can trace its roots back over 300 years and is the UK's largest insurance company. It was officially known as Norwich Union in the UK up until 2009.
These days it has over 15 million customers and offers a broad range of policies from life and health insurance to pension plans and travel coverage.
What are my cover options with Aviva?
Aviva offers an array of travel insurance options. A selection of their features is listed below.
Heading off with the kids for a summer holiday or doing a city break? If you think you'll only go away once this year then this is the ideal policy. Aviva's policy will offer:
Cover for up to 120 days abroad.
Cover for UK holidays that are 2 days or longer.
Cover for up to £5,000 on flights or accommodation if you need to cancel your trip due to an unforeseen event like needing surgery.
Have to be between 16 and 79 to take out the policy.
Up to £10 million coverage for emergency medical and dental treatment.
Repatriation policy means you'll be flown home if you've had a serious health issue.
Up to £500 for lost or stolen money.
Cover up to 8 friends or family members and get additional coverage for activities like golf and winter sports.
24/7 medical emergency helpline.
Going away more than just the once this year? If you're going on multiple holidays an annual policy can save you money and time. There'll be no need to do your research and take out separate insurance policies for each trip. Aviva's annual cover features include:
Protection for up to £5,000 if you need to cancel your trip due to a serious and unforeseen problem, such as needing surgery.
Protection for up to £10 million for emergency medical and dental treatment, meanwhile you'll be repatriated if you need to be sent home after suffering a serious injury or illness.
Coverage for up to £500 for lost or stolen money.
Cover up to 8 friends or family members and take out an additional policy if you want to be protected for activities like scuba diving and winter sports.
24/7 medical emergency helpline.
Get protection for 31 days abroad, or take out an extension of up to 90 days if you're away for a long period. On a gap year perhaps?
Golf should be relaxing and stress-free. Yet it might be a trip from hell should your gear go missing or you suffer an injury. Thankfully insurance can ease the pain and help protect you if something goes wrong. Here's what a golf policy from Aviva looks like:
Cover for clubs and equipment if they go missing or are damaged for up to £1,500.
Should you need to hire equipment because yours has gone missing then get help for up to £250.
Get refunded for pre-paid green fees if you can't play due to illness or injury.
A cruise is a great way to see the world and explore the open seas. Having insurance will mean you can relax even more, knowing full well that you'll be protected if your trip encounters choppy waters. Aviva will cover you for cruises under its standard single or annual trip policies:
Replacement of your personal items if your baggage is misplaced or lost.
Replacement of your important documents such as your passport if it's lost or stolen.
Heading off to the slopes this year? Skiing and winter sports come with a fair amount of risk, but this shouldn't stop you from enjoying yourself. Winter travel insurance could save you a gigantic bill if you have an accident or serious injury on the trip. Aviva's policy features include:
Cover for up to £500 on any lost, stolen or damaged winter sports equipment.
Avalanche delay up to £200.
Cover if the piste is closed for up to £300.
Unable to ski or take part because of an illness or accidental injury? Get protected for up to £200.
Medical assistance 24/7.
Whether you're going backpacking or visiting family in a far away country, you'll need to make sure your policy includes worldwide cover if you're going further afield. While the policy will be more expensive, it could save you having to pay insane amounts on foreign healthcare. Here's what Aviva's policy looks like:
You'll have to pay more to be covered outside of Europe.
Emergency repatriation if you need it.
Financial cover for any medical treatment you need abroad.
Round the clock medical emergency helpline.
Protection for lost or stolen money.
If the airspace you're due to fly in is closed, or the airport is shut, then you'll be covered. Here's what for:
Extended cancellation cover for up to £5,000.
Extended stay abroad cover for up to £1,500.
You'll need to provide receipts to have a successful claim.
No protection if you booked flights knowing the airspace or airport would be inaccessible.
What level of cover can I get?
Most travel insurance companies offer you tiers of coverage, such as bronze, silver and gold.
Aviva is different though, so you choose between single or annual trip cover, then decide if you want to buy add-on policies such as for winter sports, golf or scuba diving.
Whether you take out a single or annual deal, here's what you'll get:
| Cover benefits | Single or Annual policy |
| --- | --- |
| Cancellation | £1,000 |
| Emergency medical treatment | £2,000,000 |
| Hospital benefit | – |
| Personal accident | – |
| Loss of baggage | £1,000 |
| Personal money | – |
| Passport and travel documents | £100 |
| Delayed departure | – |
| Cancellation of trip after 12 hour delay | £1,000 |
| Missed departure | – |
| Personal liability per policy | £1,000,000 |
| Legal protection per policy | £25,000 |
| End supplier failure | – |
| Winter sports cover | Optional |
| Business cover | – |
| Golf cover | – |
| Cruise cover | – |
How much is my excess?
An excess is the amount of money you have to pay towards a claim before your insurer starts coughing up.
So say you have an excess of £100 and the stolen laptop you're claiming for is worth £200, you'll have to pay half of the cost out of your own pocket.
How much excess you will have to pay will depend on the type of claim you're making, so take a look at the full list of excess costs outlined in your policy handbook.
What's the claims process for Aviva?
If you need to make a claim and it's not an emergency, the easiest way is on the Aviva website.
You should have the following to hand:
Policy number – see your MyAviva for this.
Your personal details and any details of other people claiming on the policy.
Any details about your trip, such as date of travel, airline and any photos.
If it's a medical emergency and you're abroad, then call Aviva on +44 1603 208 044. If it's not an emergency dial+44 1603 603 716.
Aviva pros and cons
Pros
Access your policy documents online.
24/7 medical emergency helpline.
You can add up to eight other people to your own policy.
Cons
Not a wide selection of coverage options.
Upper age limits apply.
---
The offers compared on this page are chosen from a range of products we can track; we don't cover every product on the market...yet. Unless we've indicated otherwise, products are shown in no particular order or ranking. The terms "best", "top", "cheap" (and variations), aren't product ratings, although we always explain what's great about a product when we highlight it; this is
subject to our terms of use
. When making a big financial decision, it's wise to consider getting independent financial advice, and always consider your own financial circumstances when comparing products so you get what's right for you.