Trinity Debt Management review
Can this faith-based program get you out of debt?
Bottom line: Trinity Debt Management is a nonprofit debt management agency with Christian roots. It specializes in assisting borrowers with repaying unsecured debts, and possibly negotiating with creditors to reduce interest rates.
Trinity Debt Relief details
Free quote or consultation
Yes.
Services
Debt management plans (DMPs), credit counseling, and negotiations with creditors.
Minimum debt
Not stated
Typical turnaround
Three to five years
Direct or third-party negotiations
Negotiates debt itself.
Fees
Between $8 to $50 per month.
Types of debt
Credit cards, personal loans and medical debt. States it will help with any form of debt.
Accreditations
Not accredited with: Better Business Bureau, American Fair Credit Council, or the International Association of Professional Debt Arbitrators.
Ratings
3.3 TrustPilot
Free resources or tools
Offers free educational materials on topics such as budgeting, mortgages, debt management, debt consolidation and the like.
Customer service
Contact form: www.trinitycredit.org/contact-us
Phone number: (800) 793-9049
Address: 11229 Reading Road, Cincinnati, OH 45241
States serviced
Not available in Kansas, Montana, Nevada, New York, Rhode Island.
Other details
Christian-based agency
Single-payment monthly plan
No mention of money-back guarantee
Pros
Over 26 years in the business
Free phone consultation
Plan involves one monthly payment
Could help with lowering interest rates
Free online educational materials
Cons
Goes by multiple names
Not accredited by BBB, AFCC or IAPDA
Fees not clear on site
No minimum debt listed
What is Trinity Debt Management and is it legit?
Trinity Debt Management — sometimes called Trinity Credit, Trinity Credit & Debt — is a nonprofit, christian debt managment agency. It was founded in 1994, so it's got some experience behind it.
Despite it's age, it isn't accredited by anything we'd like to see. It's lacking an accreditation from the Better Business Bureau (BBB), the American Fair Credit Council (AFCC) and the International Association of Professional Debt Arbitrators (IAPDA). The AFCC is an advocate for consumer rights when it comes to debt settlement, and the IAPDA offers debt settlement and credit counseling certification programs.
In terms of it's debt management plans, or DMPs, Trinity states that you'll be free of the debt within three to five years. Plans involve "one managmable monthly payment," and it will attempt to negotiate with your creditors to reduce fees and interest rates, therefore helping you manage your unsecured debt and lower your overall cost.
How does Trinity Debt Management work?
Trinity outlines three basic steps on how its DMPs work:
Consultation. Call for a free consultation and explore options with "Trinity's Certified Credit Counselors."
Negotiate. Trinity attempts to negotiate with your creditors to lower interest rates and/or reduce fees incurred.
Monthly payment. Trinity creates one monthly payment for you to make (over the course of three or five years) that goes toward the debt in your DMP.
Note: Trinity Debt Management isn't accredited by the IAPDA, which offer certification programs, so it's not clear how Trinitiy's counselors are "Certified."
How much does it cost?
While not entirely clear on the site, fees can be anywhere between $8 to $50 per month for the debt management services.
How much could I save with Trinity Debt Management?
Trinity Debt Management uses an example of how you can save with its help.
"On your own" example:
| | |
| --- | --- |
| Starting balance | $14,882 |
| Interest rate | 22% |
| Minimum monthly payment | $479.00 |
| Months to pay off debt | 276 |
| Interest paid | $30,202 |
"Trinity's help" example:
| | |
| --- | --- |
| Starting balance | $14,882 |
| Interest rate | 8% |
| Minimum monthly payment | $369 |
| Months to pay off debt | 52 |
| Interest paid | $2,645 |
This example shows Trinity could help you save thousands in interest and help you pay off debt faster. However, take this with a grain of salt. This isn't a real example, and only shows one balance with a decently-high interest rate.
Despite that, it does show truth — reducing your interest rate and paying off your loan faster can indeed help you save.
Trinity Debt Management reviews and complaints
| | |
| --- | --- |
| BBB accredited | No |
| BBB rating | NR |
| BBB customer reviews | |
| Trustpilot Score | 3.3 out of 5 stars, based on 178 customer reviews |
| Customer reviews verified as of | 17 August 2022 |
Trinity Debt Management doesn't have a BBB profile, rating or accreditation — not ideal. Without a profile, we can't view customer reviews, complaints, or ongoing/past lawsuits. And as we've mentioned, Trinity is missing other important accreditations as well.
On Trustpilot, it has a claimed profile and fair rating, giving us a closer look at its services, customer praises and complaints. As of August 2022, it's holding a 3.3-star rating, and the latest Trustpilot review is from 2021. Another thing worth noting is that Trinity hasn't responded to very many reviews despite claiming the Trustpilot profile, and we noted multiple "invited" reviews. In short, they're asking for reviews but not responding to feedback.
Positive reviews cite knowledgable and helpful staff, the agency following through with managing debt, and overall, praise around the one monthly payment plan. On the other side of the fence, negative reviews cite Trinity missing payments and inconsistencies regarding account status.
Debt management vs. debt settlement
Debt settlement agencies involve negotiating your owed debt(s) to a lower amount. This sounds like a great deal, but this process typically involves pausing any payments during the negotiation period — therefore negatively impacting your credit score. A few missed payments can really wreck a good credit score; not to mention the continuation of interest build up and possible late fees that can incur.
Additionally, a debt settlement appears on your credit report, noting that the debt was settled for less than what you owe. This tells future lenders that you were unable to repay what you had previously taken on, possibly resulting in a lower chance of future loan approvals for seven years that mark may remain.
Debt management agencies, such as Trinity Debt Management, are often the better option if you're worried about your credit score and future loan opportunities.
Two main reasons: DMPs involve the continuation of payments and your total balance isn't reduced. Debt management also shows up differently on your credit report, often displaying "in financial counseling" or something similar, while your payments are continually noted. It can still negatively affect your credit score, but typically, not as much. Debt management can also look better to lenders if you complete the plan, since you did work on paying what you owed.
How Trinity Debt Management compares to other debt relief companies
Trintiy Debt Managment has decent reviews and years in the industry, but it's by no means your only debt relief option.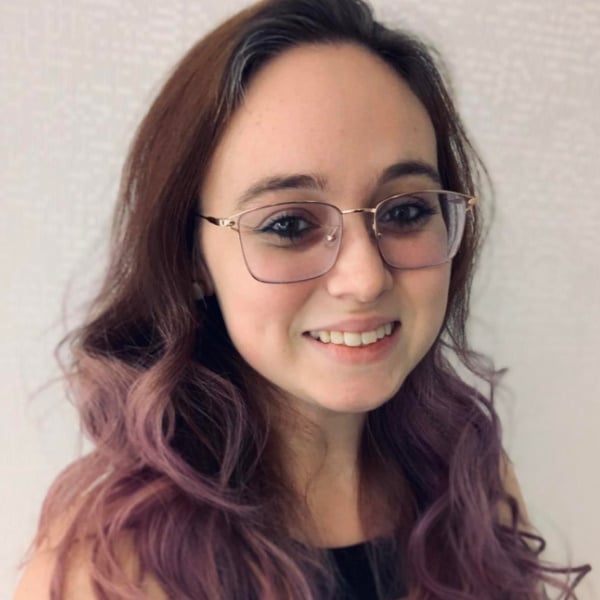 Review by
bethany.hickey+wordpress@finder.com
---
Bethany Hickey is a writer for Finder, specializing in NFTs and crypto gaming. Before writing about crypto, she specialized in auto insurance and car loans — publishing more than 800 finance articles to help readers make better car-buying decisions. She's contributed to multiple sites that include CarsDirect, Auto Credit Express and the Car Connection. Bethany earned a Bachelor of Arts in English from the University of Michigan-Flint, and is an avid gamer and collector with over 30 consoles and handhelds and too many trading cards.
Expert review
Trinity Debt Management is a nonprofit that offers credit counseling, housing counseling and debt management. Its debt management program has the potential to get customers out of debt quickly and efficiently. Though it claims to help clients pay down their debt in as little as three to five years, its website lacks transparency — and services may not be available in your state. And despite the age and experience of the company, it lacks accreditation by the BBB and AFCC.
You should compare your debt relief options before making a final decision.