Finder is committed to editorial independence. While we receive compensation when you click links to partners, they do not influence our opinions or reviews. Learn how we make money.
Travel Guard travel insurance review
Owned by AIG, this insurer has a portfolio of plans for various types of travelers.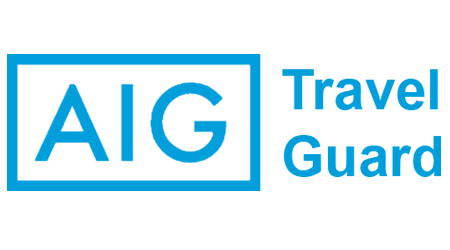 One of the largest insurers in the US, Travel Guard has a range of coverage options for different travelers — from budget travelers to frequent flyers.
Compare Travel Guard travel insurance policies
What types of travel insurance does Travel Guard offer?
Travel Guard offers four tiered plans: Basic, Silver, Gold and Platinum. Here's a breakdown of the coverage each plan offers.
| | Silver | Gold | Platinum |
| --- | --- | --- | --- |
| Trip Cancellation | 100% trip cost | 100% trip cost | 100% trip cost |
| Trip interruption | 100% trip cost | 100% trip cost | 100% trip cost |
| Trip delay | $500 ($100 a day per person) | $750 ($150 a day per person) | $1,000 ($200 a day per person) |
| Missed connection | N/A | $250 | $500 |
| Baggage and personal effects | $750 ($50 deductible) | $1,000 | $2,500 |
| Baggage delay | $200 (delayed more than 24 hours) | $300 (delayed more than 12 hours) | $500 (delayed more than 12 hours) |
| Accident sickness medical expense | $15,000 ($50 deductible) | $25,000 | $50,000 |
| Emergency evacuation and repatriation of remains | $150,000 | $500,000 | $1,000,000 |
| Accidental death and dismemberment | N/A | $10,000 | $50,000 |
Is travel assistance included?
Yes. Travel Guard offers 24/7 emergency assistance.
The insurer can help you find additional services if you need them during your trip. Note that you could pay fees to third-party providers for these services.
Travel medical assistance. Get such medical emergency assistance as prescription replacement and medical evacuations.
Worldwide travel assistance. Receive assistance for travel emergencies that include emergency hotel reservations and interpreter services.
Other Travel Guard plans
The tiered plans aside, the insurer has these coverage options.
Pack 'N Go
Pack 'N Go is similar to Travel Guard's standard plans. The key difference is that you won't receive trip-cancellation insurance. Pack 'N Go could be a good choice if you're booking a last-minute trip that you're unlikely to cancel.
Travel Guard Plus
Travel Guard Plus is similar to the Platinum plan but includes a few extra coverages. For example, you could qualify for Adventure Sports Coverage, which insures you for adventurous sports like bungee jumping and ice climbing. You can also add optional coverages that cover you more comprehensively. For example, your Cancel For Any Reason coverage may reimburse you for up to 75% of your nonrefundable expenses, instead of just 50%.
Can I add more coverage to my policy?
You may qualify for Travel Guard's extra coverages if you book your insurance within a specific window of paying for your trip — for example, within 15 days.
Extra coverage can include:
A pre-existing medical condition exclusion waiver. Travel Guard generally excludes pre-existing medical conditions from coverage. This exclusion is waived, however, if you qualify for extra coverage.
Trip cancellation and interruption coverage due to financial default of carrier. If you can't take your trip because your carrier failed to pay its debts, you may be covered by Travel Guard.
Medical coverage upgrade. Double your medical expense coverage.
Car rental collision coverage. Cover the costs that result from a collision, with deductibles that vary by plan.
Cancel for Any Reason. CFAR reimburses 50% of your nonrefundable costs when you cancel up to 48 hours before you're scheduled to depart.
Flight Guard. Get $100,000 to $500,000 in coverage for accidental death or dismemberment on a flight or charter.
How much does Travel Guard travel insurance cost?
The price comes down to your state, age and the dates and location of travel. But expect it to set you back around 4% to 10% of your trip cost.
How to buy Travel Guard insurance
Follow these steps to get a quote or buy coverage:
1. Visit Travel Guard's website.
2. Click Get A Quote or select a plan under Most Popular Plans.
3. Select your state of residence.
4. Enter details for your trip, including your departure and return date, when you paid for your trip, your trip's cost and your date of birth.
5. Select optional coverages.
6. Enter your personal details.
7. Pay for your insurance plan.
Bottom line
Backed by financial giant AIG, Travel Guard is a strong choice for travel insurance and has a range of tiered plans for various types of travelers. In the leadup to your trip, it's worth comparing travel insurance companies to get the best possible policy and price.
Frequently asked questions
More guides on Finder