Finder is committed to editorial independence. While we receive compensation when you click links to partners, they do not influence our opinions or reviews. Learn how we make money.
STA Travel insurance review
Get straightforward, affordable coverage for your overseas adventures.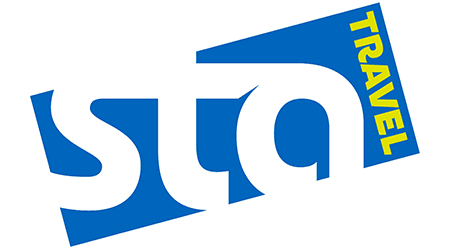 There are lots of things that can happen when you're overseas — stolen or lost luggage, sickness or injury or you may need to cancel your trip before it even begins. Whatever the issue, dealing with problems on vacation can be expensive. With travel insurance protection from STA Travel, you can protect your trip and your money.
STA Travel policies
Explorer plus policy coverage
Provides coverage for medical emergencies, trip delay, trip cancellation, and security and political evacuation.
This multi-trip policy offers protection for unlimited trips over a 12-month period. This could be the ideal option for students studying abroad.
Offers coverage for those seeking adventure — bungee jumping, rock climbing or any other high risk activity.
Standard international travel insurance coverage
Provides comprehensive coverage from trip cancellation, interruption and delay, loss or damage of personal items and baggage, emergency accident, sickness and medical expenses and emergency medical evacuation.
Coverage is available for travelers up to 72 years old for a single trip with a maximum stay of six months.
If you suffer from a pre-existing medical condition it offers protection against illnesses and diseases you're aware of before you leave for your trip.
Back to top
Features of STA Travel insurance policies
With all plans you'll have a 14 day free look to see if you want to keep the policy and receive a full refund after sending a written notice of cancellation. You'll also benefit from paying for claims instantly while traveling, without having to wait for reimbursements.
Explorer plus policy coverage
Standard international travel insurance coverage
Trip cancellation
$3,000
Not Available
Trip interruption
$3,000
Not Available
Trip delay
Up to $1,000
Up to $250
Baggage delay
Up to $200
Up to $100
Baggage & personal effects
Includes lost passport & visa replacement costs
Up to $2,500
Not Available
Adventure sports coverage
Yes
Yes
Emergency accident & sickness medical expense
Up to $100,000
Up to $25,000
Emergency medical evacuation
Up to $500,000
Up to 250,000
Pre-existing conditions coverage
Yes (Conditions Apply)
Yes (Conditions Apply)
Policy validity
1 Year
1 Year
Age
Up to 72
Up to 72
How do I make a claim with STA Travel insurance?
In order for you to file a claim with STA Travel insurance, you must provide the company with written notice within 20 days the the event. Include your name, policy number and travel supplier's name and send it to the address provided on your schedule of benefits or to an authorized designee.
To file your claim, provide STA with proof of loss within 90 days after the loss occurred.
If you're filing a claim for the damage or destruction of a property, you need to prove the damage in order to process the claim.
To file your claim, download the claim forms from the STA Travel website, complete it and send the completed form and documents via mail, email or fax.
Who is STA Travel?
STA Travel was started by two students in 1979 to provide affordable flights and adventures to other students on a tight budget. Today, STA still offers affordable travel insurance policies for students and other travelers for medical expenses, lost or stolen luggage and personal items, trip delay and accidental death and dismemberment.
The company is administered by CSA Travel Protection and Insurance Services and the travel insurance is underwritten by Generali U.S. Branch.
Frequently asked questions
Back to top
More guides on Finder