Finder is committed to editorial independence. While we receive compensation when you click links to partners, they do not influence our opinions or reviews. Learn how we make money.
Does travel insurance cover the coronavirus?
How to get your money back now and plan for your rebooked trip
Your travel policy probably won't extend protection for coronavirus-related claims after the virus became widely recognized. However, you have a few options to recover prepaid trip costs or to qualify for insurance coverage under special circumstances.
Is the coronavirus covered by travel insurance?
Probably not. Pandemics like the coronavirus are typically excluded under a policy's "named perils," which means cancellations and evacuations aren't covered. There are only a handful of insurers in the US that cover pandemics, such as World Nomads and Seven Corners.
If you have Cancel For Any Reason (CFAR) coverage, you might be reimbursed for your trip if you don't want to travel due to the coronavirus — but you'll likely end up with a mix of cash and travel credits.
How does the coronavirus affect my travel insurance?
It depends on the type of coverage you have, as well as the language in your policy. Review the effects of COVID-19 on these benefits:
Trip cancellation or interruption. Most insurers declared COVID-19 a known event between January 22 and 24, 2020. If you purchased a policy before this time, you may be covered if your trip is canceled or postponed. But if you bought a policy after that time and your policy doesn't cover pandemics, you won't be reimbursed for any losses.
Cancel for any reason. You can recover trip costs no matter the reason with this type of policy, including canceled flights or traveling fears. However, you may need to cancel within a certain time frame, like 48 hours before a departure. Also, you'll only get a portion of trip expenses back, typically up to 75%.
Trip delay. If you buy a travel policy today, you probably won't get trip delay benefits for the coronavirus since it's a known condition. However, travelers who bought insurance before the coronavirus was widely recognized can cover extra expenses for lodging, food and transportation. Coverage applies if you get the coronavirus or get quarantined as a precaution.
Medical care and transportation. Most policies generally exclude epidemics or pandemics like the coronavirus. However, some insurance companies have overruled this exclusion to help travelers recover and aid efforts to prevent the disease from spreading. Companies may do this on a case-by-case basis, so it's important to call your insurer if you have questions about your situation. Seven Corners just came out with a few policies that cover coronavirus medical expenses.
What's not covered?
Most insurance companies exclude epidemics and pandemics or any other factors you could reasonably expect to know ahead of time. That means you might not get coverage for:
Flight cancellations due to coronavirus outbreaks
Fear of traveling
Canceling your travel insurance policy, unless it's within the insurer's time limit after purchasing or if your insurer makes an exception
Coronavirus illness from traveling to high-risk locations
Can I get coverage for future travel?
It's possible to cover cancellations due to the coronavirus for future travel if you buy a CFAR policy. That's because this type of policy lets you cancel at least 48 hours before departure for any reason. Keep in mind you'll only get refunded for part of your trip, such as 75% of the costs. You should also buy this policy within a few days or weeks of paying for your travel.
You can still get a standard travel insurance policy if you want standard coverage unrelated to coronavirus. Otherwise, it's unlikely you'll get coverage for future trips using standard travel insurance for virus-related interruptions. But COVID-19 is an evolving situation, and travel insurance companies are updating their advisories frequently. If you have an upcoming trip, double-check your coverage with your insurer.
Compare cancel for any reason travel insurance for your future trip
With everyone's travel plans thrown for a loop right now, cancel for any reason (CFAR) is the only kind of travel insurance policy that would cover you for future coronavirus disruptions. For example, say you rebook your flight for later in the year, only to find out your destination country has closed again or lengthened stay-at-home orders. A CFAR plan would let you recoup any costs you can't get refunded.
What are my options if I don't want to travel because of the coronavirus?
If you don't want to make your trip because of the coronavirus, you could find other ways to refund your trip costs like:
Reschedule your trip. Rather than proceeding with your trip because your policy won't cover cancellations, you could reschedule the dates. You might not see rescheduling fees with your insurance company, hotels or attractions if your departure is a few weeks or months away.
Ask for refunds on travel. High-risk locations may be closing attractions and refunding prepaid expenses to help protect the public. Airlines canceling your flight should offer full refunds or rescheduling without change fees.
Read through your policy's coverage. You could cancel or interrupt your plans if another covered reason applies to you. Additional covered reasons include other illnesses a doctor advises against traveling with or vaccination changes at your destination. Contact your insurance company if you're unsure about a reason.
Take a loss. If your destination is at high risk for the coronavirus, you might choose to absorb the nonrefundable costs of your trip. But you won't have to pay extra if you can get refunds.
How do travel refunds work?
Many airlines, hotels, travel agencies and venues are offering refunds to customers who can't travel on their planned dates because of the coronavirus. However, refunds work differently for different businesses.
For example, event venues might only refund canceled events but not postponed events. And online travel agencies may rely on the cancellation policies of the companies you booked with, leading to a slower or sometimes denied refund. Be sure to look at your travel or entertainment company's website to learn its process for receiving your refund.
Factors to consider:
Required refunds: Airlines are now required by the US Department of Transportation to refund flights if the airline cancels or makes significant changes to the flight schedule or paid-for services. Any company that promises refunds must provide that refund within seven business days for credit card payments or 20 business days for cash or check payments, though many are claiming to be backed up with refund processing.
When refunds aren't required: Airlines and hotels are not required to refund nonrefundable tickets. Many companies are doing so on a voluntary basis. You can view your travel and entertainment provider's coronavirus cancellation guidelines on its website or call customer service.
You may get travel credits: If companies volunteer to help customers, they can offer future travel credits rather than refunding money. However, DOT-required refunds should return your money.
How do I file a claim for the coronavirus?
If you're filing a coronavirus-related claim, you can follow these steps:
Report claim details online, by phone or email, depending on your insurer's options.
Describe your expenses or losses and any relevant information, such as where your exposure to the coronavirus happened.
Upload or send files that prove your claim. Those can include receipts, medical invoices, news reports or doctors' notes.
Submit your claim and wait for further questions or notice.
Case study: Roslyn's experience getting a flight refund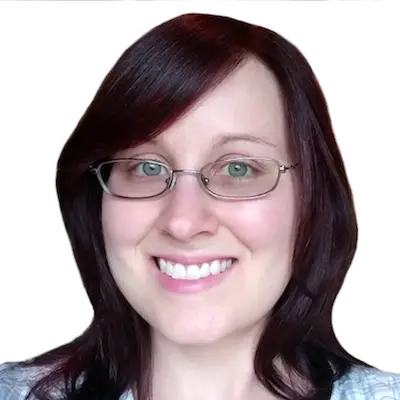 Roslyn McKenna
Insurance Publisher
Even if your flight is canceled by your airline, you might need to call to get a refund, and you might be waiting weeks to see the money.
My flight was canceled on April 24th, 2020 due to the coronavirus pandemic. United Airlines decided to reduce their flight routes to California, so there was no longer a flight from my nearest airport.
I called customer support to request a refund. At first, the customer support agent only wanted to offer me a flight voucher. I asked for a flight refund per the DOT's latest announcement, and the customer support agent had to speak to a manager to authorize the refund.
I was told it would be at least 21 days before the refund would be processed, despite my reminder to the agent that the DOT was requiring prompt payments. It's been over two weeks and I haven't received my refund yet.
How do I prevent catching the coronavirus while traveling?
Because COVID-19 is a novel coronavirus, using preventive safety measures is the main way to keep it from spreading. The CDC recommends following these steps:
Wash your hands for at least 20 seconds. You should wash your hands regularly throughout the day with soap and water, including before eating, after using the restroom, after blowing your nose or coughing or sneezing into your hands.
Use hand sanitizer regularly. Hand sanitizer with at least 60% alcohol can help you sanitize your hands when soap and water aren't available. Always wash with soap and water when your hands are visibly dirty.
Wear a cloth mask. This new measure may protect others from getting the coronavirus from you if you have the virus but aren't showing symptoms.
Avoid contact with sick people. Keep your distance when you know that someone is sick. Consider rescheduling visits or outings with friends or family if they're sick.
Stay home if you're sick. Avoid leaving the house if you're sick except to seek medical care, especially if you're experiencing a cough, fever or labored breathing.
Clean high-contact surfaces every day. Use a household cleaner and water to wipe down highly touched surfaces like doorknobs, countertops, tables, light switches and cabinet handles.
What should I do if I get the coronavirus while traveling?
If you suffer from coronavirus symptoms during travel, you can take several steps for medical care and claims documentation:
Find medical help. Find a local doctor and call ahead before entering their office. The doctor may give you special procedures so as not to spread the virus. Your travel insurance or a US embassy can help you find a provider if you're traveling abroad. Some insurance companies also provide telemedicine services if you're unsure about symptoms.
Avoid public transportation. Keep your distance from people or places where others could get the virus from you.
Notify the transportation staff. If you start feeling ill while on a flight, bus or cruise, notify the staff and contain yourself immediately. The CDC recommends that passengers keep a six-foot distance from other people.
Call your travel insurance company. Contact your insurance company's emergency assistance with any questions you might have about trip plans or coverage.
Call your health insurance company. If you don't have medical coverage through your travel insurance, call your health insurance hotline to understand your options, such as what's covered for the coronavirus. You may also be able to get a telehealth diagnosis over a video call.
Keep receipts and invoices. Even if you don't think your insurance will cover you, keep itemized medical bills and receipts of additional travel expenses. Your insurer will tell you whether your expenses will be reimbursed or not.
Follow screening and quarantine procedures. If you traveled to high-risk areas, your flight may be redirected to a different airport for screening. Follow medical or governmental personnel's instructions to a T, including voluntary quarantines once you return home.
Bottom line
Outbreaks like the coronavirus can leave your travel plans and health concerns hanging in the unknown. But with the right policy from a reputable travel insurance company, you can get the medical and trip coverage you may need for a time like this.
Frequently asked questions about the coronavirus